Interior design trends come and go, but some trends should never be in the first place. You might think of the 1970's green shag carpet, or the rainbow of pastel colored bathroom tile from the 1950's as interior design trends.
At our house, we go for a timeless, transitional design style. I try not to get caught up in the interior trend of the moment, because it doesn't last. I do not want to renovate constantly.
Whether you're in the process of planning a home renovation, building a new house or just looking for inspiration, there are a few interior design trends to avoid.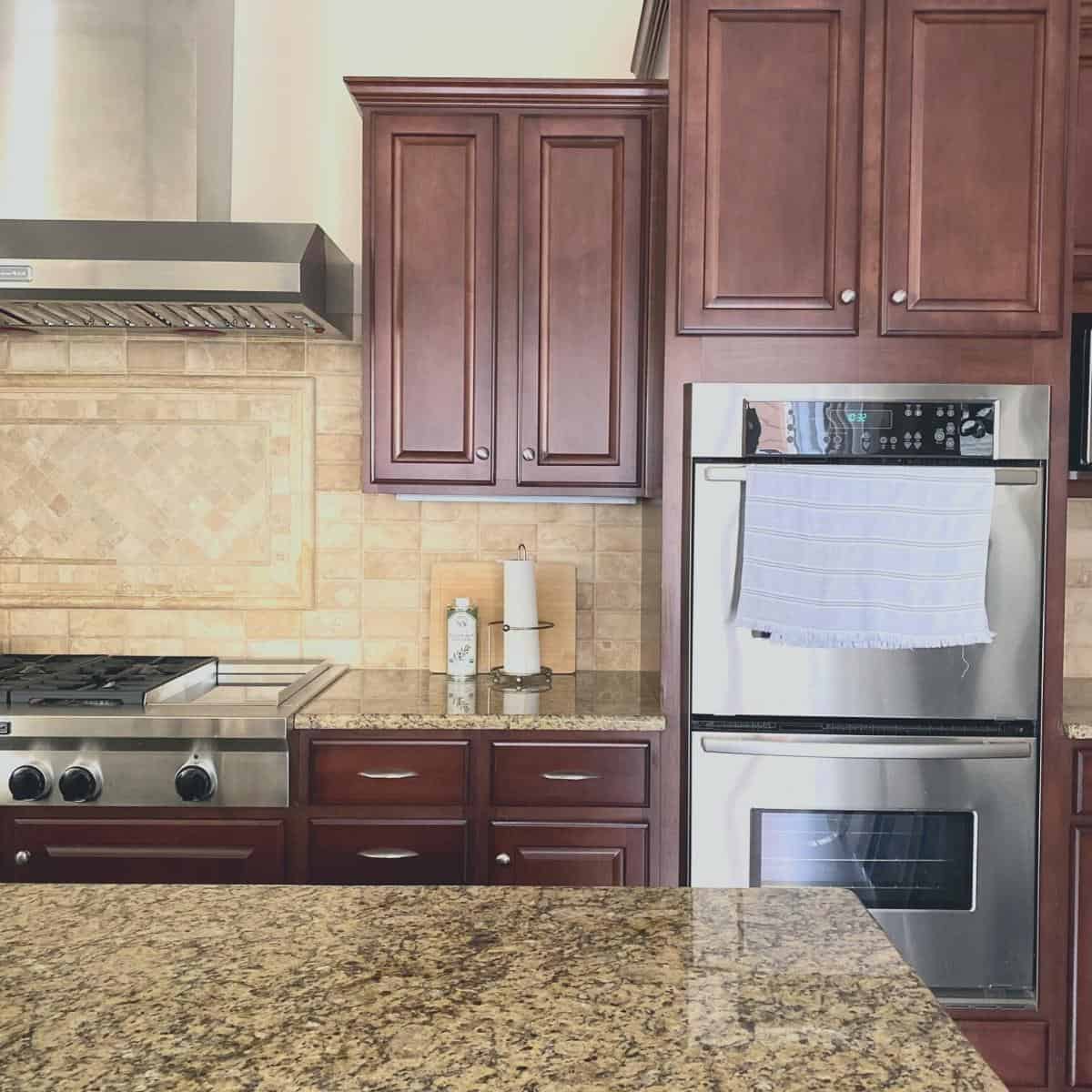 What is an Interior Design Trend vs Timeless Interior Design?
What separates timeless interior design from an interior design trend is the simple use of the word current. A trend is all about immediacy, right now, at the moment, as opposed to enduring, forever, lasting, which are hallmarks of timeless interior design.
That is why at the opening of this post I state that trends come and go. There is nothing in particular to say that a trend will transform into a lasting element of any given interior design style.
Trend /ˈtrɛnd/ : Something that is currently popular or fashionable.

Dictionary Britannica
What qualifications do I have to say what's an interior design trend or not? To start, with this company, this is now my job. I switched careers to do just this: educate, inform and provide inspiration to others in all things home.
Secondly, I have a sincere, over-the-top passion for interior design. Since I was a tiny tot, I have loved decorating spaces, creating cozy little nooks and giving decorating and design ideas to friends and family.
Lastly, interior design does not require a degree. Sure, you can get a degree, but it's not a requirement. Having an eye for design, as well as the ability to identify trends as they are happening, is more of a requirement, though some of that can be self-taught.
How to Identify an Interior Design Trend
Let me start by saying that I watch many different home shows, and I have for years. Mostly on HGTV, but Netflix recently got in the game with original content, including Dreamhome Makeover with Studio McGee, The Home Edit and Restaurants on the Edge.
From Sarah's House, Love It or List It and House Hunters International to Christina on the Coast and Rock the Block (did you see the season with Nate and Jeremiah? I am DYING! I would live in that house), there is much to be learned within each episode.
Each show brings its own set of challenges. Each show also takes place in a different area of the country (or the world), which means you get to learn how building codes differ across locations.
By delightfully watching a range of home improvement shows, I have learned so much about construction—what to do, what not to do and how to do things right. Eventually, it becomes easier to identify mistakes home renovation shows make.
Interior design trends also become easier to identify as they are happening. For instance, when the Gainse's Fixer Upper show became more well known, the country farmhouse interior design trend began to go mainstream.
Suddenly, home magazines were publishing farmhouse spreads. Social media was flooded with modern farmhouse design pictures. For a few years, farmhouse design was the interior trend.
Fast forward to today, how do you feel about farmhouse interior design? Would you renovate your own home in that style? Maybe, maybe not. Perhaps you would take elements from that style, such as shiplap—vertical or horizontal—and incorporate it into your design.
When a specific interior look begins to take over magazine stands or your social feeds, it may be an interior design trend.
Timeless Design Elements That Get Mistaken as a Trend
In the great, beautiful world of interior design, there are some design elements that get mistaken as an interior design trend.
Since I dislike the mislabeling with a passion, once and for all, I put together this short list of timeless designs that are frequently mistaken as a trend.
White or Cream Kitchens: White kitchens are not and will never (like, ever) be a trend. White kitchens are one of the most timeless interior design elements in the history of interior design.

They may fall out of… nope, I can't even finish that sentence. Okay, I'll try to finish it, because it's an important distinction that you need to know about. White kitchens may fall out of favor for a MINUTE, but they will always (and forever, enduring until the end of time) come back into favor quickly. White kitchens will never be a mistake.

I can hardly wait for the day we can remodel our own kitchen, complete with painted white cabinets and walls. It will truly be a thing to behold.


Dark Hardwood Floors: Similar to white kitchens, dark hardwood flooring has been around since the dawn of kitchens. Picture a historic colonial in Boston or the English countryside. What flooring comes to mind? Dark hardwood floors. Wall to wall carpet wasn't a thing (because, gross). This is part due to the fact timber was readily available as was stone. This flooring will continue to persist as a timeless design.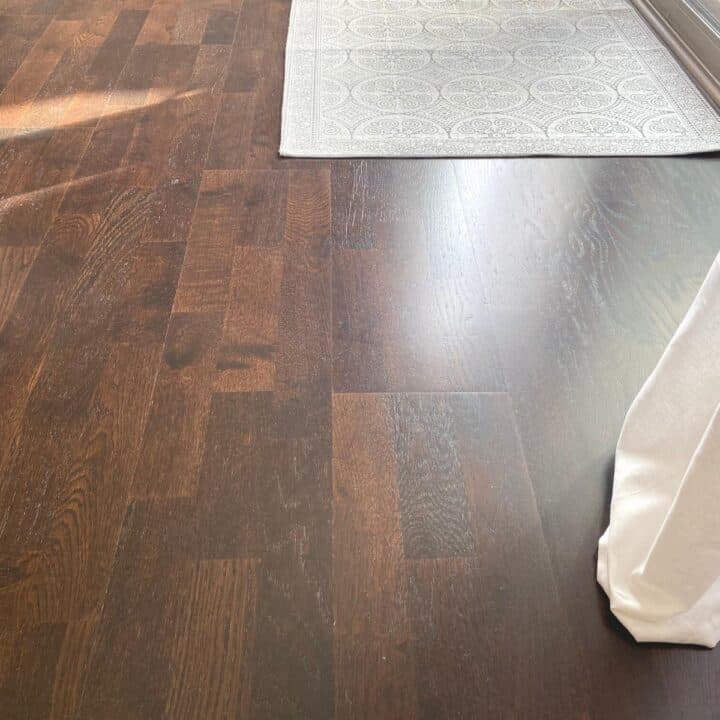 Inset Cabinets: You may begin to notice a pattern here. Inset cabinets have been used in homes for what seems like forever. Still picturing that Boston home? What style of cabinets are in the kitchen? That's right, inset. Inset cabinets sit flush with the frame of the cabinet, giving a sophisticated, clean feel to a space. If you follow Studio McGee's designs, you will see inset cabinets more than any other style. This type of cabinet sees a resurgence repeatedly. Budget permitting, inset cabinets are timeless.


Brass Fixtures and Hardware: Providing warmth to a space, brass fixtures and hardware have stood the test of interior design time. Back to picturing that same home in Boston, what lighting fixtures do you picture? Most likely you picture brass. Brass, like timber, was a readily available, inexpensive metal to use for such home furnishings. Today, brass continues to be a central element in many interior design styles. Ebbing and flowing, brass is timeless.


Natural Stone Countertops: Like it or love it, marble is some of the most beautiful stone in the whole of the natural world. The veining, the variation, it's all so stunning. Paired with the previous four timeless design elements, what a showstopper!

Marble, while timeless, is not for everyone, at least, that's what you've probably been told. Maybe someone said marble is too expensive and difficult to maintain, but that is true of all natural countertop materials (i.e., granite, quartzite, marble).

By taking a little more care, stone countertops—even marble—will last a very long time, if not a lifetime.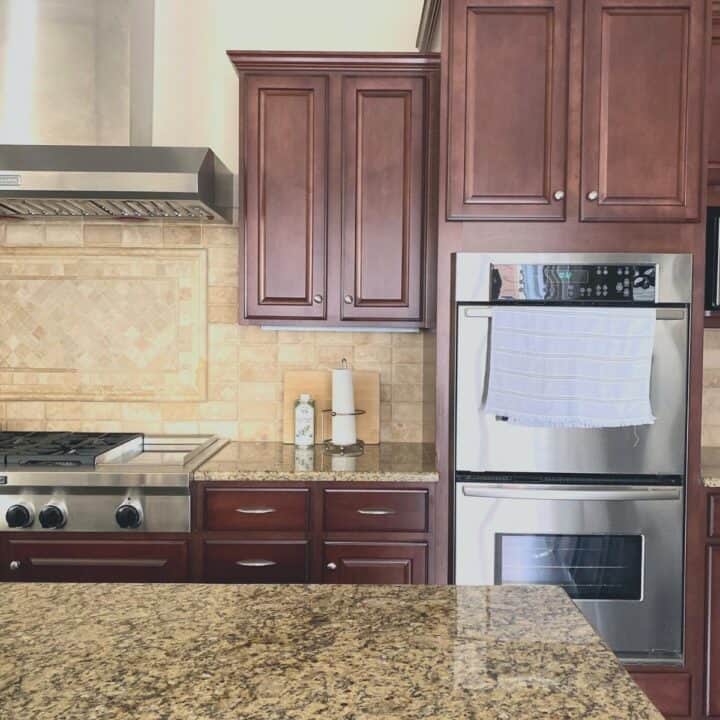 With this list, you can be confident in any construction or renovation design ideas you have.
Interior Design Trends to Avoid
Everyone has their own opinions about certain design trends. Perhaps I am in the minority when I say that I have VERY strong opinions on the matter. At the time I know it's an emerging trend, I can already see a room will look dated in a few years. To each their own, when it comes to the style you're going for, but I just strive for timeless.
These are the top three interior design trends to avoid.
Patterned Cement Tile: I almost listed this as the broad category of any color or patterned tile. However, that is more of my personal preference of solid color tiles as opposed to a trend to avoid.

Patterned cement tile is everywhere right now. You probably see it pop up on your Instagram feed in laundry rooms, kitchens or entryways. Cement is porous. The tile design and color will most likely fade over a short period of time and look outdated or too specific fairly quickly. I would not invest money into a remodel using any cement tile.

There is a reason why neutral colored tile is recommended. A better way to think about it is, have you ever seen a 1950's pastel pink or mint green tiled bathroom? Would you keep it or rip and replace it? I rest my case.


Grey-Toned Wood / Laminate Flooring: About five years ago, grey-toned floors were everywhere. At the same time, grey wall paint became popular and suddenly it was everywhere. Do you know what happens when you mix grey flooring with grey walls and maybe grey cabinets? A flat, sterile design. It could be bright, sunny Southern California and all the grey washes the warmth right out.

Avoid grey flooring unless you are really good at adding warmth to a room through decor and paint, or you have hired an interior designer to help you.


Two-Toned Kitchens: When I refer to a two-toned kitchen design, I am not talking about, say, white cabinets with a stained wood island (think the stunningly timeless Studio McGee cove remodel kitchen). No, I am referring to such color combinations as blue lowers and white uppers or pea green uppers and burnt sienna lowers with a white island.

Now, paint is, you know, paintable, but it still costs money and painting wood correctly to not see brush strokes is a skill. White and blue two-toned kitchens were trending a couple years ago and now, not so much.

To me, two-toned kitchens are an interior design trend to avoid for the sake of longevity in your own home.
Striving for timeless design isn't at the top of everyone's renovation plans, I get that. These are just a few interior design trends to avoid.
That said, if you are planning a home remodel, I urge you to consciously spend time thoughtfully thinking about how the space will look and feel five, ten, fifteen years from now. Only you can answer that.
---
Frequently Asked Questions
What interior designers should avoid?
Interior designers should avoid blindly following the latest interior design trends, as this post discusses in detail. Moreover, either choose a style that is consistent across client projects and your own style, or champion transitional design which allows a home design to continuously evolve with the overarching interior design world, always feeling fresh.
What makes a house look outdated?
There are many interior design styles or elements that can make a house look outdated. For instance, shag carpet was extremely popular in the 1970's, but has not made a comeback. Additionally, pastel subway tile in every color of the rainbow was the standard over the 1950's. Today, it's easy to identify a bathroom from that era just simply based on the tile. What makes a house look outdated is incorporating too many interior design trends. Timeless design is achievable, by focusing on classic elements that stand the test of time.
What is an Interior Design Trend vs Timeless Interior Design?
What separates timeless interior design from an interior design trend is the simple use of the word current. A trend is all about immediacy, right now, at the moment, as opposed to enduring, forever, lasting, which are hallmarks of timeless interior design.