Pretty coffee table books can elevate practically any space. Picture a small stack of neutral colored books in a tray on a linen tufted ottoman, or a gorgeous white oak coffee table, styled with a round candle or decorative object. Inviting, right?
Finding beautiful coffee table books to decorate your home with is a fun way to spend an afternoon.
From interior design books to famous literary works, coffee table books are not relegated to just one topic. What matters is the look you are going for.
Read on for inspiration on how to use pretty books as home decor, where to buy coffee table books and how to style books.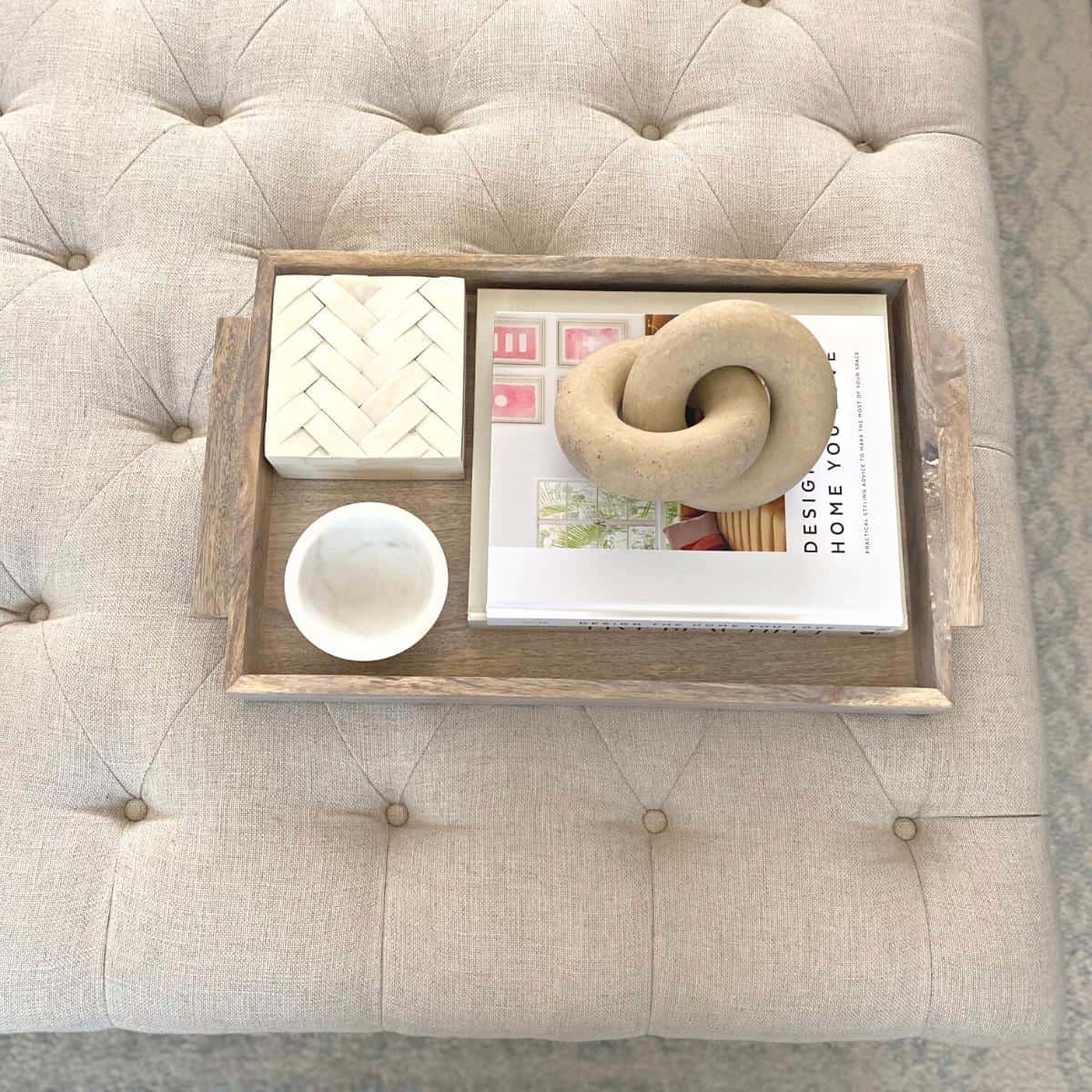 Where to Buy Great Coffee Table Books
You can find coffee table books wherever books are sold. Between brick-and-mortar and online retailers, there is no shortage of where to buy coffee table books.
Over the years, I have found wonderful sets of books at thrift stores, antique shops, discount retailers, and name brand/Big Box stores.
When I am looking for a specific book or style of book, I pay attention to the price. Since most current books can be considered a commodity, price may drive your decision about where to buy books.
Some of the best places to find coffee table books include:
T.J.Maxx, Marshalls and HomeGoods - Some of the best, most beautiful coffee table books I own are from T.J.Maxx and HomeGoods. Not only do they have the lowest prices on coffee table books (that's right, even lower prices than Amazon. Every. Time.), but they usually have the latest home decorating and interior design books, two topics I love. If you don't have the patience to wait for a specific book to come in stock locally or on their website, you will most likely be able to find the same book from another retailer at a higher price.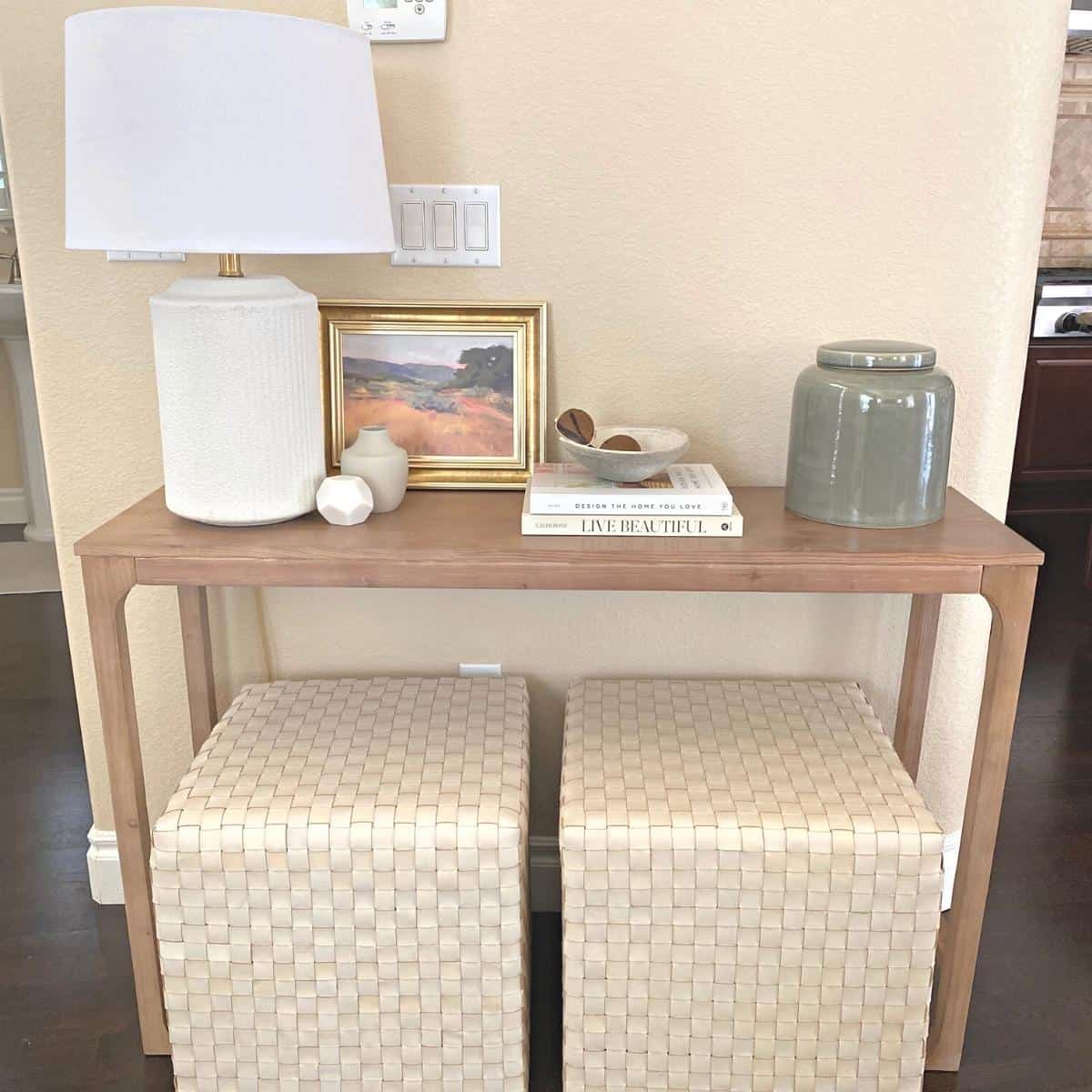 Thrift Stores, Second-Hand Stores and Garage Sales - If you have a super low budget for decorative books, consider buying second-hand or thrift store books. Good Will, arc Thrift Stores, Salvation Army, garage sales, and ThriftBooks provide ample opportunities to find nice looking books to decorate your home with. You can always DIY a cheap, ugly book by painting it or covering it with a pretty book cover.
Antique Shops - Some time ago, I found a stunning antique Mark Twain set of books from a local antique shop. Covered in a deep navy blue with gold filigree text on the binding, it is one of the most beautiful book sets ever. The price for the set of nine was around $80 or $90, which made each book under $10. That's on the higher end price-wise for many antique store books. Plus, at least where I live, dealers run sales all the time and you can also make an offer and see if they'll take it. In my experience, they usually take the deal, as long as you're reasonable or you know the dealer has had the item for quite some time.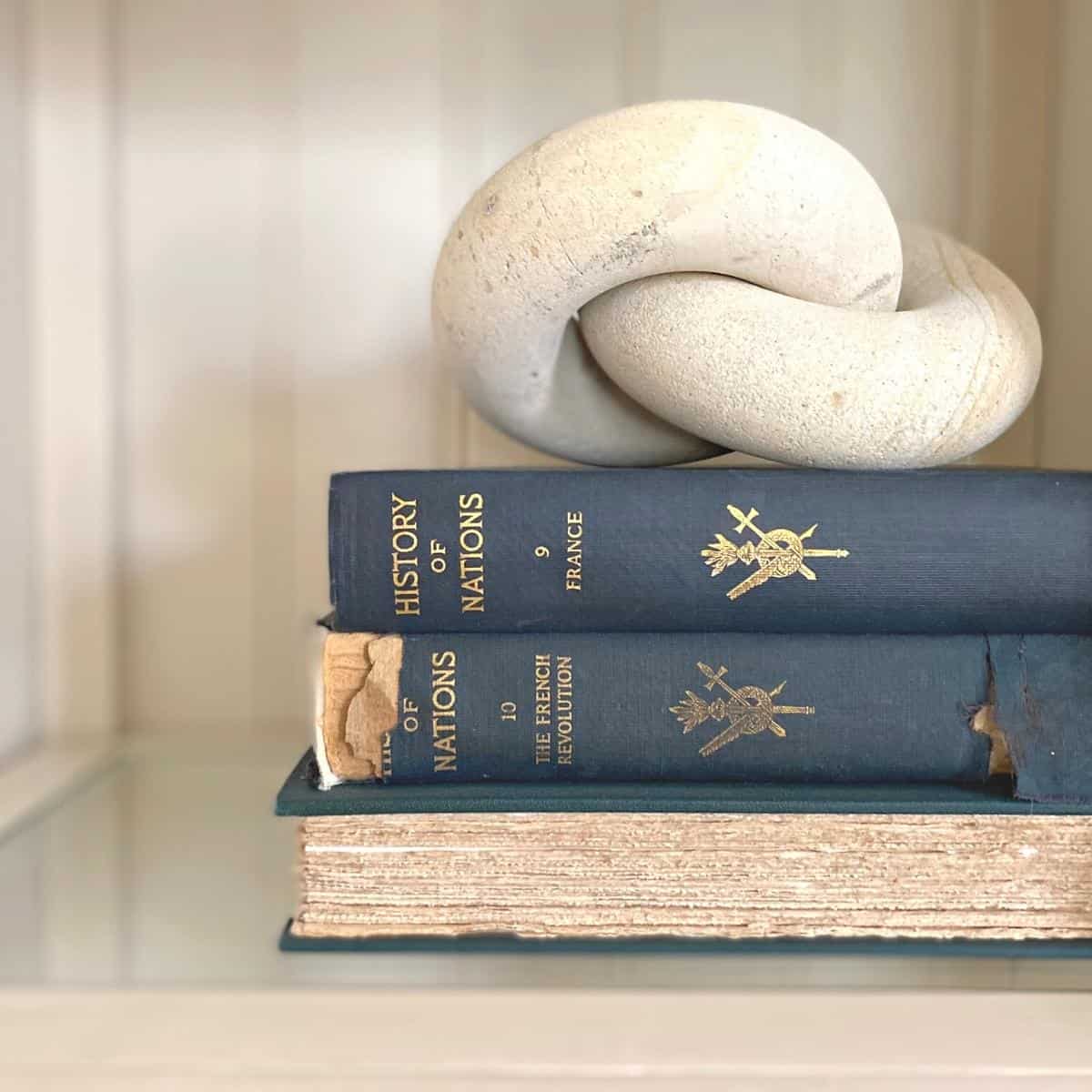 Local Bookstores - Aside from finding books online, check out any local bookstores near you. It helps support your local economic community. Today, local shops are more open to matching prices for the same item online to get the sale. Bring proof of the price with you to the store.
Amazon - The ubiquitous Amazon book selection is legendary. Selling books is how Amazon began, after all. Aside from the aforementioned T.J.Maxx family of stores, Amazon is probably second when it comes to low price. They have a significantly wider selection of books, which makes it easier to get what you want, when you want it. They also run a buy two for the price of three sale several times a year you should look out for. (Target runs the same sale if you prefer to buy from there.)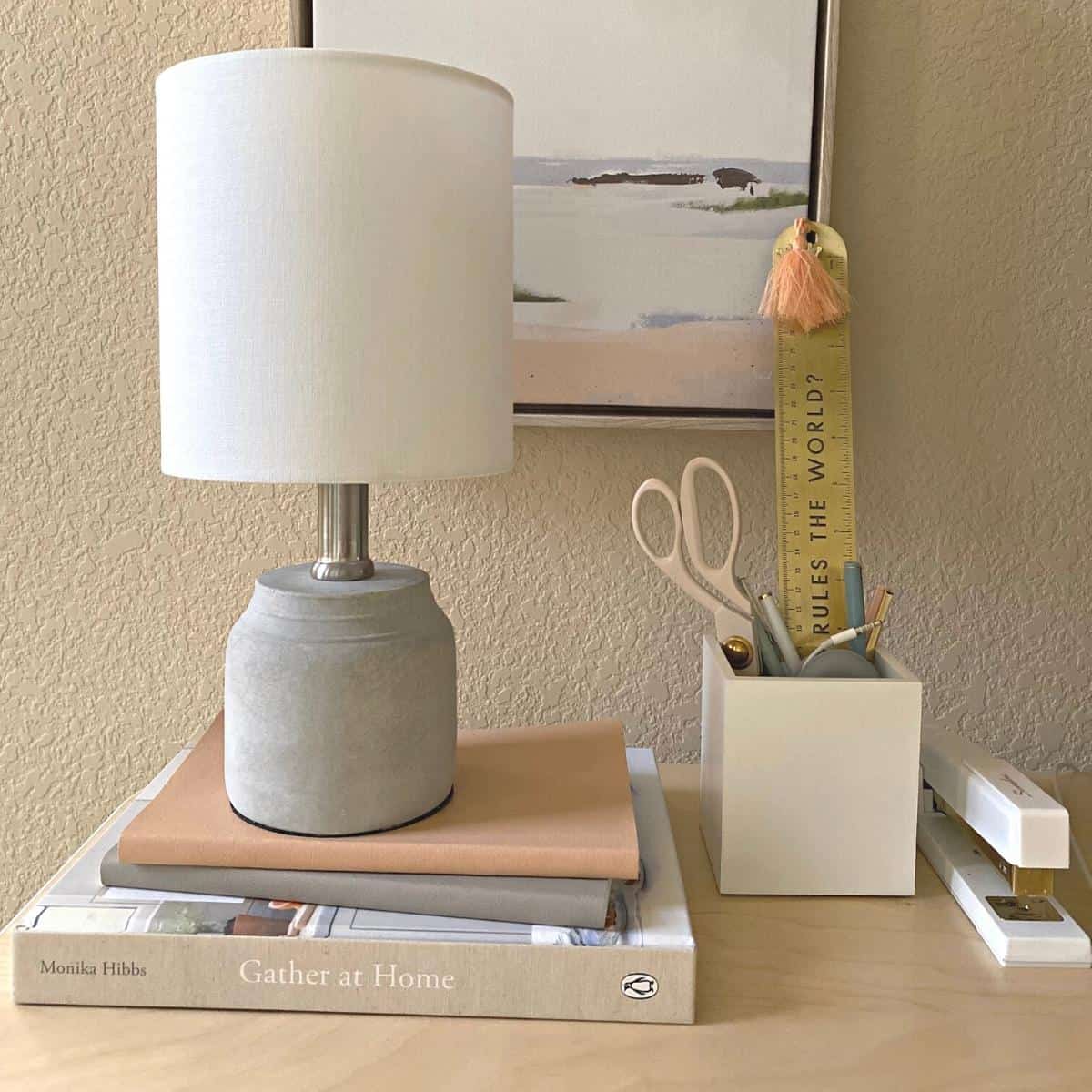 How to Decorate with Coffee Table Books
The phrase coffee table books is kind of a misnomer. When decorating with books, you are not limited to styling a coffee table. There is no shortage of Instagram or Pinterest posts of pretty, decorative books being used to decorate all around a home.
Here are just a few ways to use coffee table books for home decor styling around your home.
Elevate a console table with a short stack of pretty books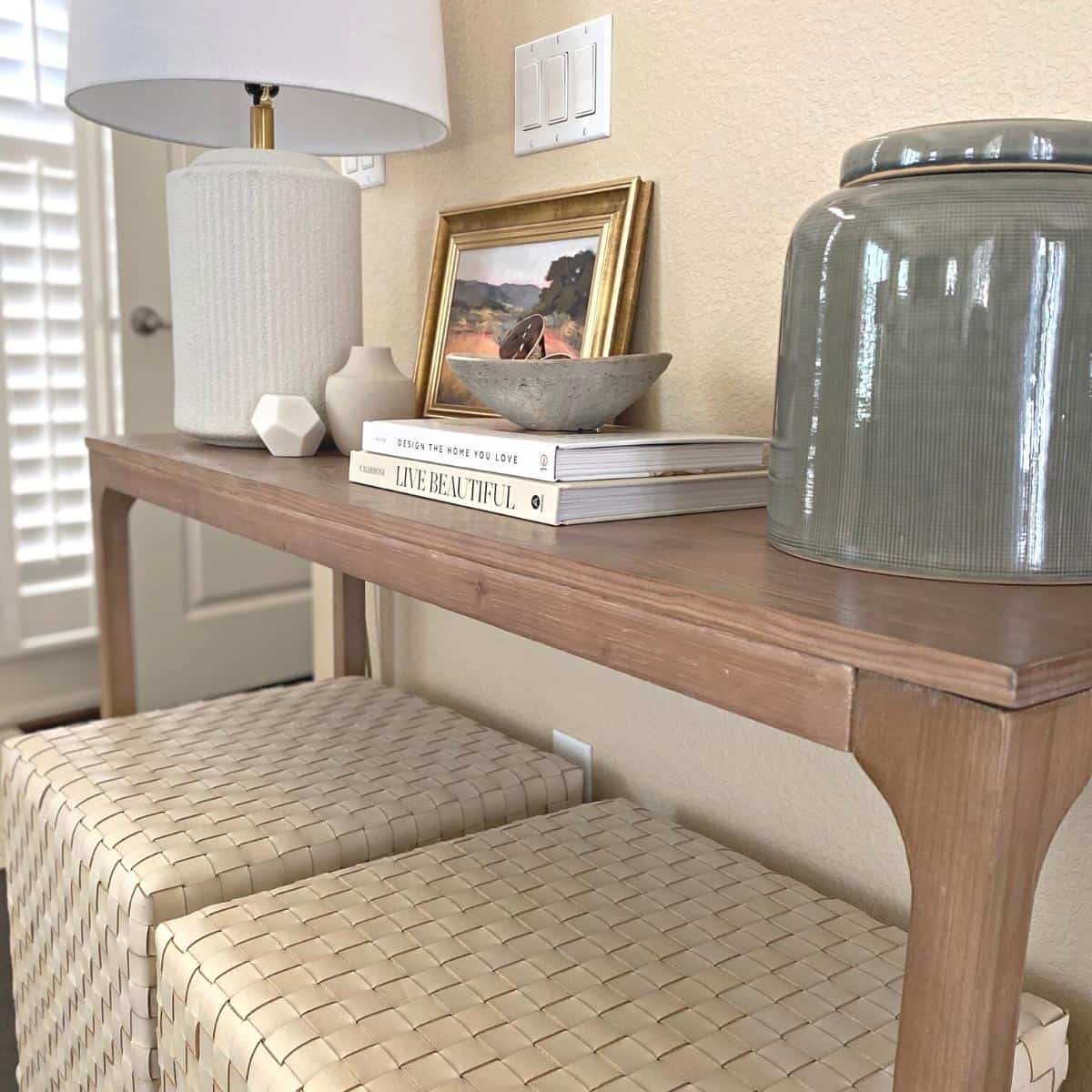 Do some shelf styling with books in stacks, on top of boxes or under a vase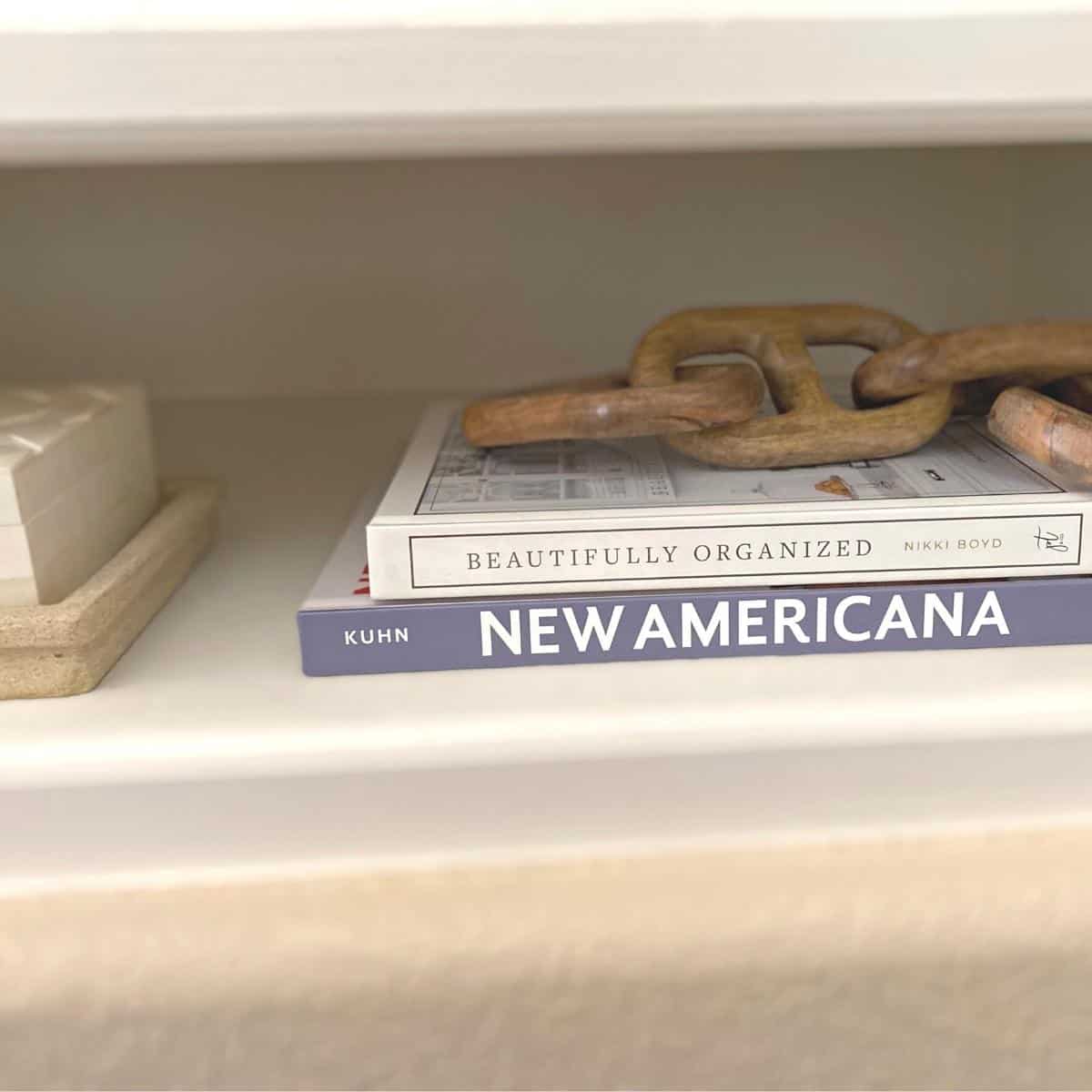 Place pretty books under a short lamp to increase the height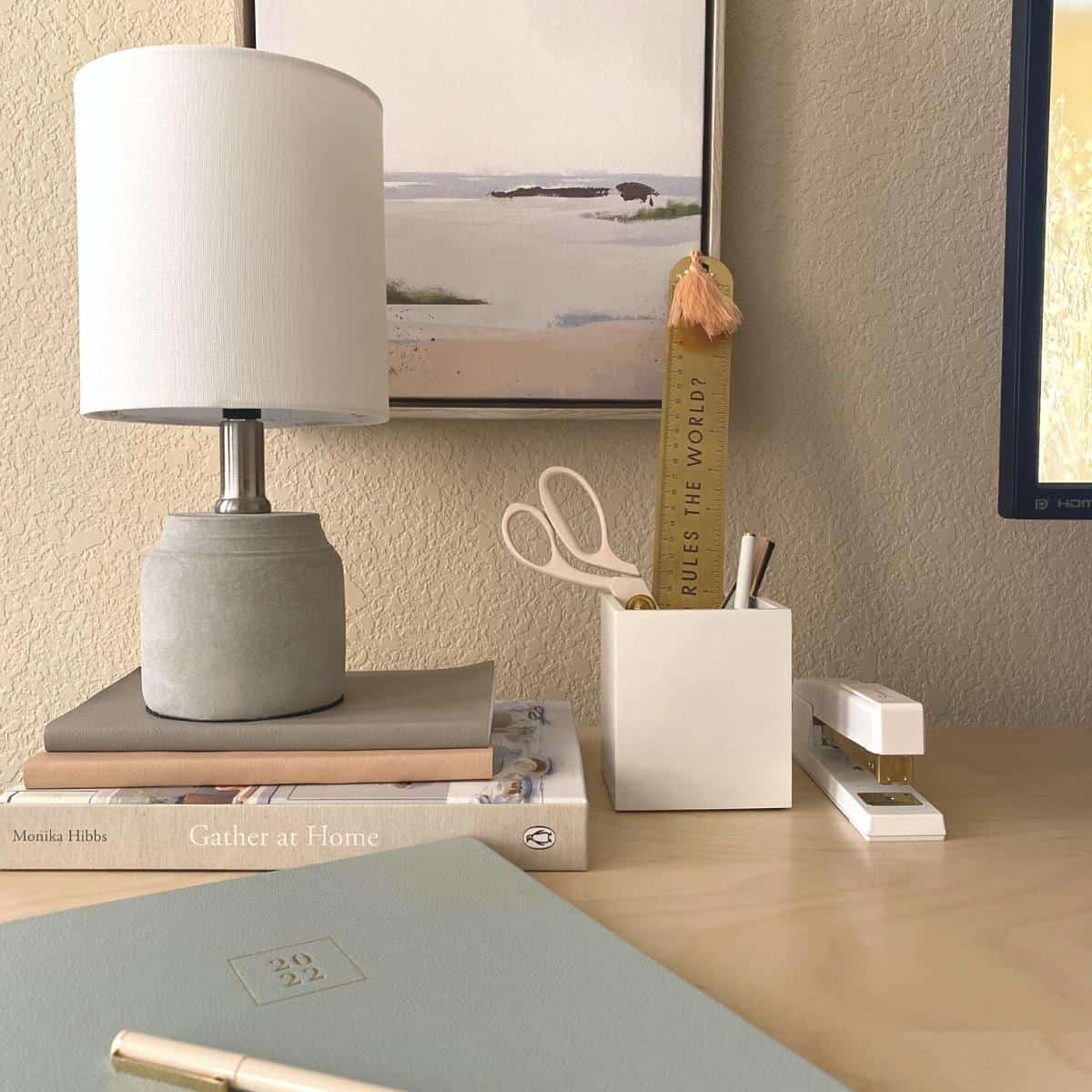 Of course, styling a coffee table with books is a tried-and-true decorating standard. To keep home decor pieces connected and organized, place items in a large tray.
The Best Pretty Coffee Table Books
Now that you know where to get coffee table books and how to style around your home with them, I wanted to share some of the best pretty, neutral coffee table books I have found over the years, including sources.
Gather at Home by Monika Hibbs
If you haven't heard of Monika Hibbs or her eponymous Tiny store, Monika Hibbs Home, go now and follow both accounts on Instagram.
Bordering transitional-traditional and a bit coastal aesthetic, Monika Hibbs curates beautiful home decor. She also penned a gorgeous to look at, but also fun to read, book, Gather at Home.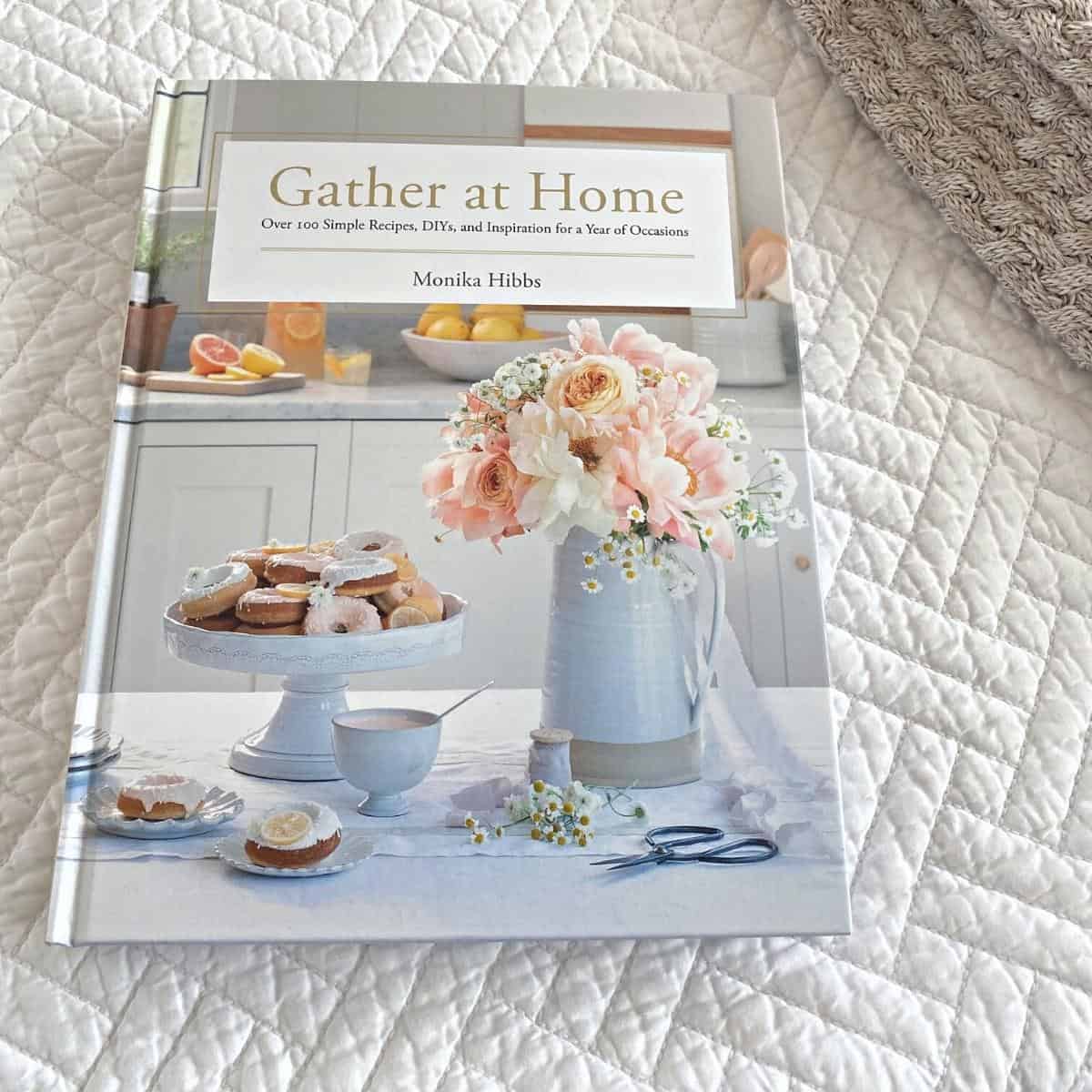 It is easily one of my all-time favorite books, because of its approachability, inspirational (and aspirational) ideas for everything from recipes to DIY projects and it's such a pretty coffee table book.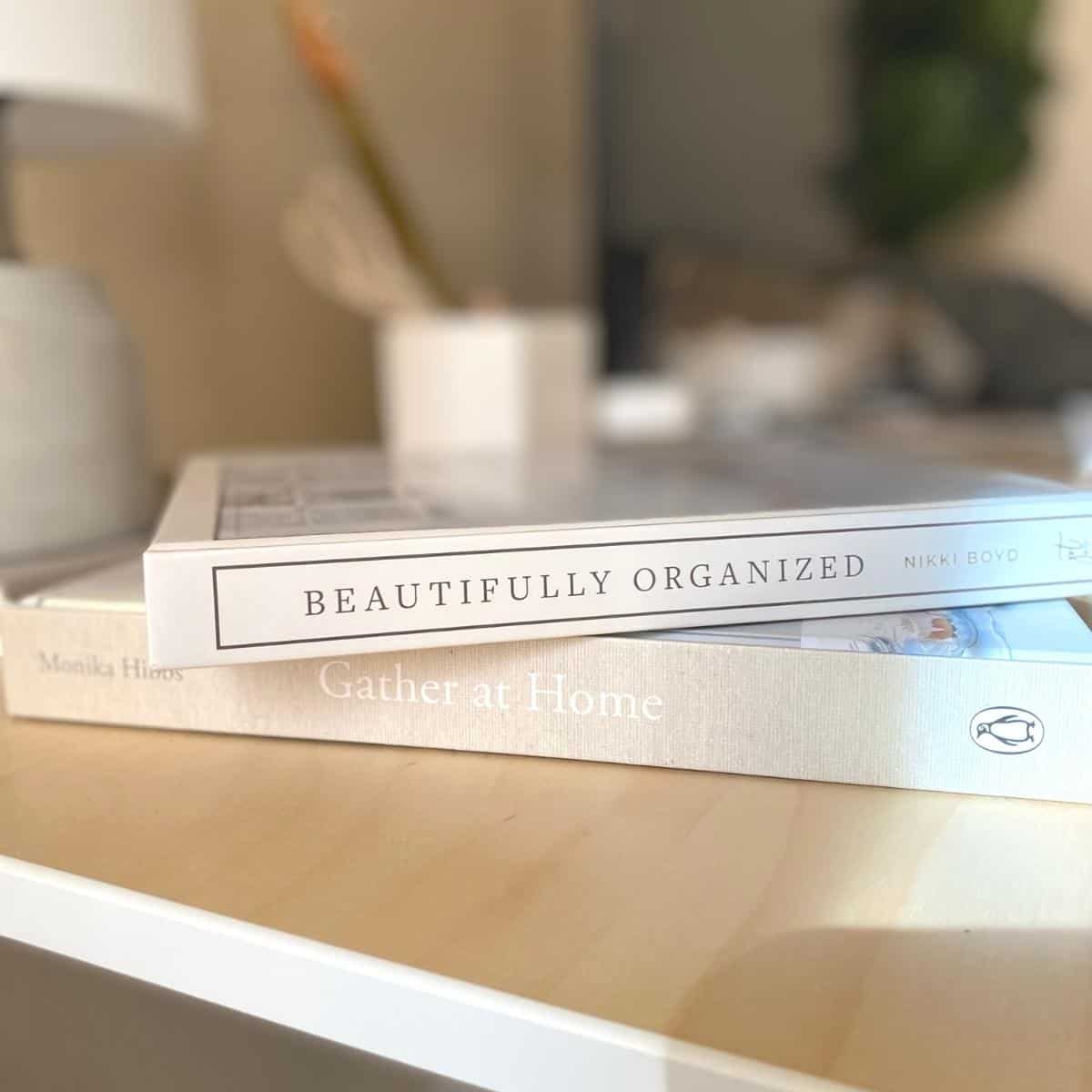 The best price, I have found, is on Amazon.
Live Beautiful by Athena Calderone
You have probably seen many lifestyle and interior design influencers have this stunning neutral book, Live Beautiful.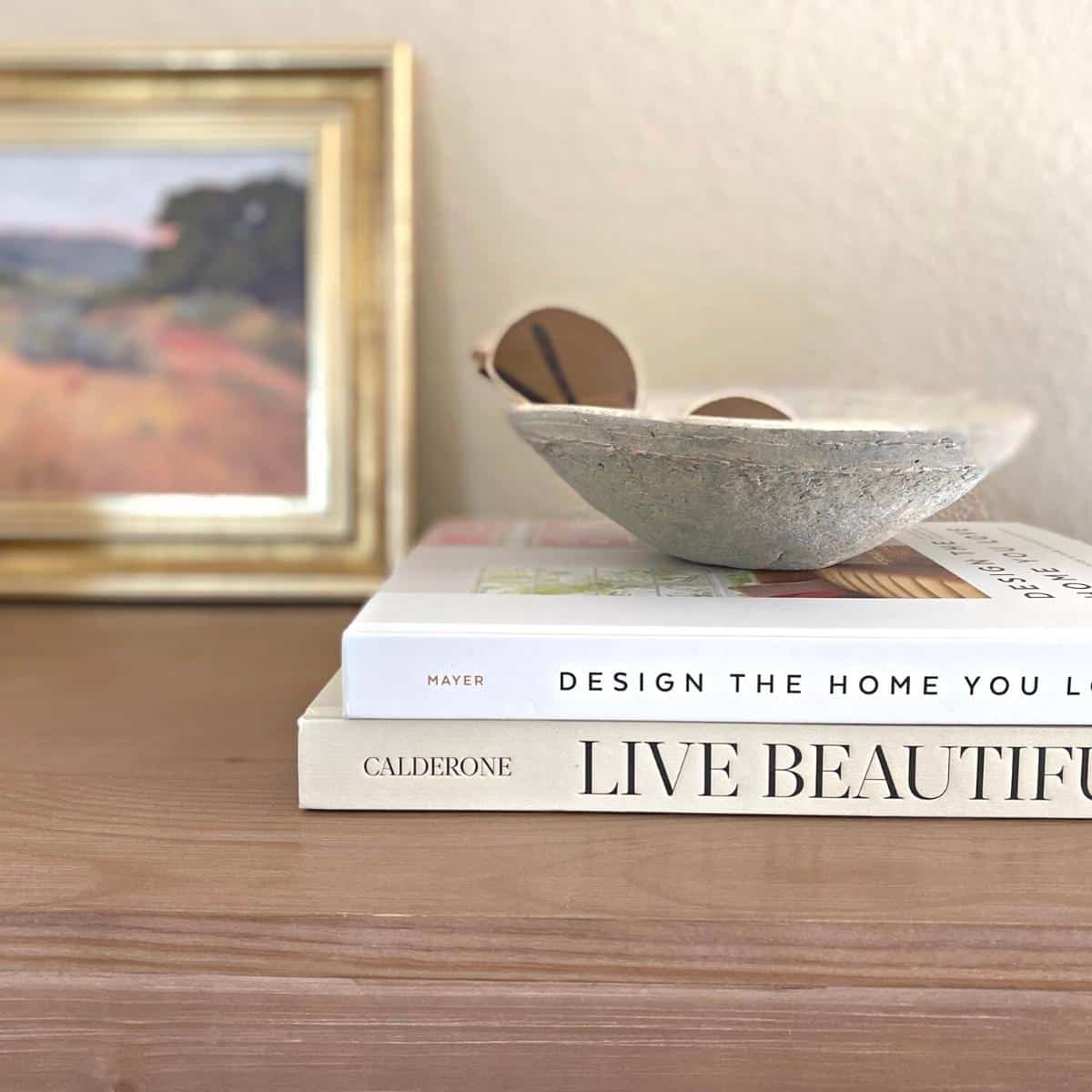 A soft, creamy ecru color, with black, contrasting book title in a modern typeface on the binding, this book holds up well across design styles. Transitional and traditional interiors, but also this book plays well with contemporary and modern farmhouse, but also country.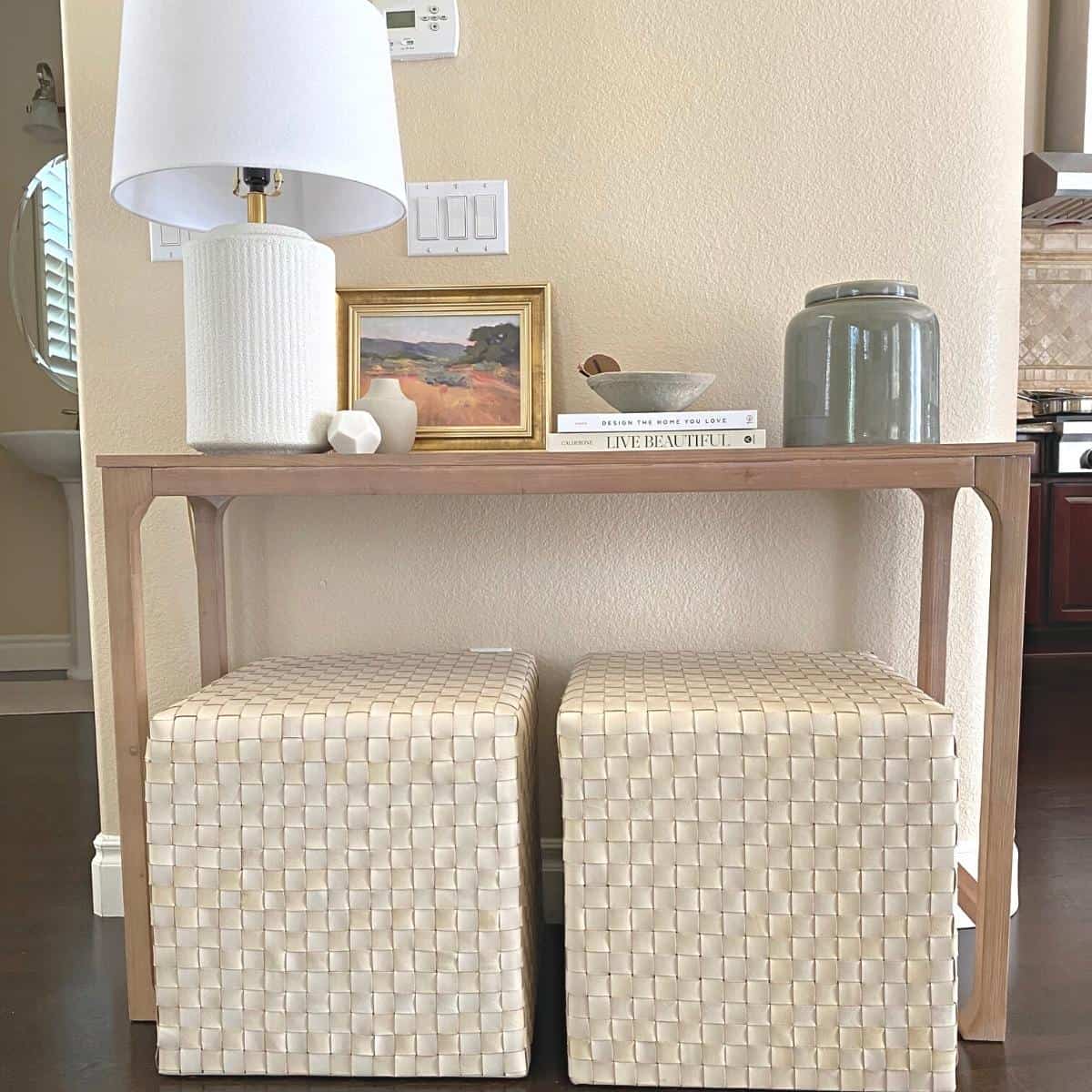 I purchased mine in-store at HomeGoods, which also has the best price I've found. Actually, I could not believe it when I caught a glimpse of it on a shelf among a smattering of other books. Rarely do I find this pretty book in stores. *Adds to cart*
Since I bought it, I may have come across it once or twice on one of the T.J.Maxx family of stores online.
If you want it, and you see it in a store, do not hesitate to buy it.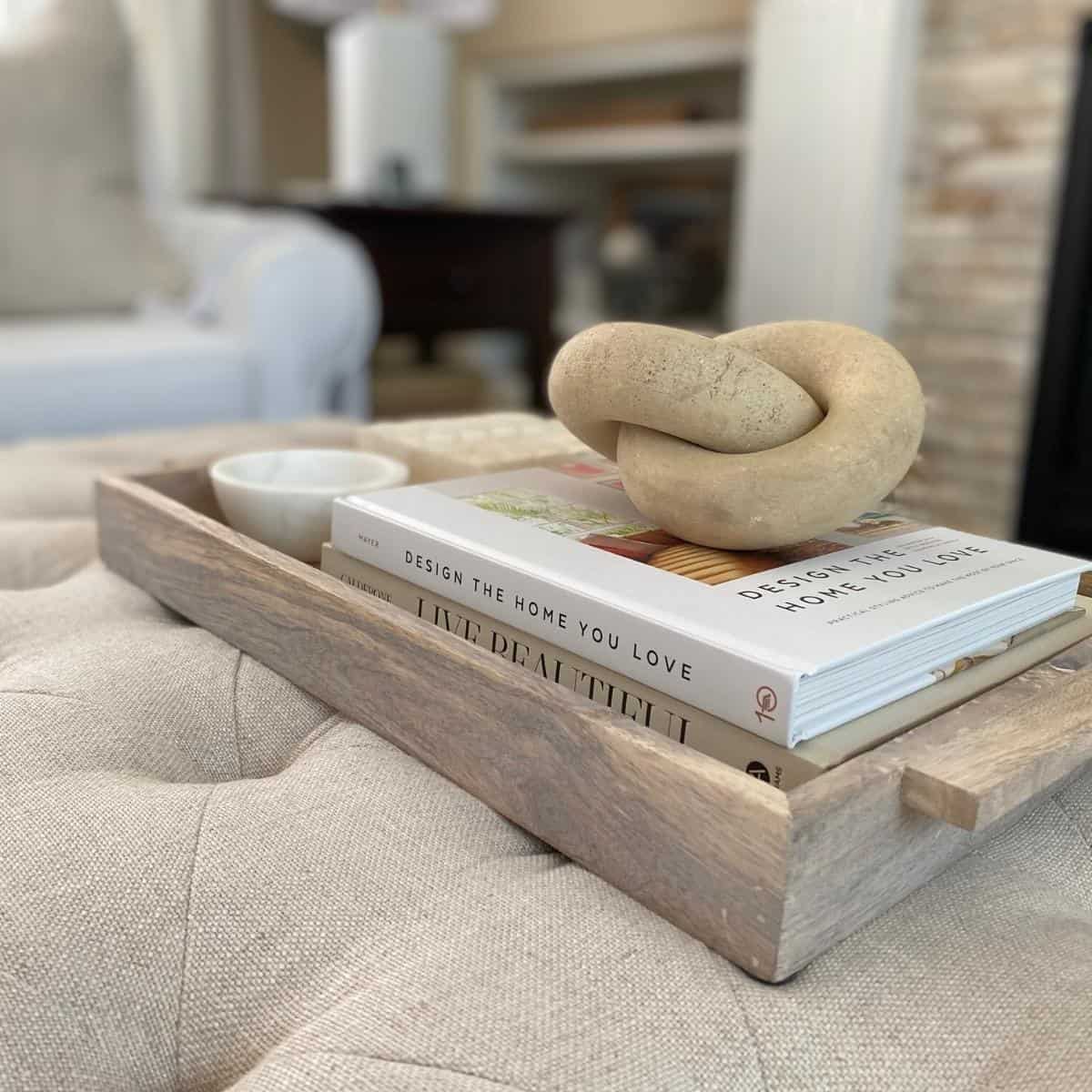 Otherwise, Target, Walmart and Amazon have reasonable prices on this book as well.
Claude Monet: The Truth of Nature, Denver Art Museum
Around Christmas in 2019, we went to a special Claude Monet exhibit at the Denver Art Museum. The exhibition was the largest assemblage of Monet art in the U.S. in decades. While I'm not overly into art, this was one exhibit I didn't want to miss.
At the end of the tour, there was a gift shop featuring all things Monet. Normally, you would not find me buying anything. However, I saw this very large book on his paintings and life, so I bought it thinking it would make a great coffee table book. Then…
I took the dust cover off of it only to behold one of the most beautiful books I have ever seen.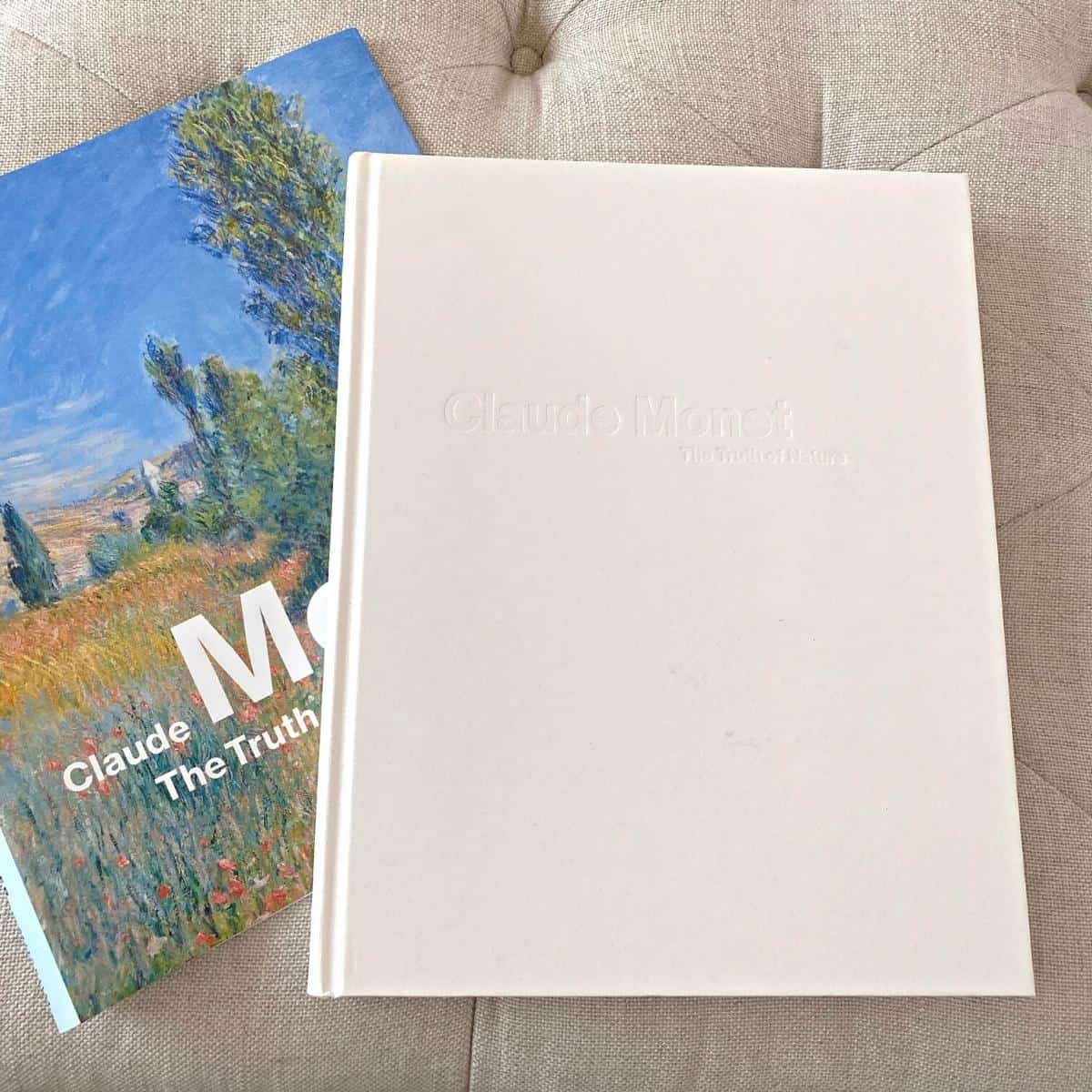 Entirely encased in a simple warm white binding—and gigantic compared to the average size hardcover book—the slight papyrus paper-like texture had me at first sight.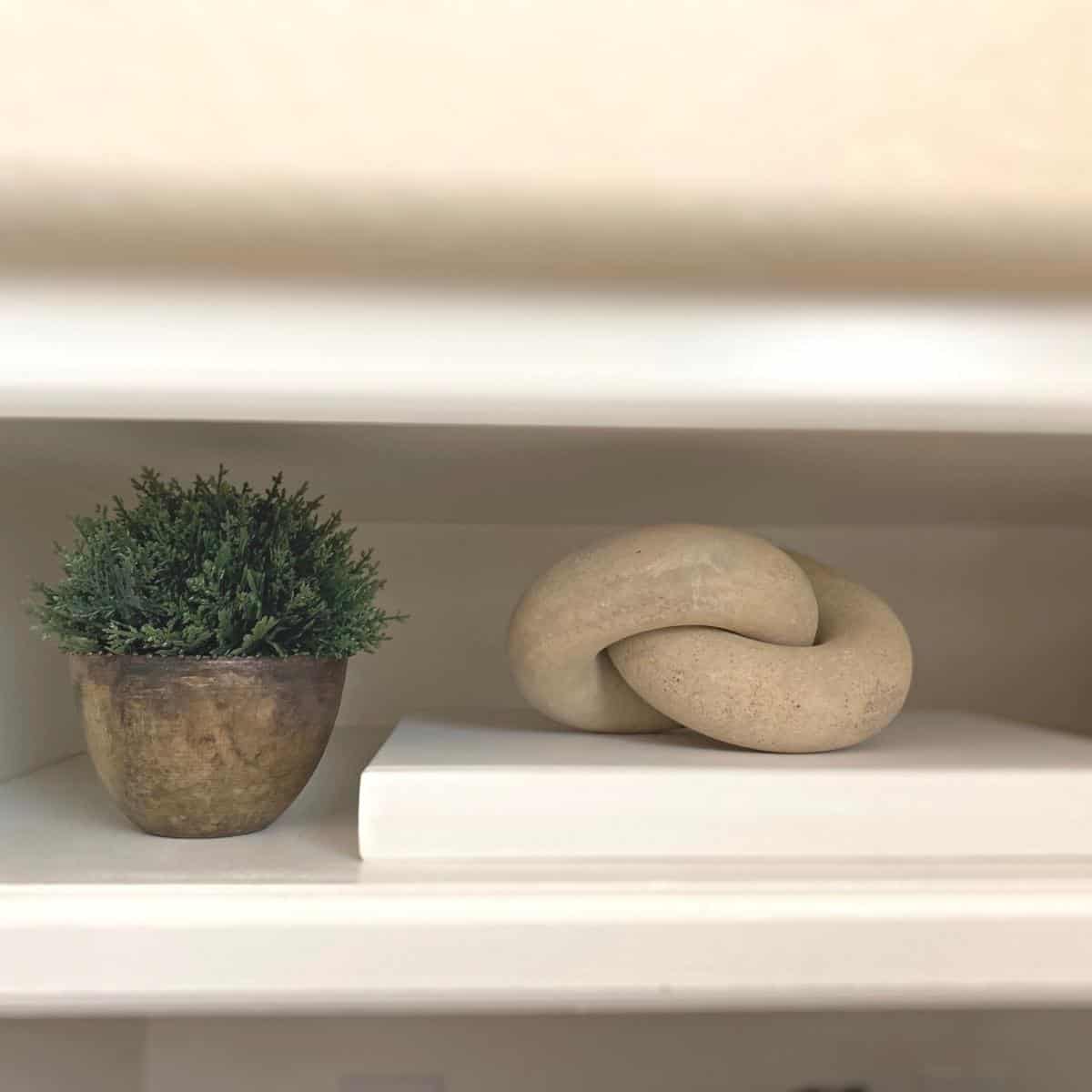 At that moment, I was overjoyed that I bought the book. This pretty coffee table book moves around our home, adding a subtle ellagance to whatever space it occupies.
Given the exhibit was a limited time, the book, too, is in short supply. The hardcover book appears to mostly be available via used bookstores, eBay and third-party sellers on Amazon. That said, if you can find it, it's worth it.
Made for Living by Amber Lewis
Interior designer extraordinaire Amber Lewis has made a name for herself as one of the preeminent design house, influencer, home decor collaborator of our time.
Moody rooms that evoke a feeling of lived-in timelessness, Lewis's work is scroll-stopping.
Much like her designs, her book, Made for Living, should be considered a piece of home decor on its own.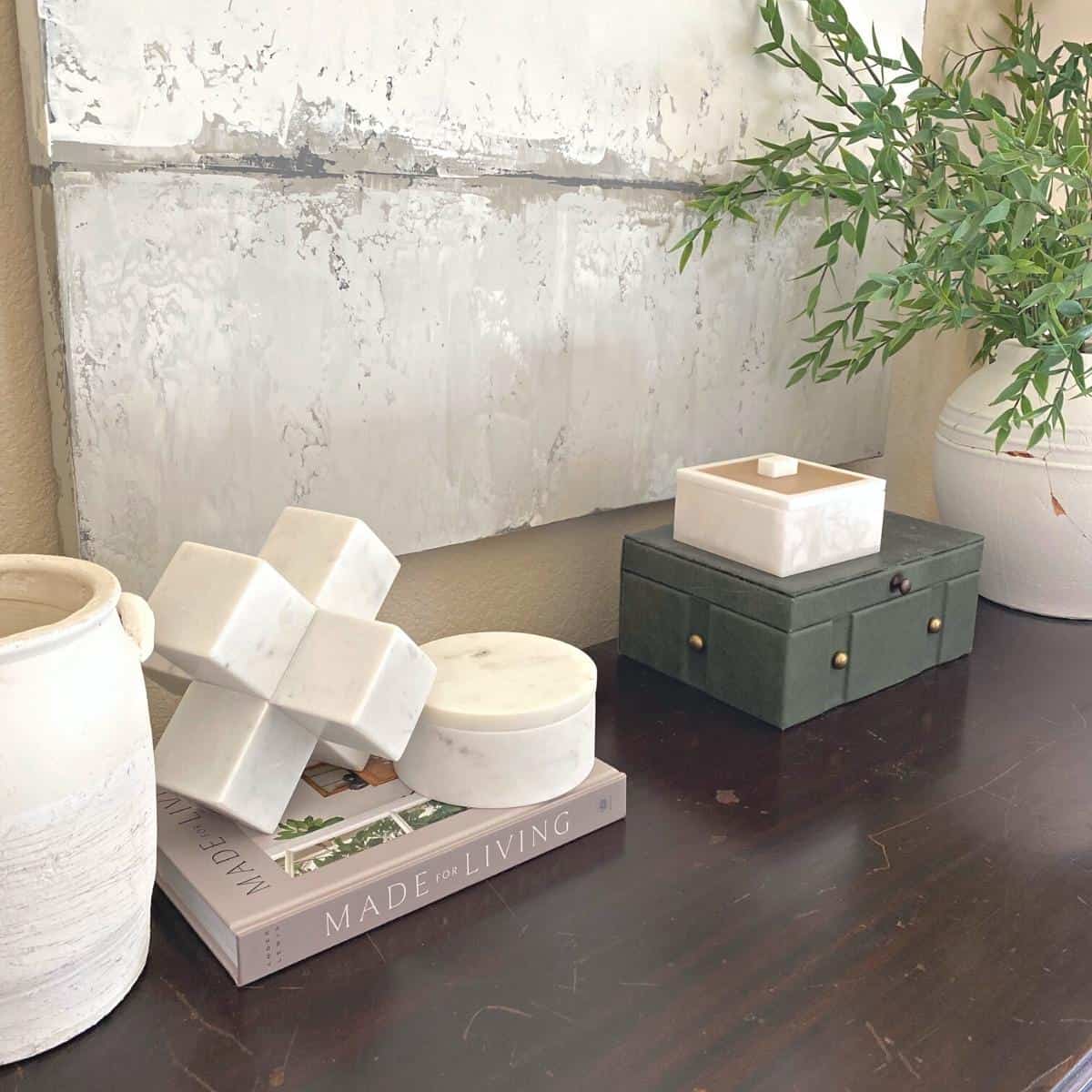 You will love flipping through the pages filled with her wanderous interiors, while getting a few interior design and decorating tips for your own home, no doubt.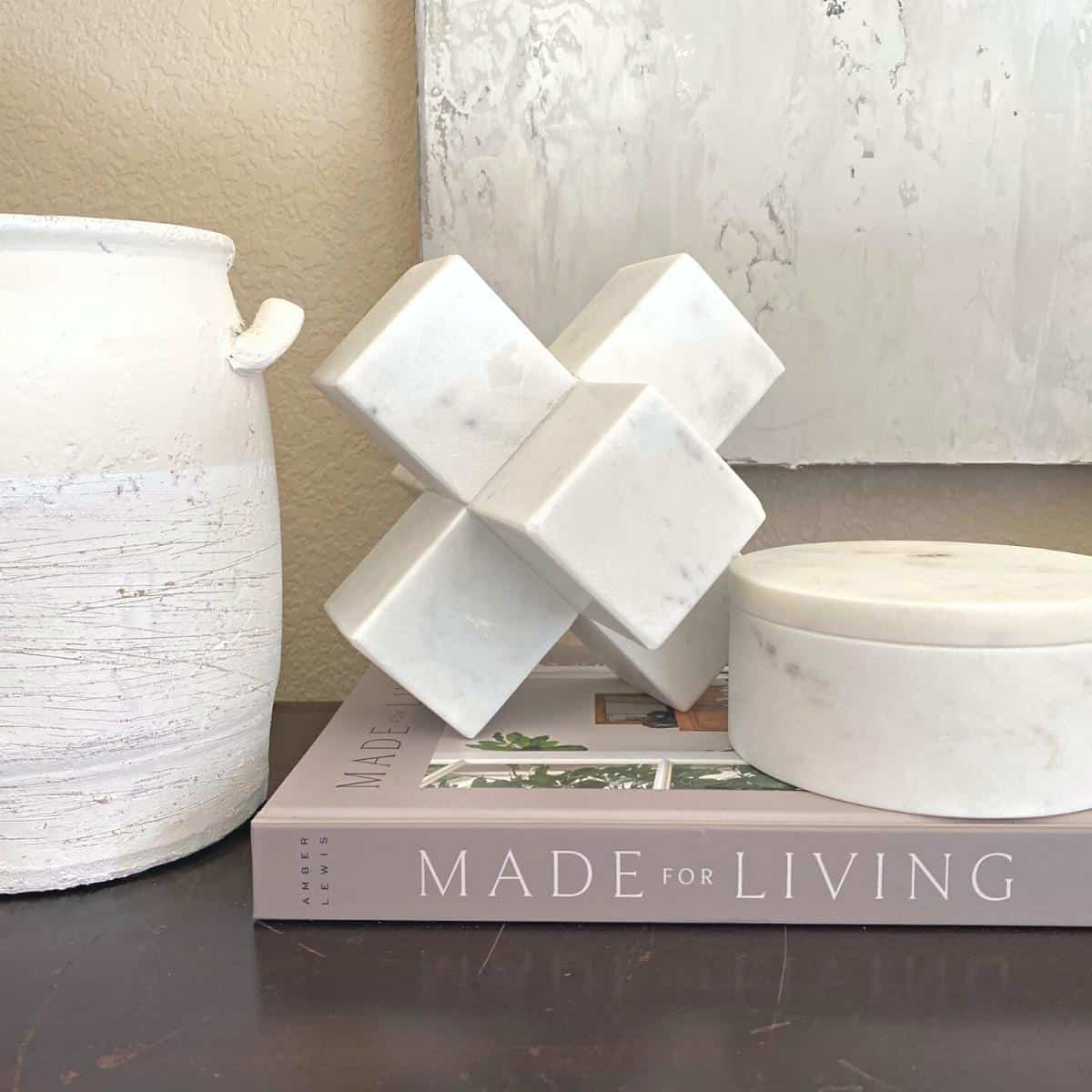 The cover is a mid-tone grey-purple color, suitable for livening up a dark corner. Currently, my copy is atop a console buffet table in my home office. I like to place decorative objects on top of books, like the marble jack and round marble dish below.
You can find the Made for Living book on the Amber Lewis Shoppe online, though I found mine at HomeGoods locally.
Beautifully Organized by Nikki Boyd
If all you care about is the aesthetic of the book, Nikki Boyd's Beautifully Organized is a very pretty coffee table book.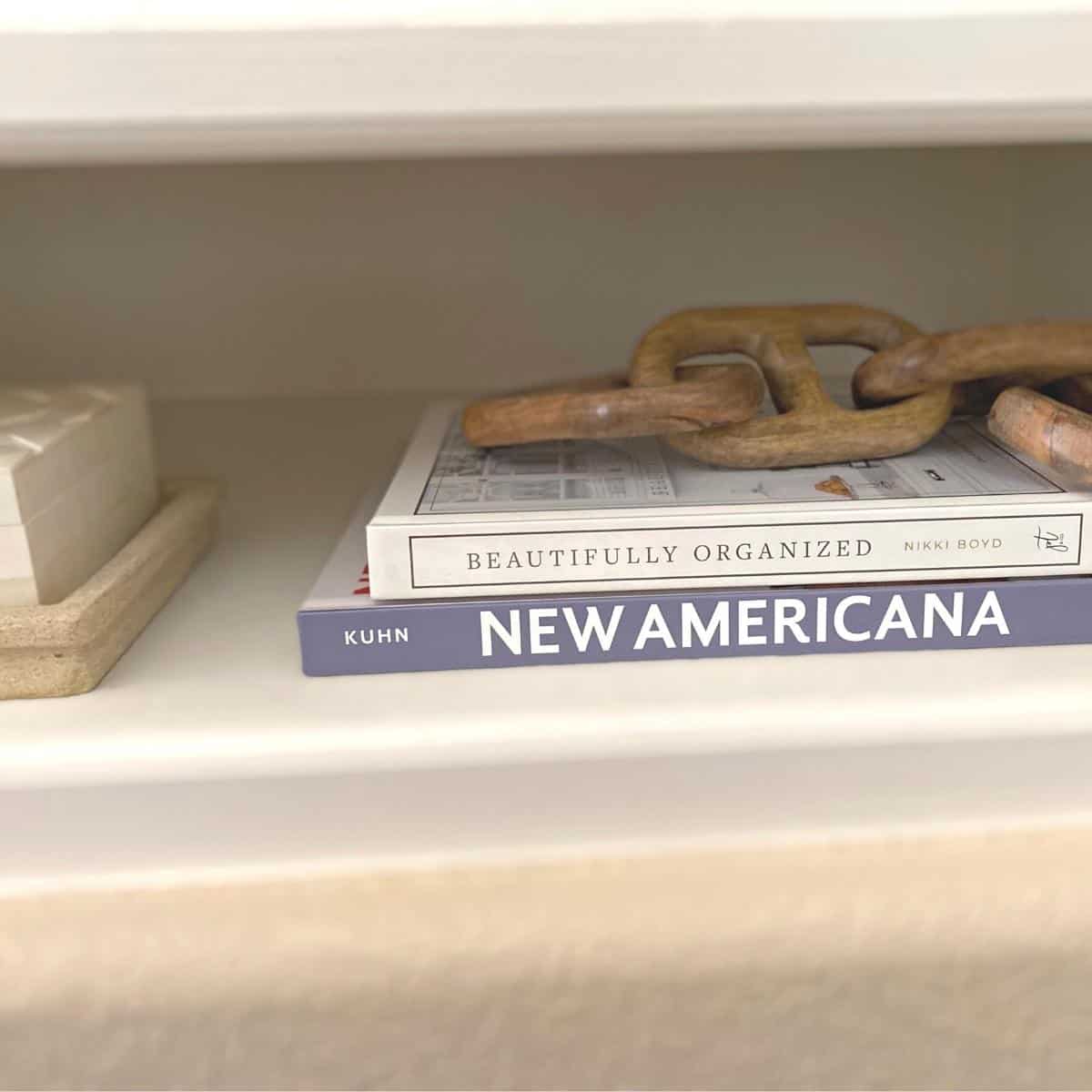 Boyd's book has made the social media rounds, as I'm sure you've noticed. Again, the neutral color lends itself to be used decoratively in many different interior styles.
Keep in mind her book is considerably smaller than many other interior design and decorating books. You could place this smaller book atop a slightly larger book to add variation in a vignette.
Design the Home You Love by Lee Mayer and Emily Motayed
Another aesthetically pleasing, neutral coffee table book is Design the Home You Love.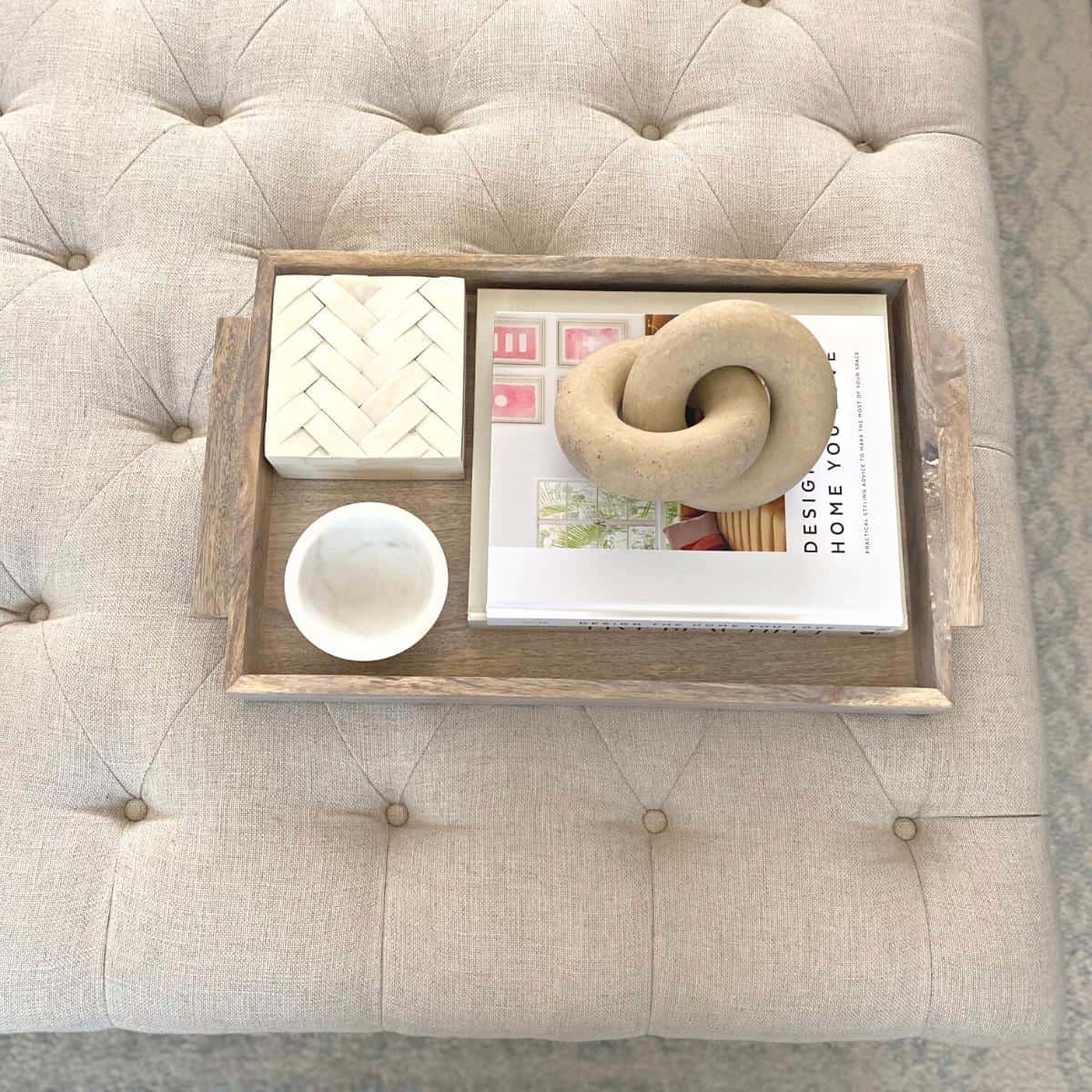 Truth be told, as I write this post, I have not read this book yet. Eventually, I will, but I bought it to use as a pretty coffee table book. It was another HomeGoods find.
Do you shop at HomeGoods, T.J.Maxx or Marshalls? If not, you are missing out. Read my tips to get home decor on a budget, where I talk more about this must-shop retailer.
Frequently Asked Questions
What books should be on a coffee table?
The type of books you style your coffee table or ottoman with doesn't really matter. Scale does though. Don't get overly large books for a small table or vice versa. Small books on a large coffee table will look out of proportion, while overly large books may take up too much space on a coffee table that you intend to use.

If you want guests to flip through the decorative books, make sure you provide books that are interesting to look at. Usually, image-forward books are best.
Do coffee table books have to match?
Coffee table books do not have to match. In fact, variation adds a dimension and interest to interiors. That said, you can use matching books, if you want to.
How many books should be on a coffee table?
There is no rule as to how many books should be on a coffee table. What does matter is size, scale and space.

For instance, a 30" small, round coffee table would not look balanced with three stacks of books. One book in a tray, decorated with a small object on top and a taller faux greenery works better for the size, scale and space.

A good way to determine if you have too many books on a coffee table is to stand back to look at the space as a whole. Does the room look cluttered? Another tip is to walk away until the next day. Looking at the space with somewhat fresh eyes, how does it look to you now? Keep playing with it. Creating is the fun part!