The unofficial start to summer, Memorial Day, is rapidly approaching, and Memorial Day food ideas are filling my headspace.
Surrounded by friends and family, commemorating fallen soldiers who gave all is a uniquely American holiday. Gathered around the kitchen, food brings people together. It is the one constant in life defined by change.
You can honor the fallen while spending quality time with the people in your life who bring you joy, calm and the best potato salad this side of the Mississippi.
Whether you have a family tradition for a specific Memorial Day menu, these Memorial Day food ideas are bound to fill the plates (and hearts) at your home.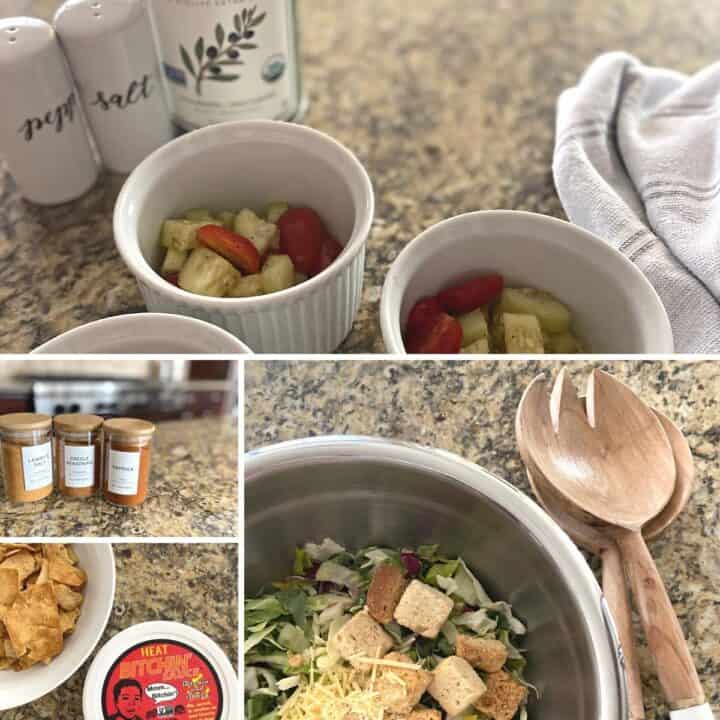 Memorial Day Food Ideas
Ever since I was a kid, Memorial Day is the event that kicks off summer. The time of year to put away the textbooks and hang up the backpack, and prepare for an abundance of long sunny days and warmer nights ahead.
Being human, most of us are obsessed in love with food. Coming up with Memorial Day food ideas for a killer menu was not the slightest bit difficult. On the contrary, grilling is the most popular food preparation method on Memorial Day, which makes this menu feel familiar.
Combined with Memorial Day appetizers, side dishes and desserts, you will be the most sought after host for all events going forward.
Here are a few tips to prepare your Memorial Day menu and gathering:
Take Weather into Account - Prepare foods that are on the lighter side if it will be hot or humid where you are. Heavy, hot foods may induce the same feeling of heaviness, making for a lackluster afternoon or evening. Think light salad dressings, skip the heavy cream sauces and keep cold beverages well stocked.
Deep Clean Your Home - Need to do a deep clean before Memorial Day guests arrive? Try cleaning with natural solutions. Check out a few of my other posts on cleaning with baking soda, household uses for rubbing alcohol or a quick list of ways to clean with vinegar.
Consider Food Safety - Plan how you will keep hot foods hot and cold foods cold. The last thing you want to do is give friends and family food poisoning by serving spoiled food. Use a chafing dish for hot foods. While I haven't tried them, Party City has a very reasonable 8 piece buffet chafing dish set in multiple colors, as well as many other options. Wayfair sells a stainless steel ice platter tray set to keep cold foods chilled.
Be Ready with to-go Containers - With large gatherings come leftovers. Give your guests the gift of more food by having to-go containers ready. Use reusable glass containers when possible, like this glass food storage set from Costco in a neutral, goes-with-everything white.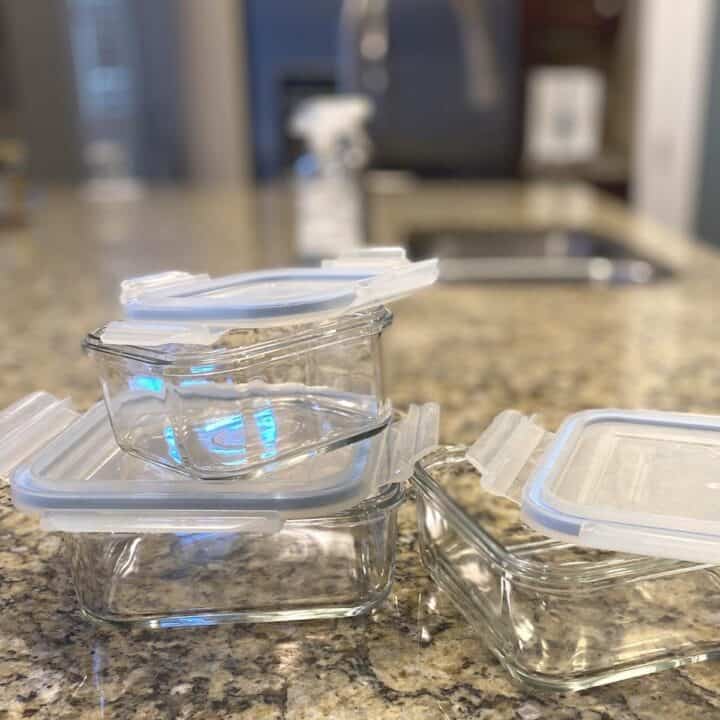 Create a Buffet Area - Depending on how many guests you have, a buffet area or a few buffet stations, ensures guests know where to form a line for the main course. It also keeps everything organized. Refilling utensil containers or plate stacks is easier, since you know where to look.
Have Recycling and Trash Receptacles Handy - It's easy to forget about waste when you're busy planning a Memorial Day get together. Have multiple recycling and trash receptacles in conspicuous areas. Throughout the day, guests will know exactly where to dispose of things.
Quick Appetizers for Memorial Day Menu
When guests arrive for any event (emphasis on "any") where food is served, expect they came hungry. Unless you're like me and have a first meal at home, because you're always hungry and dinner at events is always served late. Just me?
Whatever you do, do not make guests wait until dinner time to serve food. At Memorial Day gatherings in particular, friends and family bring ceaselessly hungry kids who can't wait to eat. If alcohol is served, you will also find hungry adults since alcohol stimulates the appetite.
These quick Memorial Day appetizers aim to please, while taking very little prep time.
Cucumber and Tomato Salad
There is something enticingly light and crisp about a cucumber and tomato salad on a Memorial Day menu. The simplest of spring and summer recipes, cucumber and tomato salad recipe contains only four ingredients and takes under ten minutes to put together.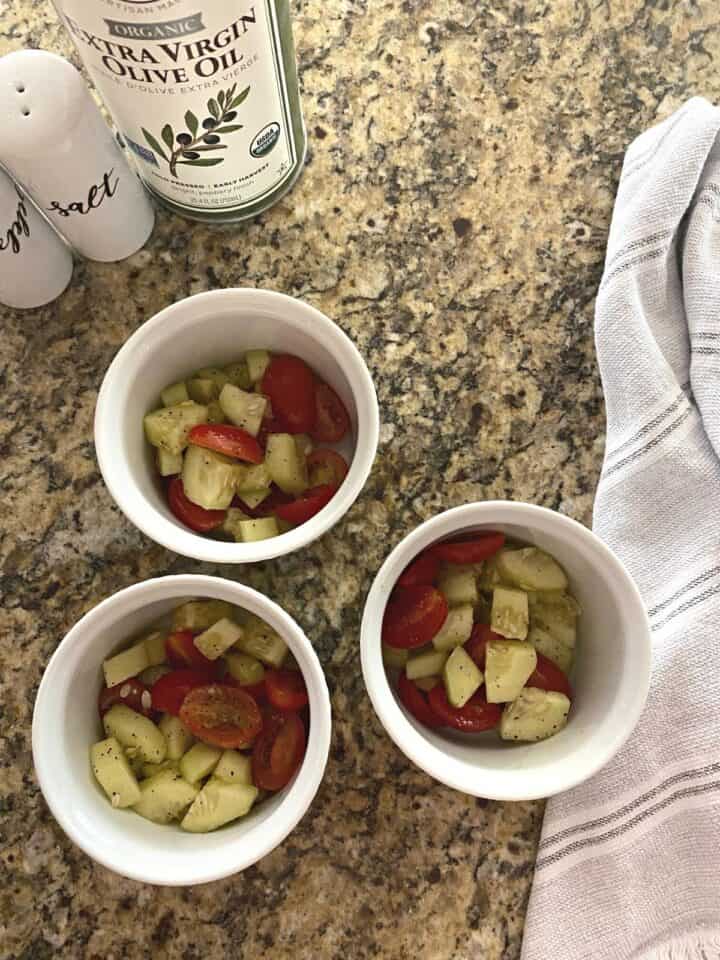 Serve this salad immediately after preparing to preserve the freshness.
Perfectly Creamy Deviled Eggs
There is no better Memorial Day appetizer than my perfectly creamy classic deviled eggs. The smoky punch of paprika, mixed with the mayo-laden creamy egg yoke, oozes summer.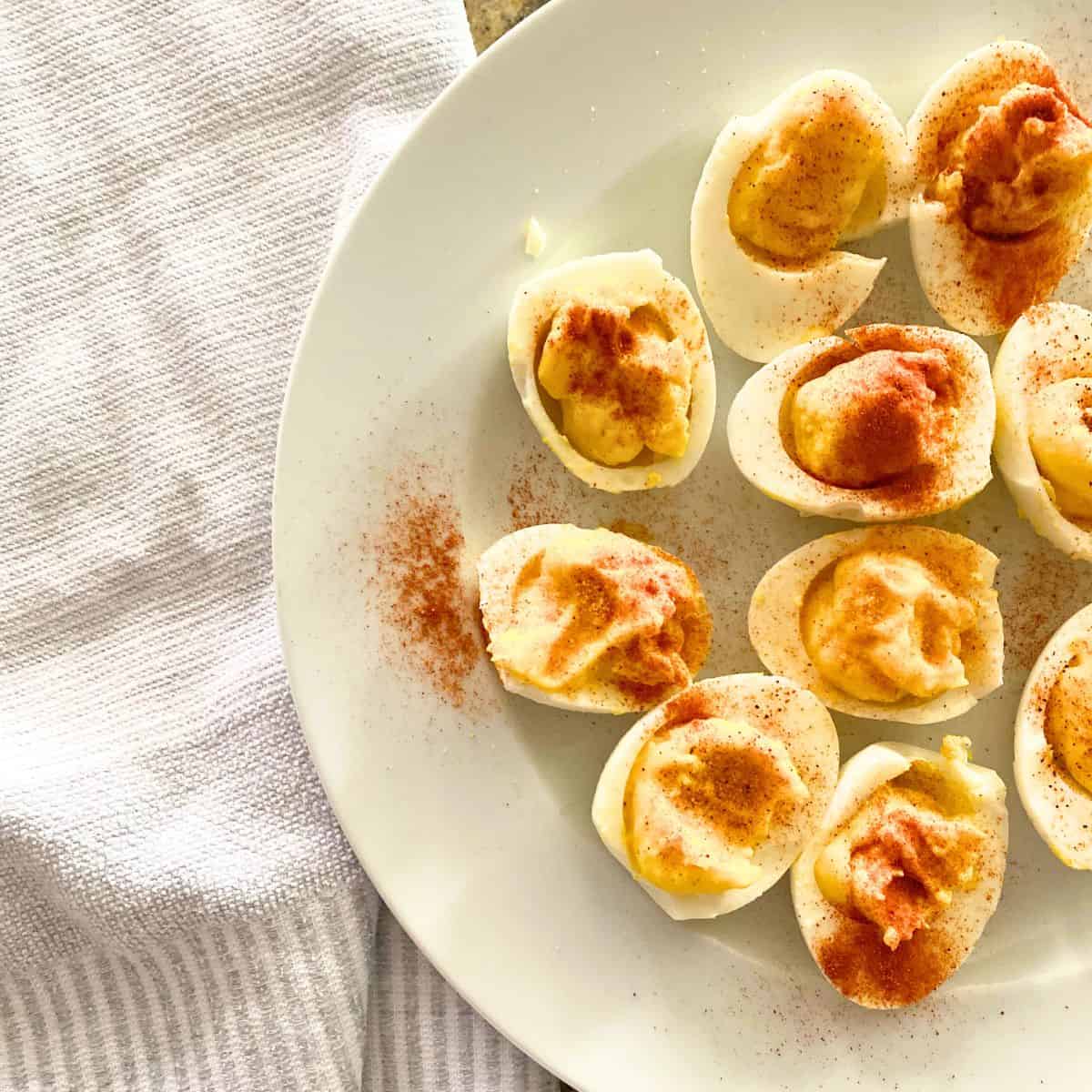 Bring on the toppings! Beyond paprika, try chives, Lawry's Seasoning Salt or, for a kick, Tony Chachere's Creole Seasoning.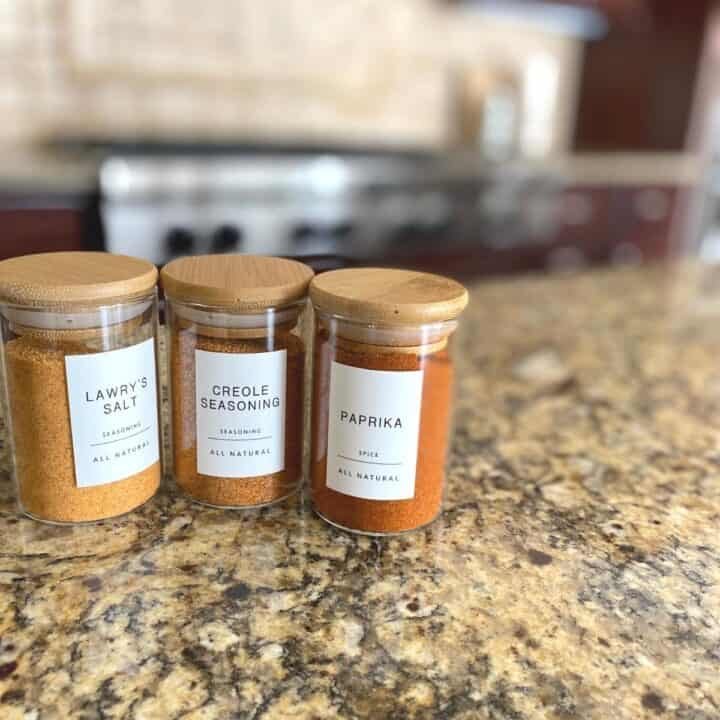 Swap regular mayonnaise for avocado mayonnaise for a more subtle flavor profile.
Did you know dipping deviled eggs in sauces is delicious? Dip deviled eggs in guacamole, ranch dressing, salsa or pork green chile to add some spicy heat.
For the green chile sauce, I highly (highly) recommend Stinkin' Good Green Chile Pork Sauce which you can find in some Costcos. King Soopers also carries it. We put it on EVERYTHING. Okay, not everything, because gross, but anything that goes well with salsa.
Also, Bitchin' Sauce, in all its glorious varieties, is an excellent dip. Did I mention they're also dairy free? A few flavors are organic as well. Major grocers typically carry a couple flavors, such as Costco and Whole Foods.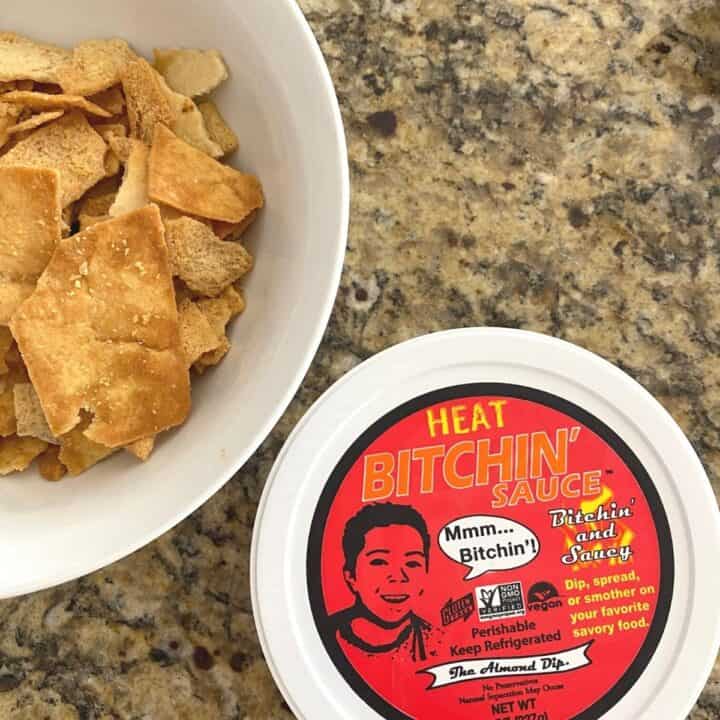 Kale Caesar Salad
Kale is a superfood, filled with an abundance of vitamins. A great tasting kale caesar salad can be made from scratch or you can opt for a pre-made salad to make your Memorial Day menu that much easier to accomplish.
Whole Foods carries what I believe to be the best pre-made kale caesar salad.
There is definitely an order of operations when it comes to preparing a salad kit. Follow my quick-prep instructions to keep it fresh.
How to prepare the Whole Foods kale caesar salad kit:
Open the bag of salad, setting the toppings packet aside.
In a medium size mixing bowl with a lid, add the lettuce part of the salad.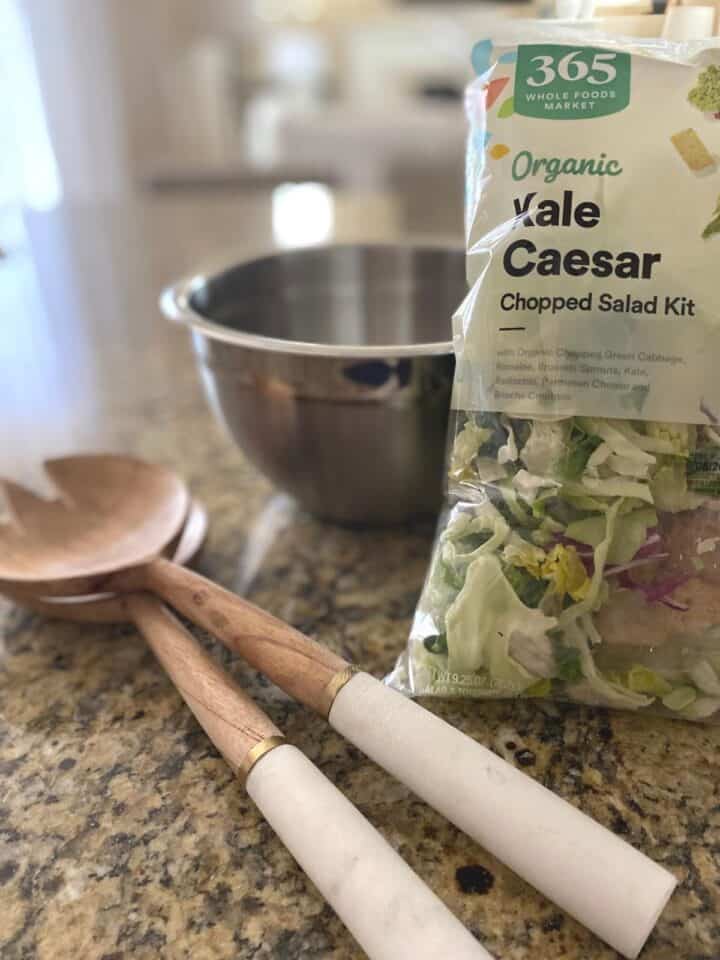 Open the toppings packet. Add the parmesan and croutons. Do not add the dressing.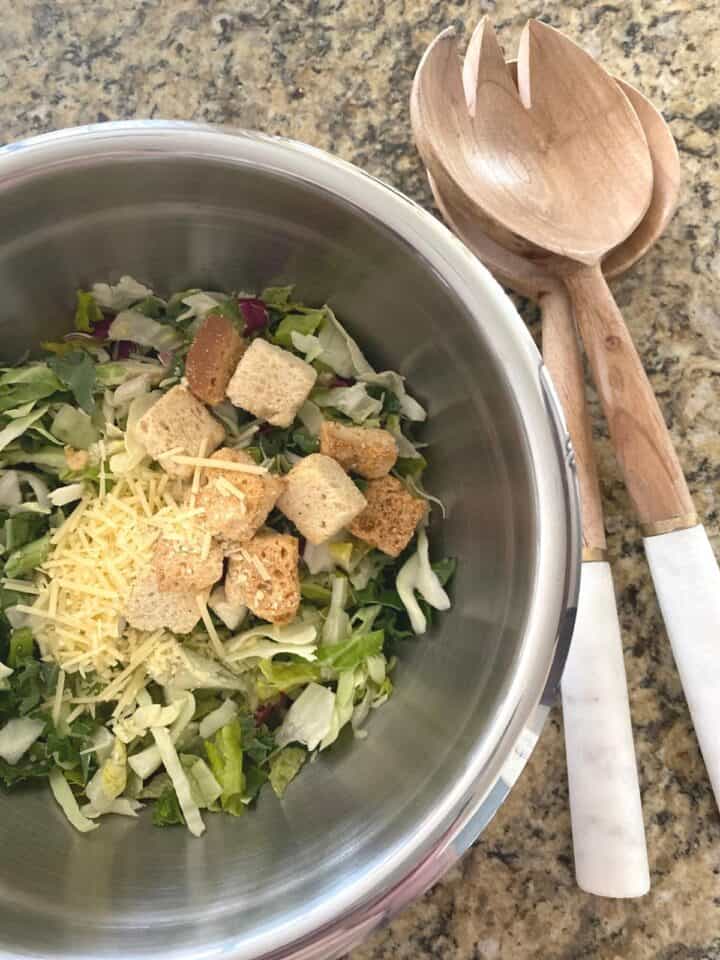 Toss the lettuce and toppings until very well mixed.
Add the dressing and toss again until very well mixed.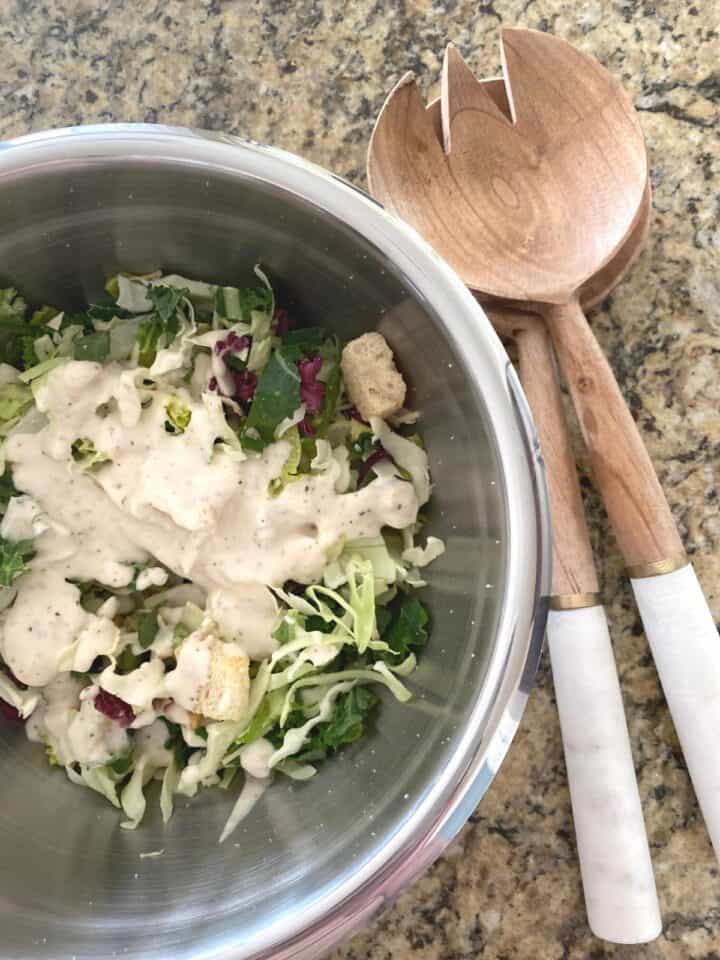 Serve immediately.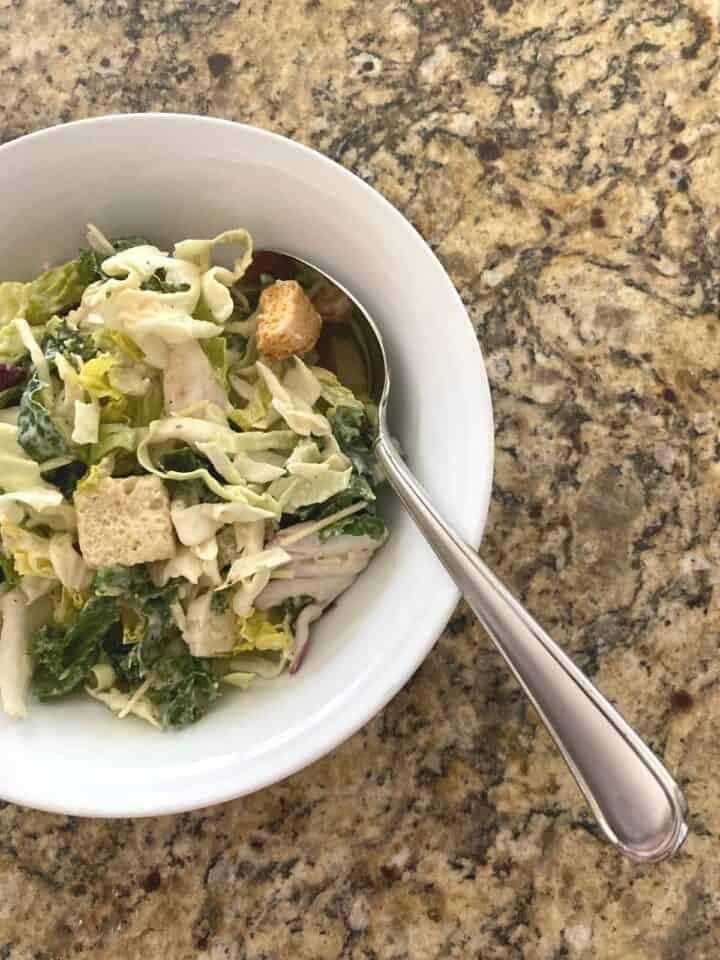 An Assortment of Chips - AKA Chip Bar
A Memorial Day menu would not be complete without an assortment of chips. Read my how to serve potato chips at a party guide for tips on making this messy appetizer feel special.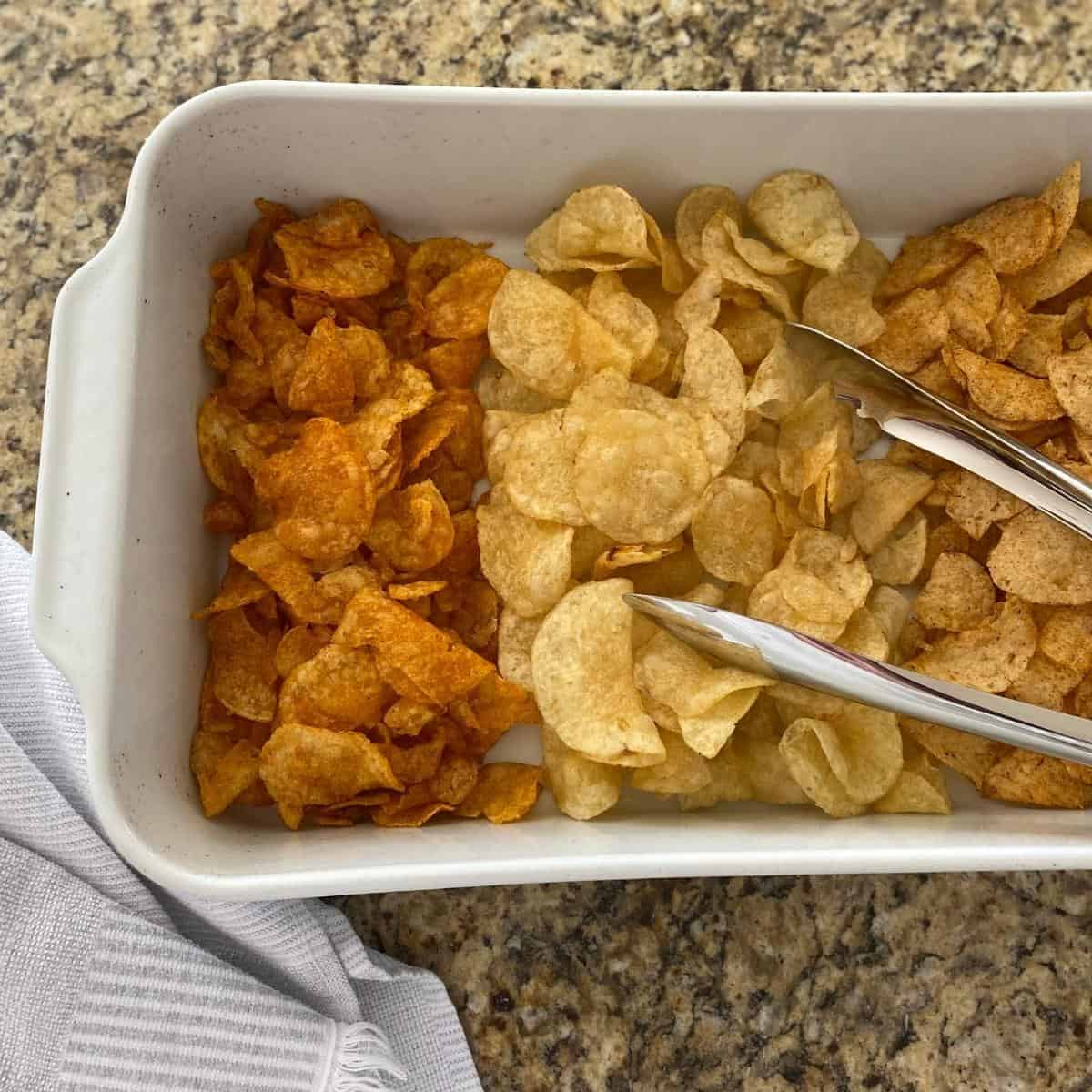 Of course, barbeque is the most popular chip flavor for summer get-togethers like Memorial Day.
It is difficult to find chips that are not made with vegetable oils. Unless you're going to whip up a batch of homemade potato chips (that is absolutely possible), pick your poison. (Pun not intended, rather a happy little coincidence.)
Kettle Brand Backyard Barbeque, Country Style Barbeque (organic) or Sea Salt (organic) chips are tasty options, though the barbeque varieties leave my throat a bit scratchy. Depending on your location, you can find larger volume size bags of Kettle Brand chips at Costco.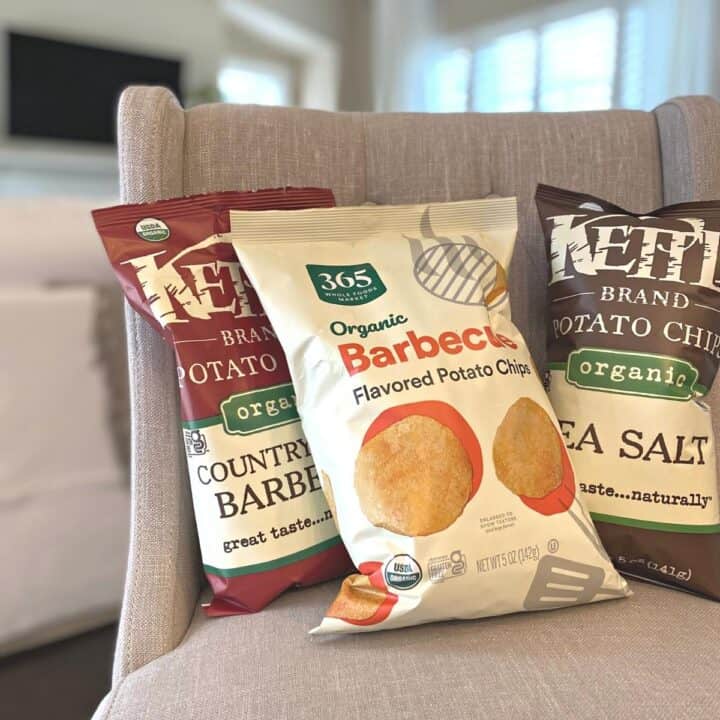 Whole Foods Market 365 brand Organic Barbeque chips are very good. They are on the lighter side when it comes to chip flavors. To me, that is fine because I do not like overly flavored or heavily salted chips. You know, the kind where, when you finish the bag and pour out the crumbs there is a cup of salt at the bottom. Just no.
You may serve Boulder Canyon, Late July, Doritos, and Lays brands for a wide variety. Get an assortment of chip flavors to allow your guests the benefit of choices.
Seven Layer Dip
Appetizers for Memorial Day tend to include some sort of elaborate dipping sauce. This year, try something a little bit different with this 7 layer dip.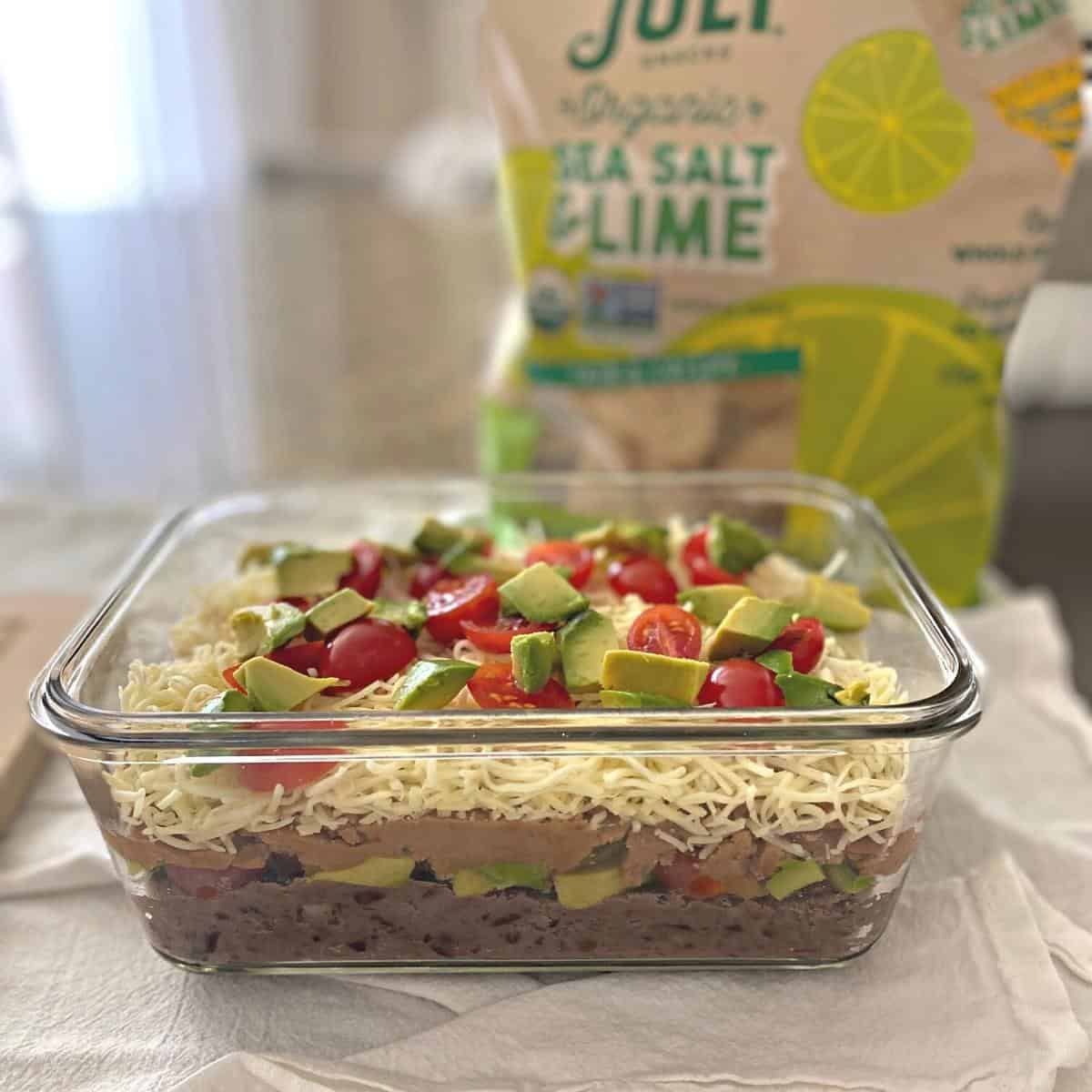 Not to be confused with a nine layer dip, this appetizer is a lighter, crisper version that is sure to be a crowd pleaser.
Serve this dip with tortilla chips or flour tortillas.
Best Entrees for Memorial Day Food Ideas
Grilling on Memorial Day is ubiquitous. I would say it's like breathing air, we all do it, but that's too cheesy. (It is, right? Right?)
The best entrees for Memorial Day food ideas involve a grill, seasonings and a little magic. (That last part is because I don't grill, so food magically appears.)
With so many non-animal meats available on the market today, this year you can serve grilled plant based burgers to your vegans or vegetarian guests.
Grilled Hamburgers and Brats
Grilling or barbequing is ingrained in our world's history and culture.
Spanning millennia, cooking, specifically meat over an open flame, has come to be intimately acquainted with family gatherings, reunions and holidays.
What does the warm night air smell like in the summer around your neighborhood? Grilling.
Really, any grilled meat will make for a delicious Memorial Day entree. Most people enjoy hamburgers on the grill, grilled bratwurst or hot dogs, salmon or any manner of fish, and veggie burgers.
With Beyond Meat, Impossible Meat and so many others, it's easier to find meat alternatives for your vegetarian or vegan guests.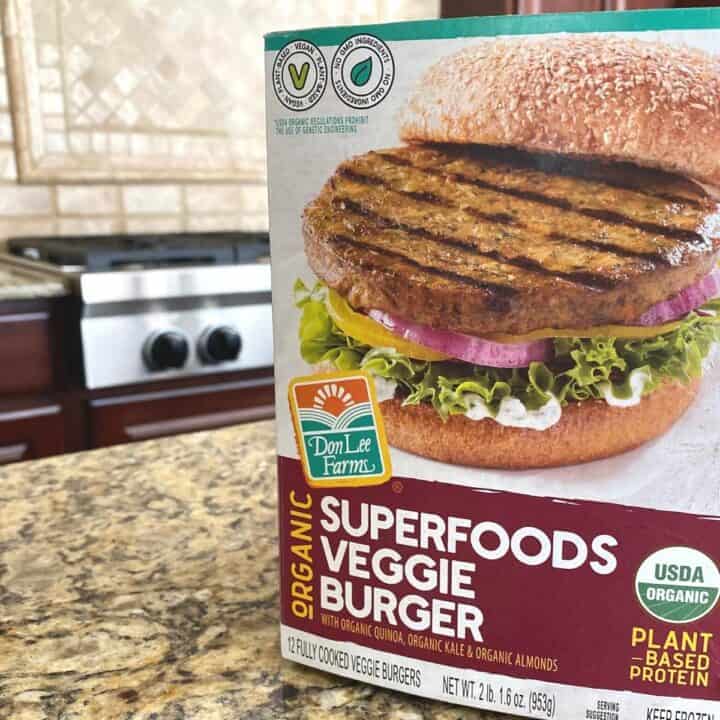 Seasoned Home Fries
Have you ever grilled potatoes? What about potato cubes? This Memorial Day seasoned home fries recipe idea is one of my favorites!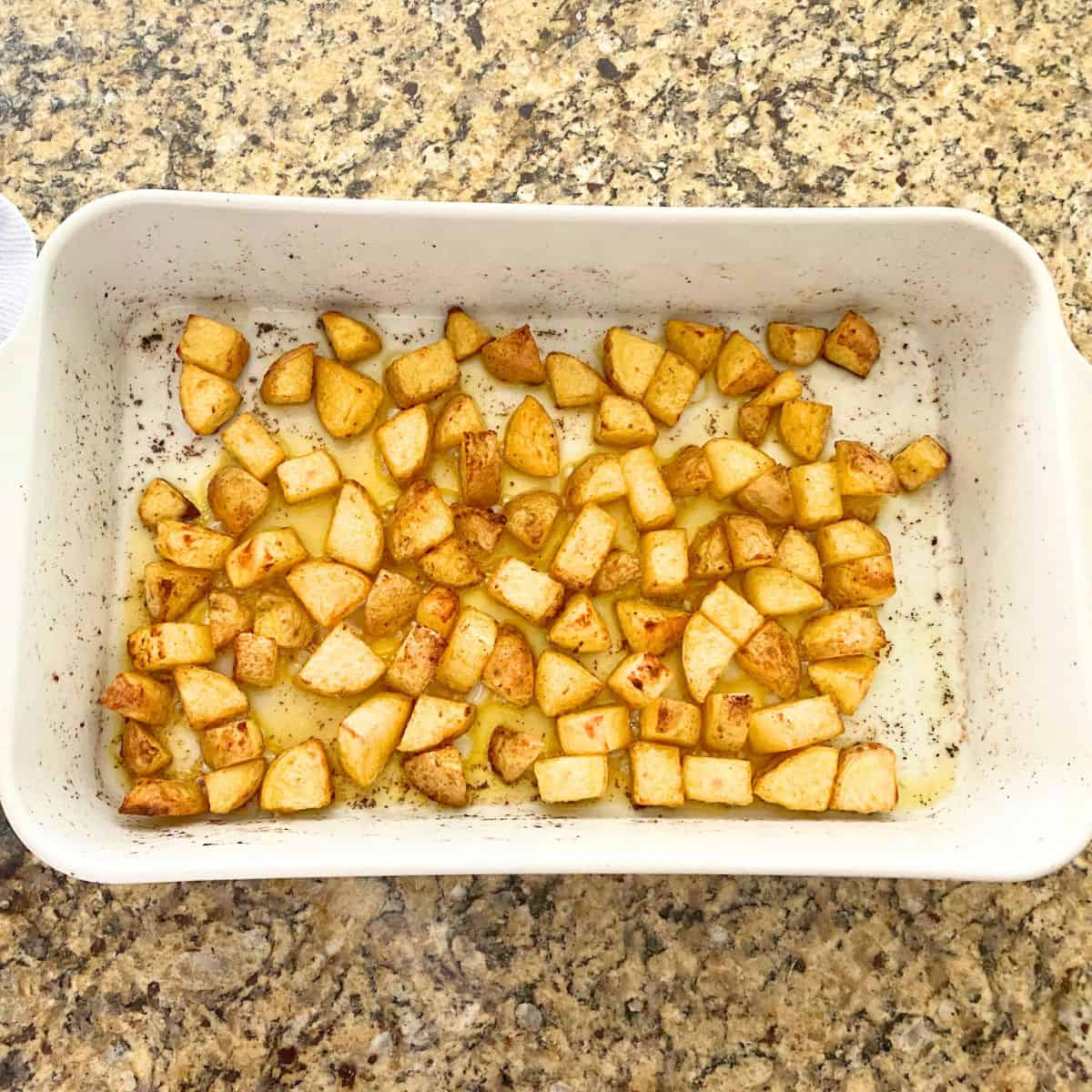 You could categorize seasoned home fries as a Memorial Day side dish, however, some people—who shall not be shamed named—have been known to only eat the grilled seasoned potatoes as their entree. Now, there is nothing (at all) wrong with that.
Modify my home fries recipe for the grill vs baked in the oven.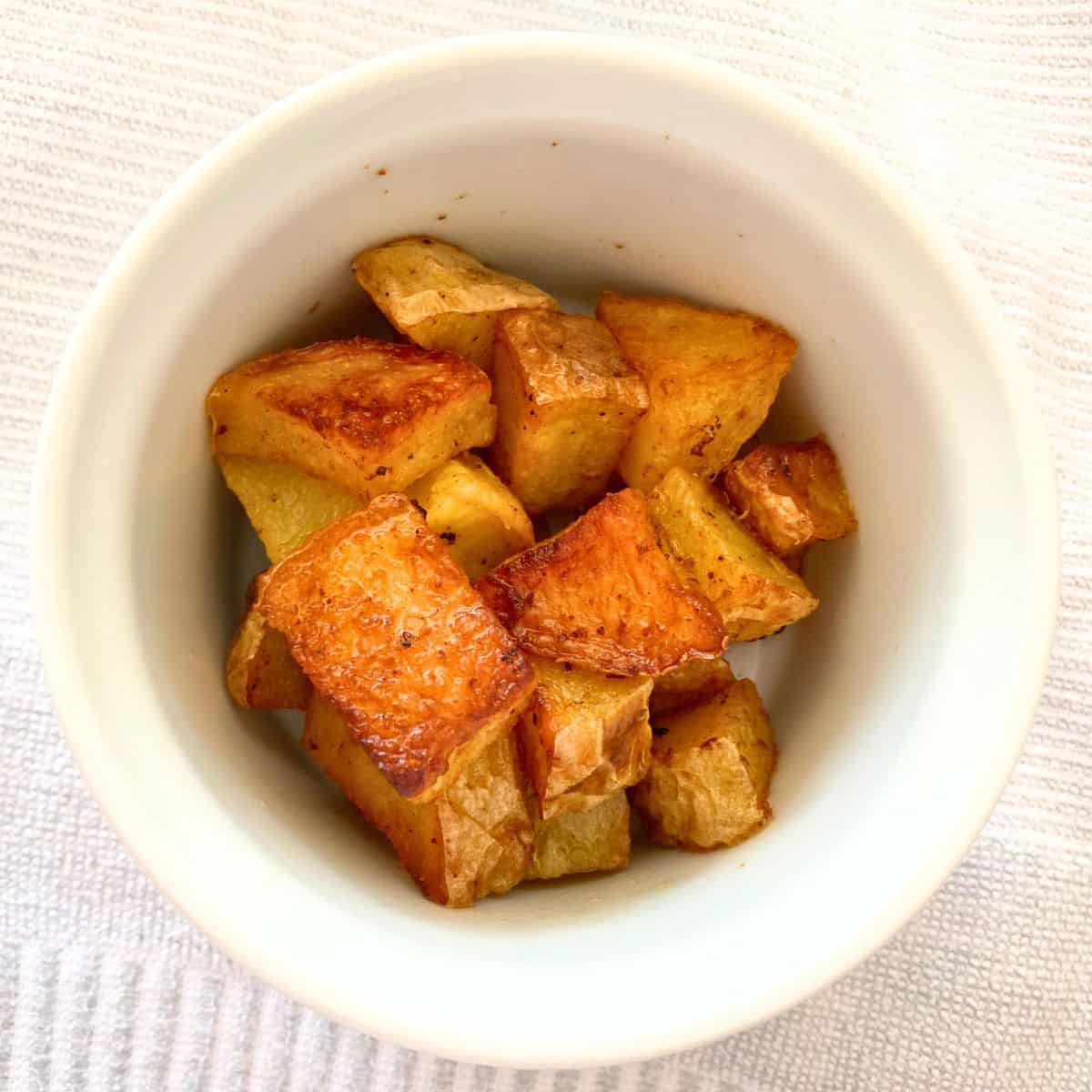 Potatoes are loaded with vitamins and minerals which makes them a healthy vegetable in moderation.
Grilled potatoes are one Memorial Day entree to keep warm throughout the mealtime. If you prefer french fries, try my can't-eat-just-one homemade french fries recipe instead.
Remember those to-go containers from the tips section earlier in this post? Yeah, you will absolutely need the containers for these potatoes, because everyone is going to want to take some home.
Memorial Day Side Dishes
Call them side dishes or after dinner snacks, this Memorial Day surprise guests by serving a new take on familiar summer get-together staples.
Potato salad? Chilled pasta salad? Both are on the list of best Memorial Day side dishes.
Creamy Red Potato Salad
Answer me this, is a Memorial Day holiday really a holiday without potato salad? Sure, potato salad is not for everyone. It could be the mayo or the eggs, but you can't deny every party you've ever been to in the summer has a version of potato salad.
The best potato salad recipe is my creamy red potato salad. Perfected over a few minutes, this just may be the most decadent (am I allowed to say that about something other than chocolate?) potato salad to ever touch your lips.
One thing about potato salads that I hate with a passion is they can get soggy. Using hearty red potatoes solves the soggy challenge while adding a little color to this Memorial Day side dish.
Break out your white serving bowl for a heaping portion of the star side dish on your Memorial Day menu, creamy red potato salad. Be sure to keep this side dish cold.
Light Bow Tie Pasta Salad
When you think of Memorial Day gatherings, do you picture a picnic table adorned with three kinds of pasta salads?
This year, you only need to make this one, monumentally spectacular light bow tie pasta salad side dish. Light, yet filled with an abundance of flavor, this bow tie pasta salad will round out the Memorial Day side dish ideas.
Ideas for Memorial Day Desserts
A Memorial Day food ideas list would not be complete without desserts. Sure, you can opt for frozen popsicles. It is Memorial Day, after all. Or, you could level-up this year's Memorial Day menu with something a little different.
This chocolate chip brownies recipe is sure to produce the most decadent, but not overly sweet, crowd-pleasing dessert.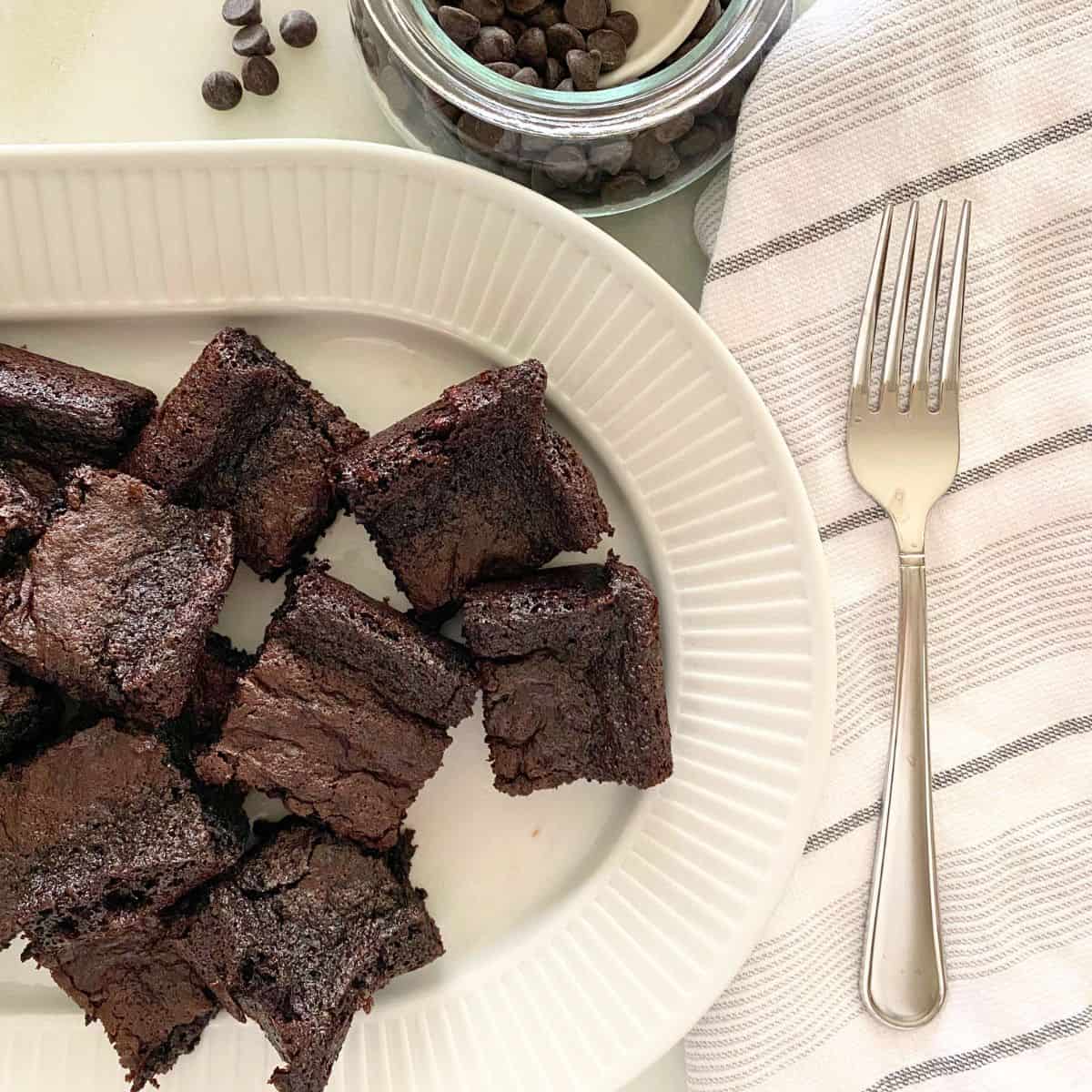 If you're running out of time to make desserts from scratch, get pre-made desserts from the store. Load up on brownies, cupcakes and mini pies at the dessert counter.
Feeding a large crowd? Visit Costco bakery where you can purchase massive pies or cakes. Instead of cutting typical portion sizes, cut bite size pieces. Then, serve on platters using toothpicks to allow guests to grab a couple bites. A large apple pie or chocolate cake will serve many more people this way.
How do you make guests feel welcome with a delicious Memorial Day menu at your home?