Finding beautiful, original looking wall art is one part science and one part creativity. The best places to buy art online may be places you haven't thought of.
Do you think of Kirklands as a place that sells abstract art? What about Bed, Bath & Beyond? Well, you would be remiss if you didn't check out this list of some of the best places to buy wall artwork online. Not only do these places sell beautiful wall art, but they also sell home accessories to level up your space without breaking the bank.
In this post, you get some ideas on how to buy art online and then a quick list of 7 of the best places to buy art online.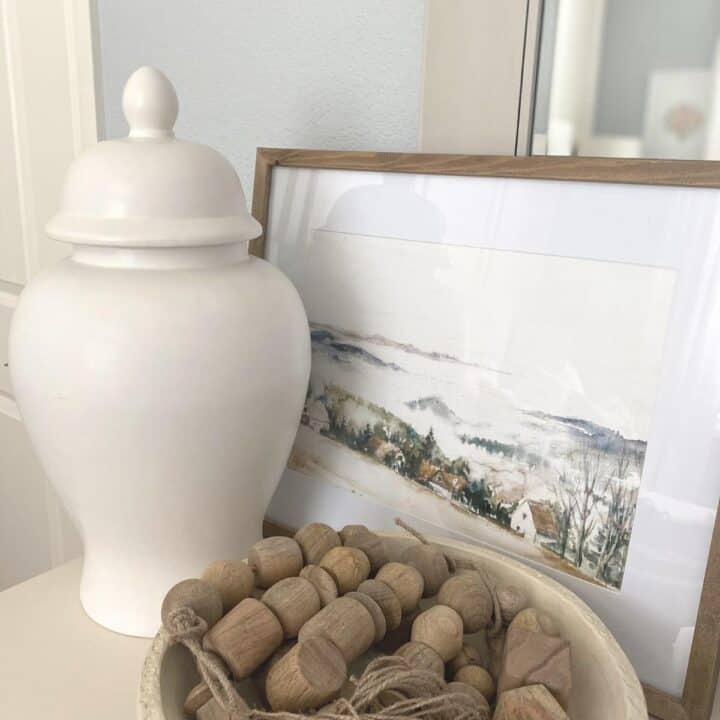 How to Buy Art Online
Buying art online can be daunting. Even when you only have the budget for inexpensive wall art, there are so many options on the market, it's difficult to decipher what is good art.
Seeing as how I have bought a number of art pieces online in the past, you can learn a few of my tips to help you find the best artwork online.
Determine the Style of Art You Like:
What style are you going for? That should be the first question you ask yourself before you begin looking for art. Once you establish your style, researching art online will be much easier, because you will be able to more effectively use provided filters to narrow down the options on each website.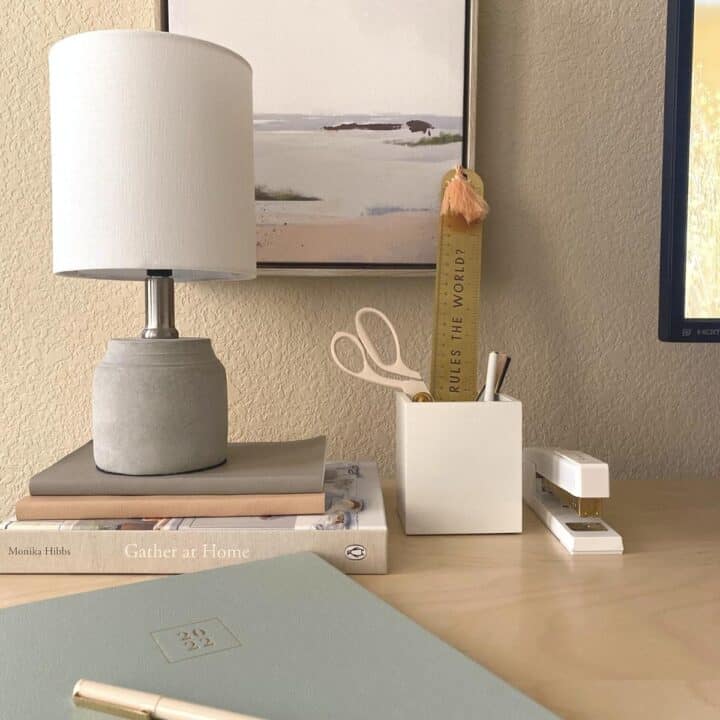 Set a Budget for Your Artwork:
Set a budget and try to stick to it. If it means waiting to buy a piece of art until there is a sale or you have a coupon, wait. Many of the places on this list frequently offer sales and coupons.
A well-known artist out of Australia, Sarah Brooke of the Middle of Nowhere studio, exclusively sells her hand painted, reproduced artwork through the TJMaxx family of stores in the U.S. So, when I see a piece of her art that I like, I buy it.
It is one instance where the rules are thrown out the window. I will find a way to get it home and I will find a place for it.
Measure Your Wall Space:
Knowing your design style is part of the equation to finding great art online. The other part is actually measuring the wall space where the art will hang. There are some rules when it comes to hanging art that you should follow.
Always (always) hang art at gallery height, which is, measuring from the middle of the artwork, 57 inches from the floor. Most people hang their art much too high, throwing the entire room off. (I also find it massively irritating and distracting.)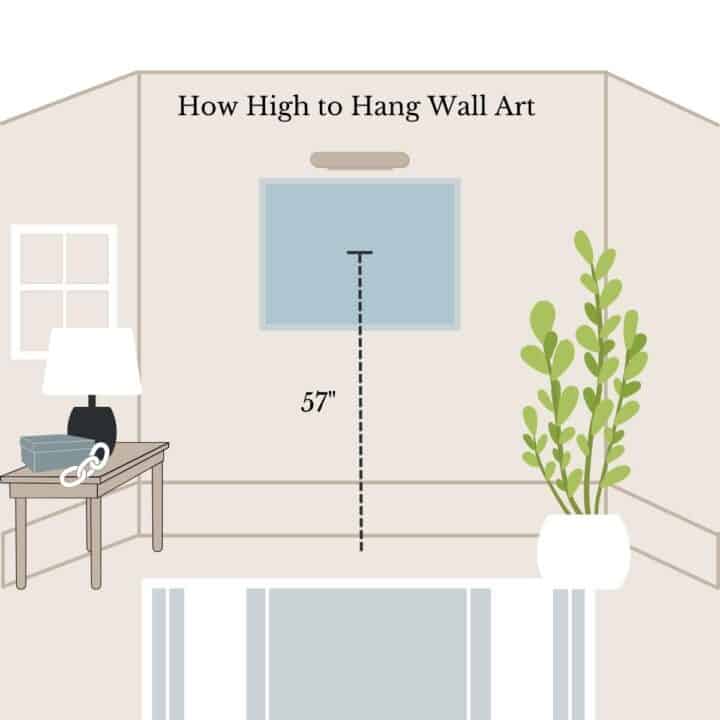 Lastly, scale matters in all things interior design as well as home decorating. Make sure the art is not too large or too small for the space.
Plan Your Gallery Wall Before Buying Art:
Gallery walls were a trend over the last several years, but I believe it is here to stay.
If you want a gallery wall, plan how you will arrange the art first. You can do this by taping pieces of paper together in approximately the same size as each piece of art. Then, tape each of them on the wall, arranged in the way in which you plan to hang the real art. Tape makes it easy to move things around and allows you to edit sizes and quantities until you reach the desired layout.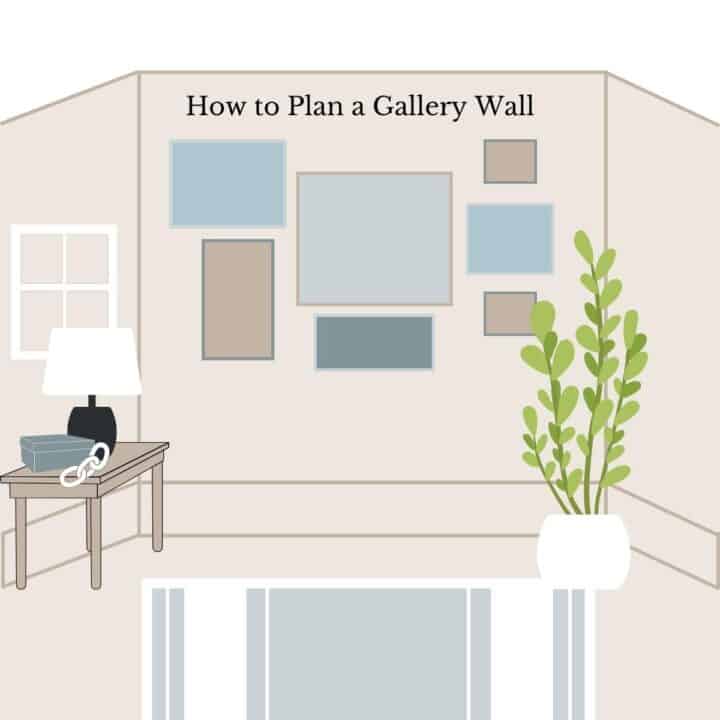 Look for Pictures in Customer Reviews:
The best piece of advice I can give you about buying art online is to look for pictures in customer reviews. Real pictures of the art in question show the colors in real (sometimes natural) lighting. It may not be the best lighting or the right color lighting, but I find it is usually better than the adjusted lighting used in product listings.
Try to find real pictures via a quick Google search or on social media, as an alternative. (I actually look for customer pictures for all forms of home decor, not just artwork.)
View the Art in Person:
You probably live near at least one of the retailers on this list. If so, and the art is available in-store, go see it in person.
Due to the fact that computer screens don't display colors exactly as they appear in real life, there is no substitute for seeing a piece of artwork in person. Plus, and especially if the art is hand painted, you will get a better sense of the quality of the artwork.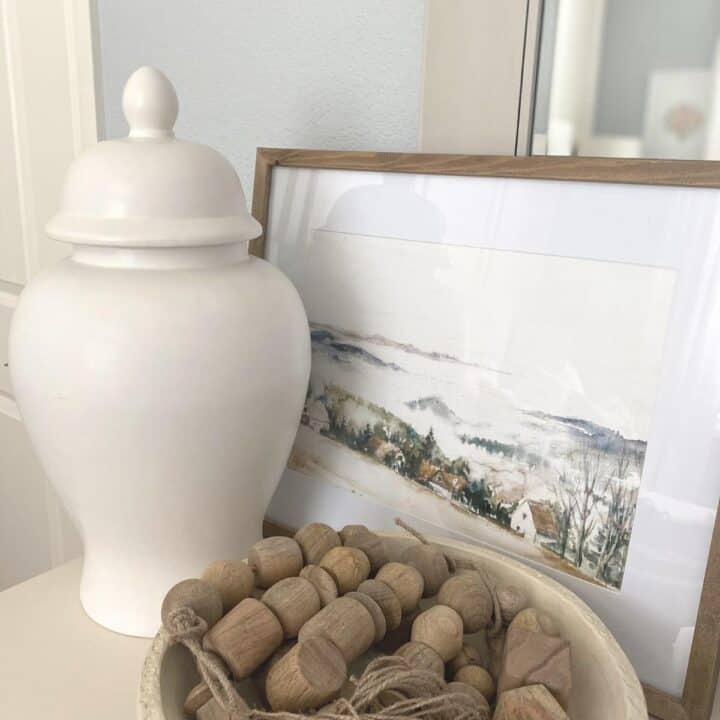 Decide if You Want Framed or Unframed Art:
Framed art usually costs slightly more than unframed art. Know what you want before purchasing, so you can more accurately budget. Then again, don't get too caught up in framed vs unframed art. Go with your design style and you should be able to find what attracts you.
Prints, Photos or Painted Artwork:
With different art mediums, comes different prices. Combined with framed vs unframed, there is a whole aesthetic wrapped up into these decisions.
Your design style may guide you to choosing a print, photo or painted wall art.
7 Best Places to Buy Art Online
Bed Bath & Beyond Wide Selection of Artwork
Before you click buy on that set of towels from Bed, Bath & Beyond, check out the selection of wall art they have to offer. Yes, it's mass produced artwork, but if you're on a tight budget, Bed, Bath & Beyond has an extensive wall art selection.
Bed, Bath & Beyond sells canvas art as well. Take this Coastal Seascape canvas artwork by Masterpiece Art Gallery. It looks hand embellished.
Kirklands Selection of Art
Not to be outdone, between the farmhouse decor and country setting, Kirklands surprisingly has a very large selection of abstract, transitional and modern wall art. In fact, Kirklands may have a nicer selection of landscape art.
If you've been following along, you will recall the tip I gave earlier in this post about checking the customer reviews for photos. Sometimes, you can spot a reputable interior designer or influencer photo among the reviews.
On the Kirklands website, for this Neutral Abstract canvas print, if you scroll to the reviews, you will find House on Birch Lane posted a photo of the artwork styled in their home.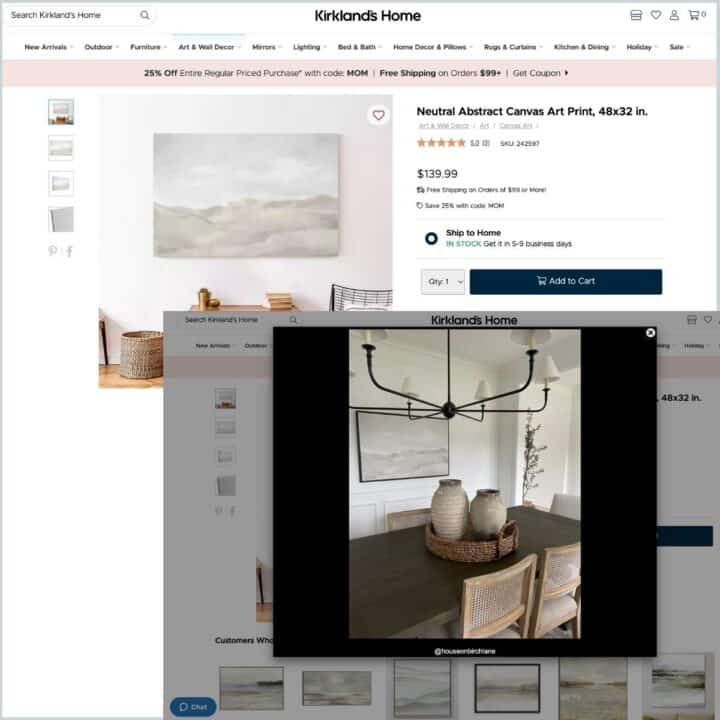 Doesn't this photo make it much easier to gauge if the style and color palette will work in your home?
Kirklands sales occur on a fairly regular basis. I encourage you to sign up for their weekly/bi-weekly emails. You get first notice of any upcoming sales and exclusive events.
World Market McGee & Co Dupe Artwork
Good 'ol reliable Cost Plus World Market, where would we be without you? World Market is more than global inspired furniture. World Market carries some wall art you won't find at other retailers.
Customer reviews seem to be more reliable at World Market as well. For all reviews posted on any site, though, take them with a grain of salt. You will rarely find reviews in the middle, where there are plenty in the negative and overly positive categories.
With the Studio McGee x Threshold collection at Target and the Dream Home Makeover Netflix series, the McGees are everywhere. Their selection of artwork is tough to beat, but isn't in everyone's budget. World Market has you covered with this Golden Grasslands by Isabelle Z canvas art. Doesn't it look like a piece the McGee's would style?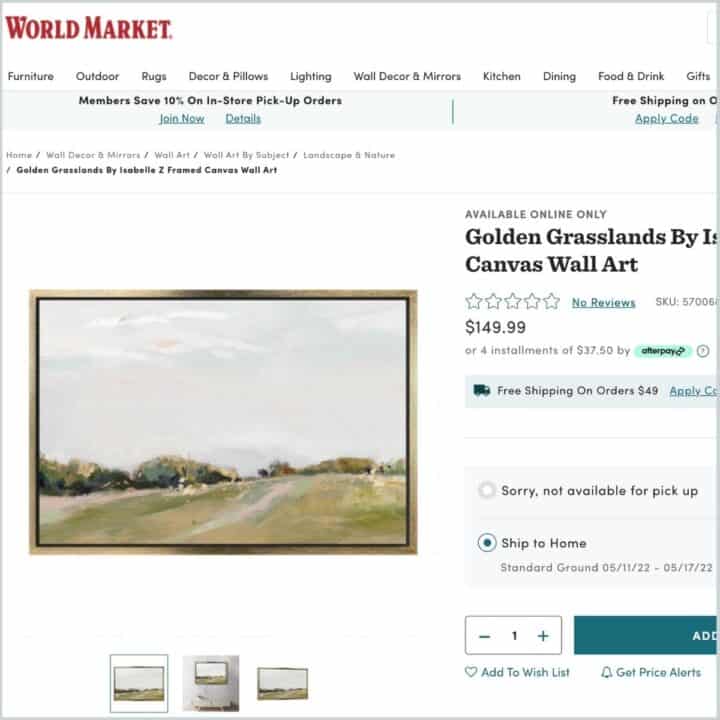 Ashley Furniture Wall Art
Known more for their furniture, Ashley Furniture stores actually have home decor, including art, available online.
From abstract to art triptics, do not rule out Ashley Furniture when you are looking for the best place to buy art online.
This beautiful Providence canvas print could be a dupe for a similar, higher priced art from Arhaus.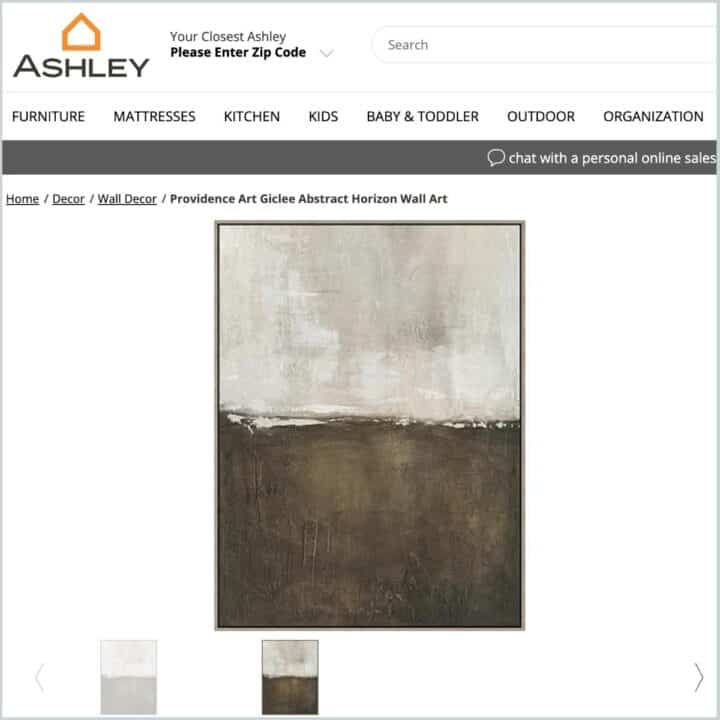 One thing to note about the filtering for Ashley Furniture wall art is it is not very accurate when it comes to the "Style" filter. Filtering by price, size and material are better ways to narrow down your search on their site.
Walmart for Endless Wall Art Options
Some of you know how Walmart has stepped up their game, when it comes to home decor. You may even be aware they are one of the best places to buy art online.
When buying art from Walmart, check who the item is sold and shipped by. Like Amazon, Walmart works with third-party partners to sell items on Walmart.com. Use the filter/sorting tools to filter by "Retailer," if you only want to search within Walmart.
Target for Some of the Best Inexpensive Wall Art
Target is one of my favorite places to buy art online or in-store. Reasonable prices, combined with the convenience to be able to return an item to a local store if it doesn't work out and style, are just a few reasons why I absolutely love shopping for wall art at Target.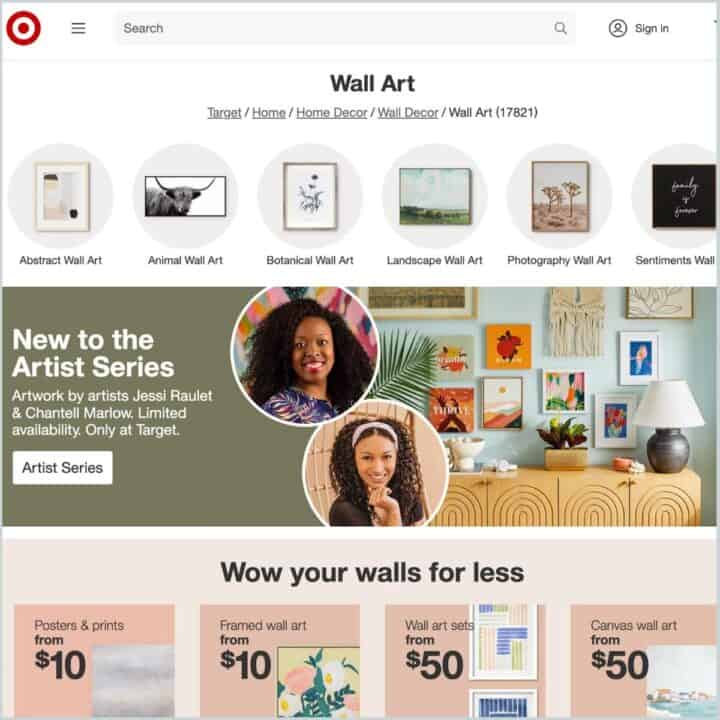 Also, Studio McGee x Threshold, of course. I have a few pieces of art from the eponymous line.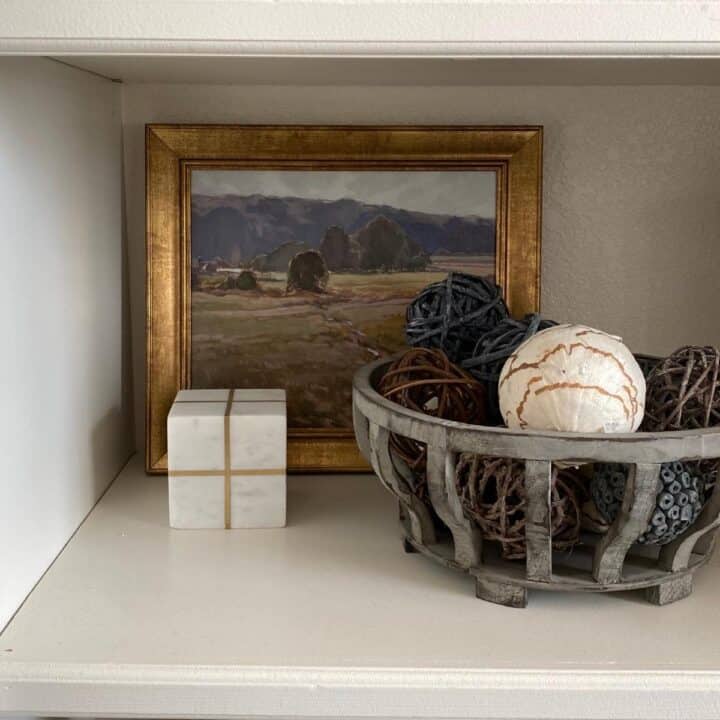 Truth be told, being a retailer to sell exclusive lines—items you can only find at Target—has shaped the retailer into a destination.
You've probably read funny tweets about short "Target runs" turned into a two-hour long adventure. (That would be me, I'm in that category.) Or, maybe you get lost in the Target Dollar Spot. Either way, there is no denying Target's hold on the masses.
Target's selection of online art is similar to Walmart, in that they offer some items through third-party partners. Use the filters to search "Sold by" and select "Target" if you only want to buy from Target's selection.
If you liked this post, read my other post, Tips to Get Homed Decor on a Budget, for more tips.
Where do you shop for art online? Do you find it challenging or do you love the hunt? Drop a comment.