What are the best home decor stores that you need to shop? Well, if you've been following along with the blog for a while, you know how much I love home decor as well as decorating.
Finding sweet, little boutique home decor shops is rewarding. Some of the best home decor stores are not necessarily just the Big Box retailers, though you probably enjoy shopping at those types of stores as much as I do. (Thank you, HomeGoods, for being amazing!)
I'm talking about online jems that may or may not have a brick-and-mortar location. These shops offer uniquely curated finds which you may not find anywhere else.
Let's talk about some of the best home decor stores you need to know about and shop at.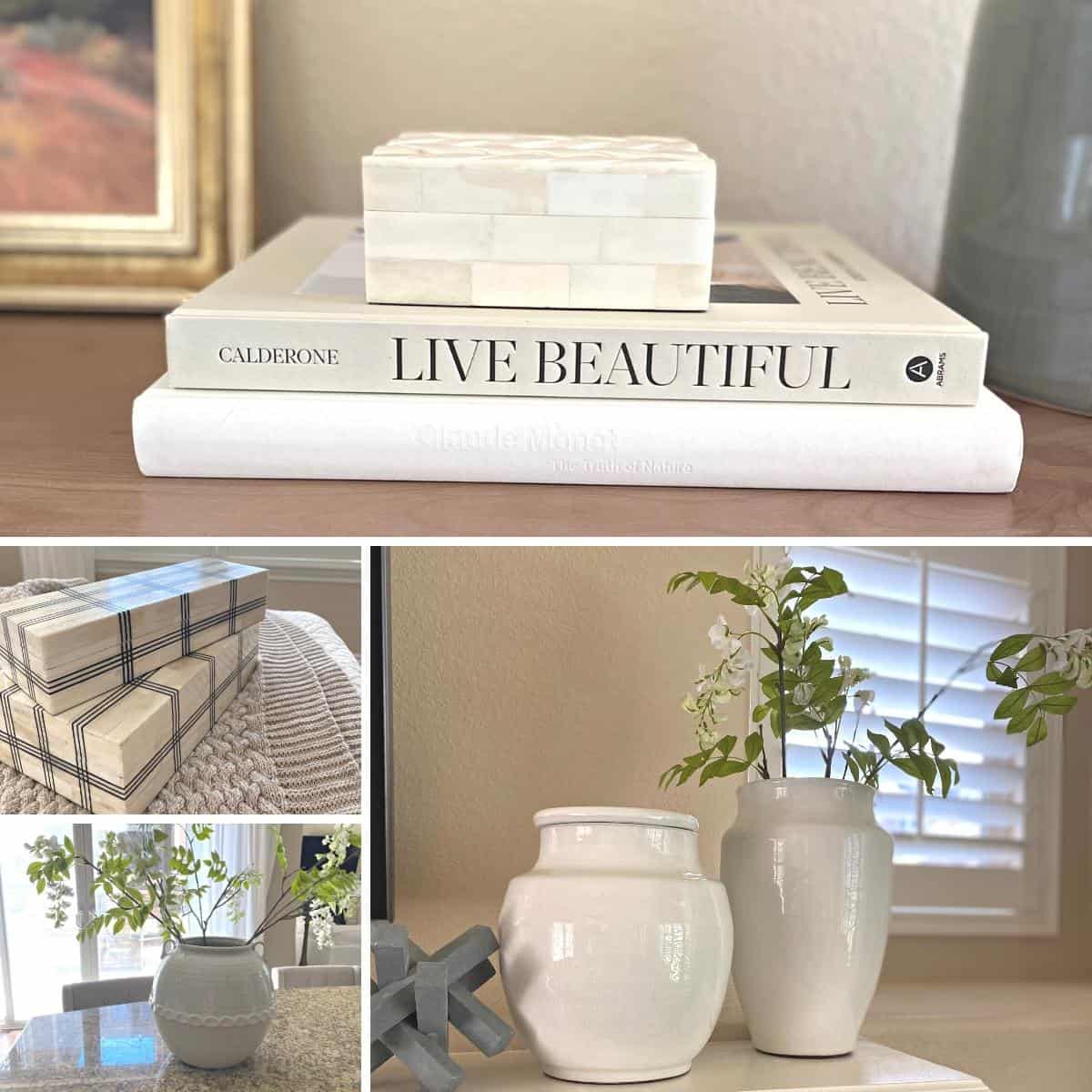 How to Find the Best Home Decor Boutique Retail Shops
You probably love HomeGoods, Target and Nordstrom home decor, but what if you want a little more unique home decor?
How to find the best home decor boutique retails shops can be as easy as checking out local stores near you. Oftentimes, these one-of-a-kind, small business home decor shops carry items you won't see in Big Box stores.
I've also talked about how to get decor on a budget before, so read that post for the inside scoop.
For instance, I bought these French antique architectural salvage finials from a local antique mall. There are very few, if any, of these exact decor pieces left in the world.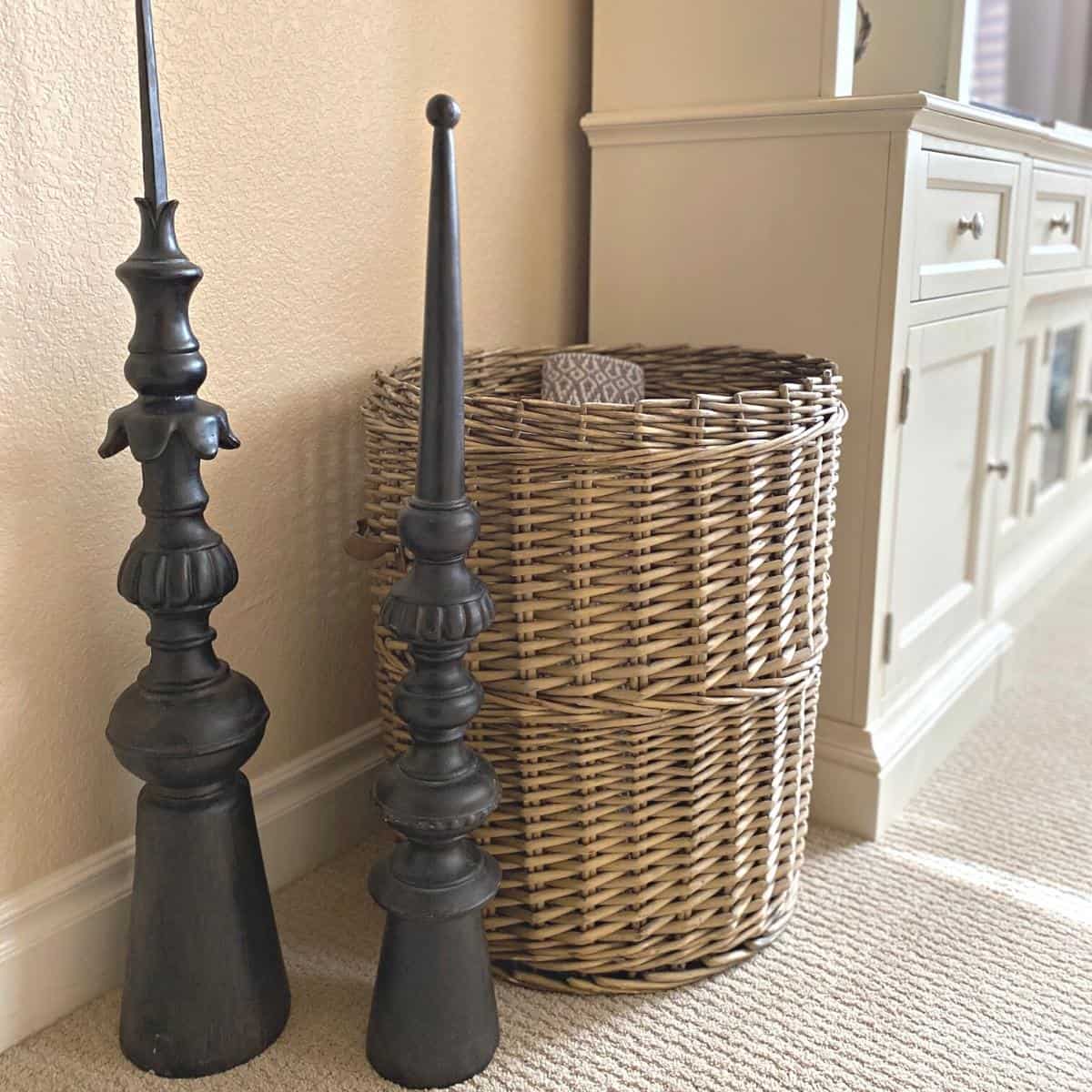 To find boutique retailers near you, I recommend Google Maps. Not only is it fun (no, just me?), but you can learn about small businesses in your area. Supporting local businesses, especially today, is vital to the economic stability across cities and states.
Sure, the T.J.Maxx family of stores provides a similar thrill of the hunt experience for unique goods, so don't rule them out. I buy many of my pretty coffee table books for styling from them.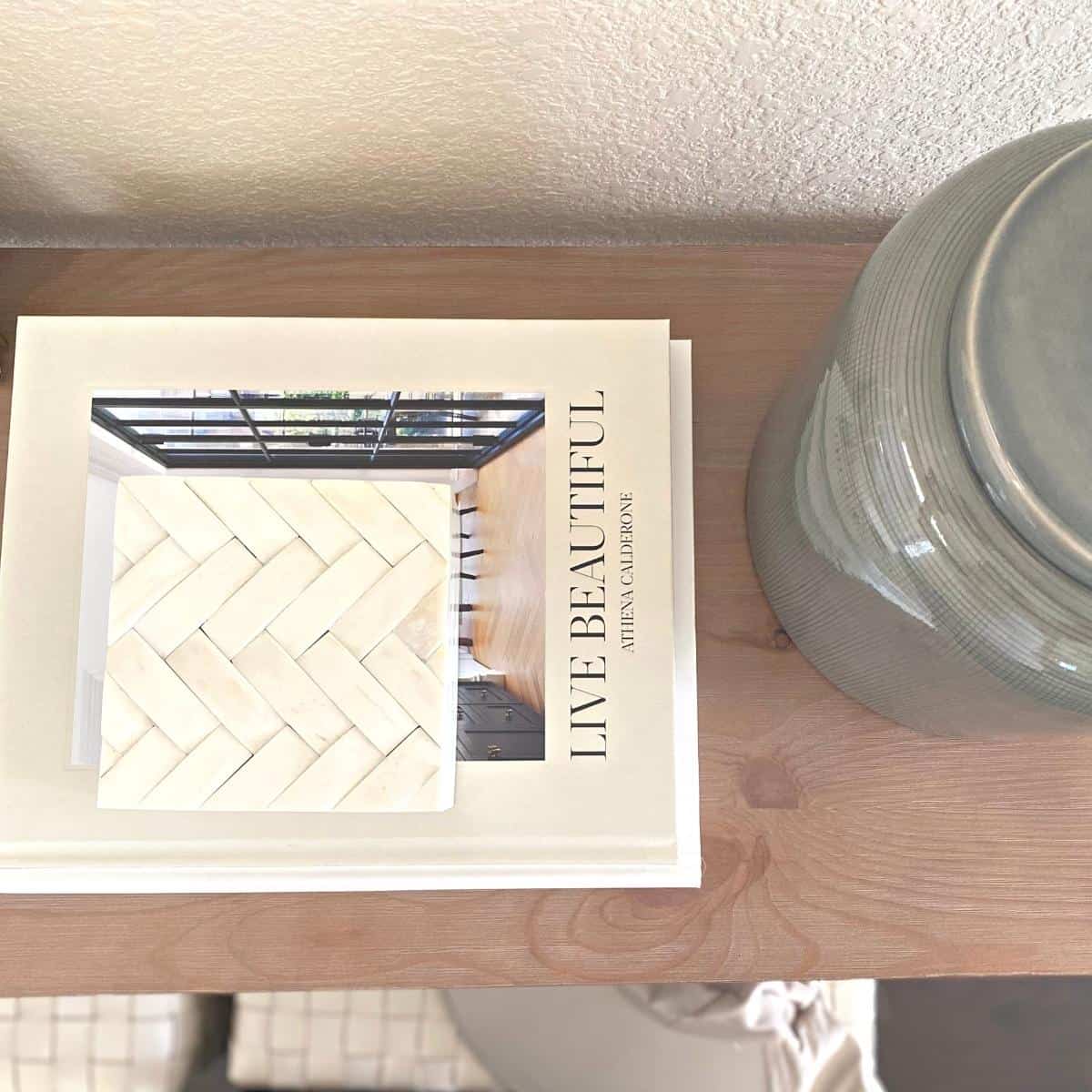 You may also take your search online. I like to use Google in Safari when searching for home decor.
Under the right circumstances, Safari will display the same or similar item in stores near you as well as from other online retailers. This functionality makes it easier to comparison shop, as the price is typically displayed immediately beneath the item.
This is one way to find unique goods as well as stores.
A List of Some of the Best Home Decor Stores
Did I mention I love shopping for home decor? Forget shoes. I'm all about a jaw-dropping white vase.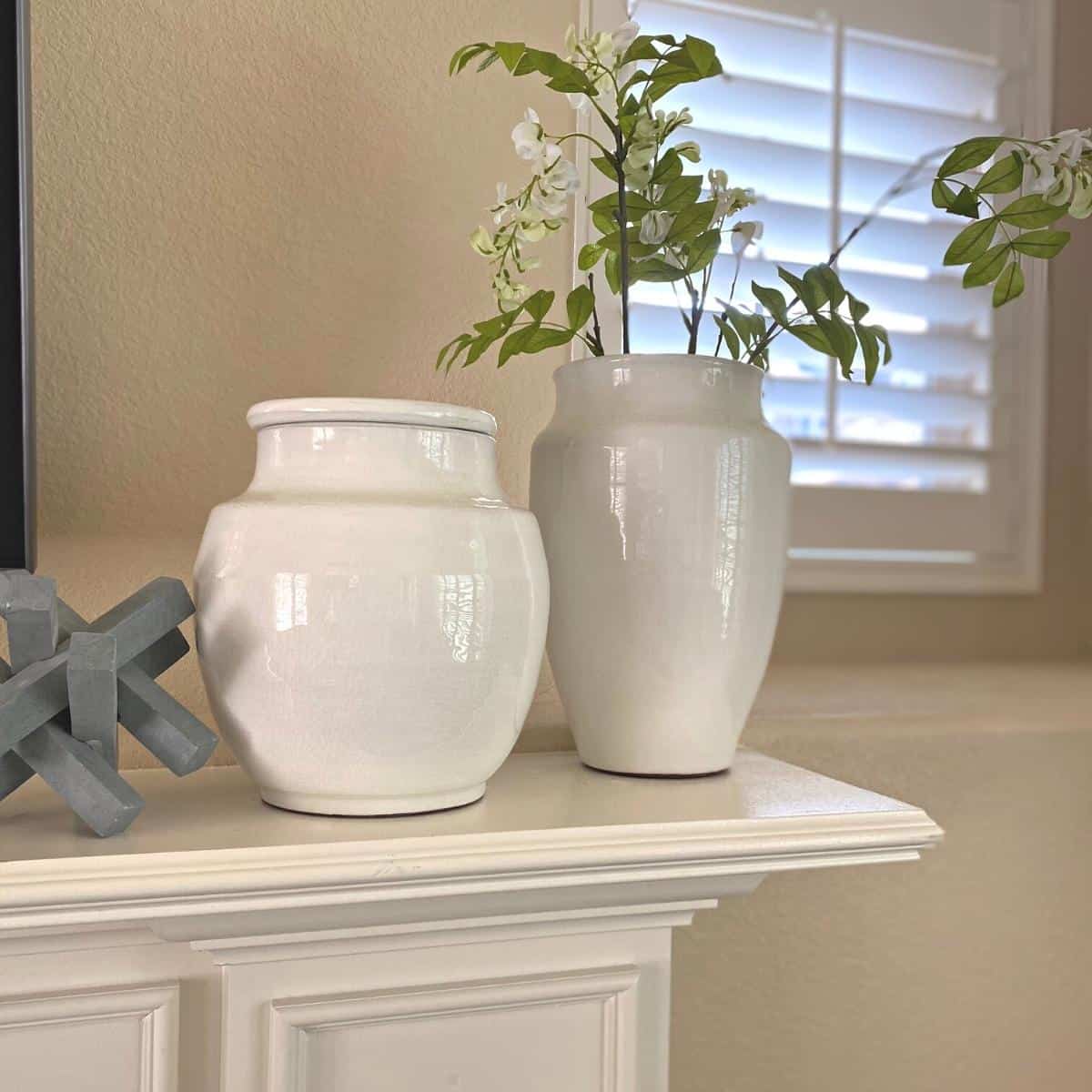 The blue soapstone object is part of the Studio McGee X Threshold Target collection, while the small white terracotta vase is from Brooke & Lou and the tall white terracotta vase jar is from McGee & Co.
What I have found are a number of super cute shops you need to know about, if you don't already. In no particular order, this is the list of some of the best home decor stores.
One day I may be lucky enough to work with some of these brands. Today, this is not a sponsored post or ad in any way. I just love sharing some of my go-to favorite shops with all of you!
Brooke & Lou
Website | Instagram | Bria Hammel Interiors | Bria Hammel Interiors Instagram
Brooke & Lou is one of the cutest purveyors of traditional, transitional—and a bit coastal— meticulously curated home decor.
The company was founded by Bria Hammel of the namesake Bria Hammel Interiors, an eponymous interior design firm out of Minneapolis, MN, as an extension of her design firm. Brooke & Lou has both an online storefront as well as a cute-as-a-button brick-and-mortar location in Edina, MN. (Did I mention I was born and raised in Minnesota?)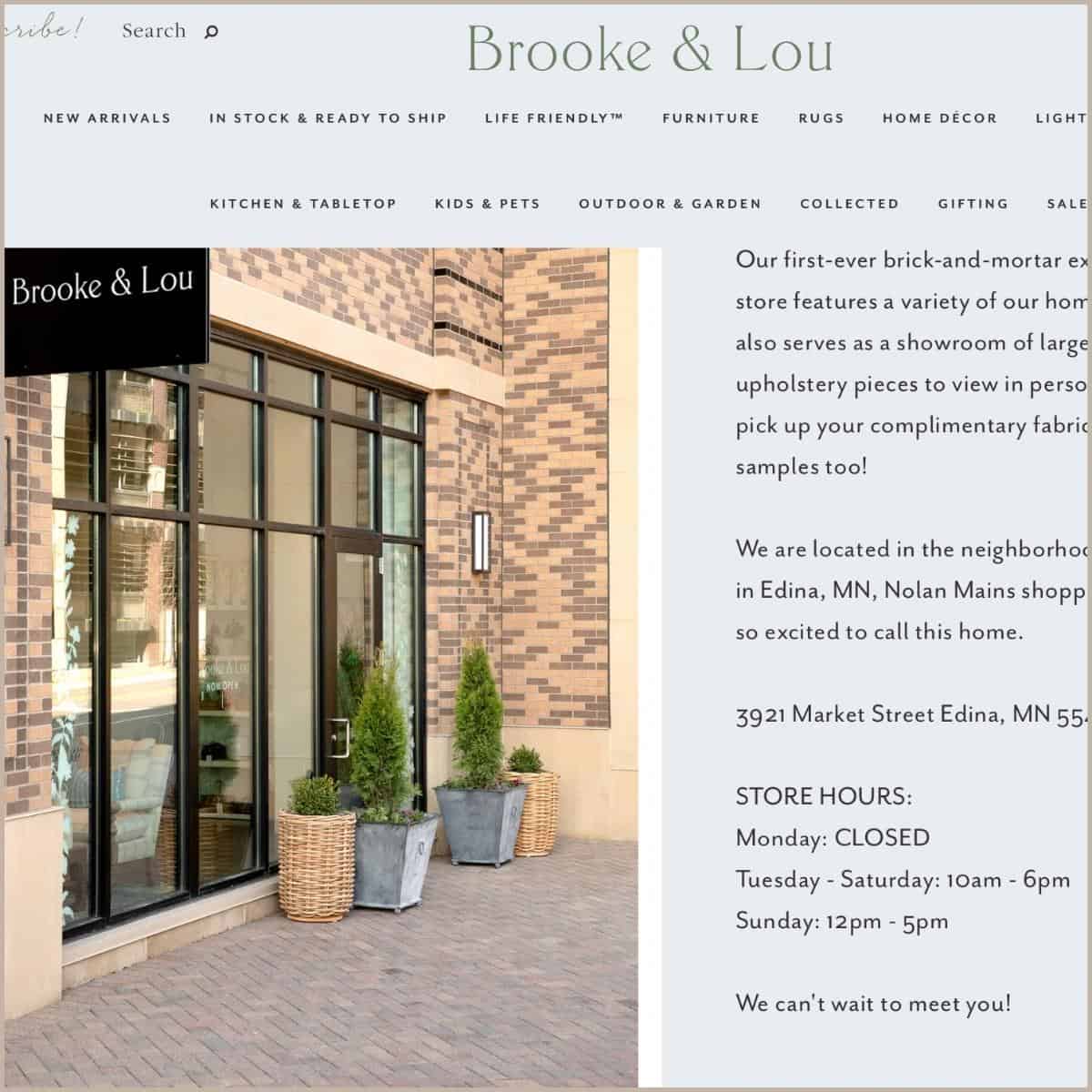 Honestly, I am dying to buy one of everything! Alas, that's not realistic. Where would I put 15 rugs?
From furniture to decorative boxes and books, Brooke & Lou mixes in "collected" or vintage finds as well. And don't even get me started on their drool-worthy lighting selection. Eventually, we will renovate our home and I have had my eye on a few lighting fixtures that I think will absolutely elevate our space.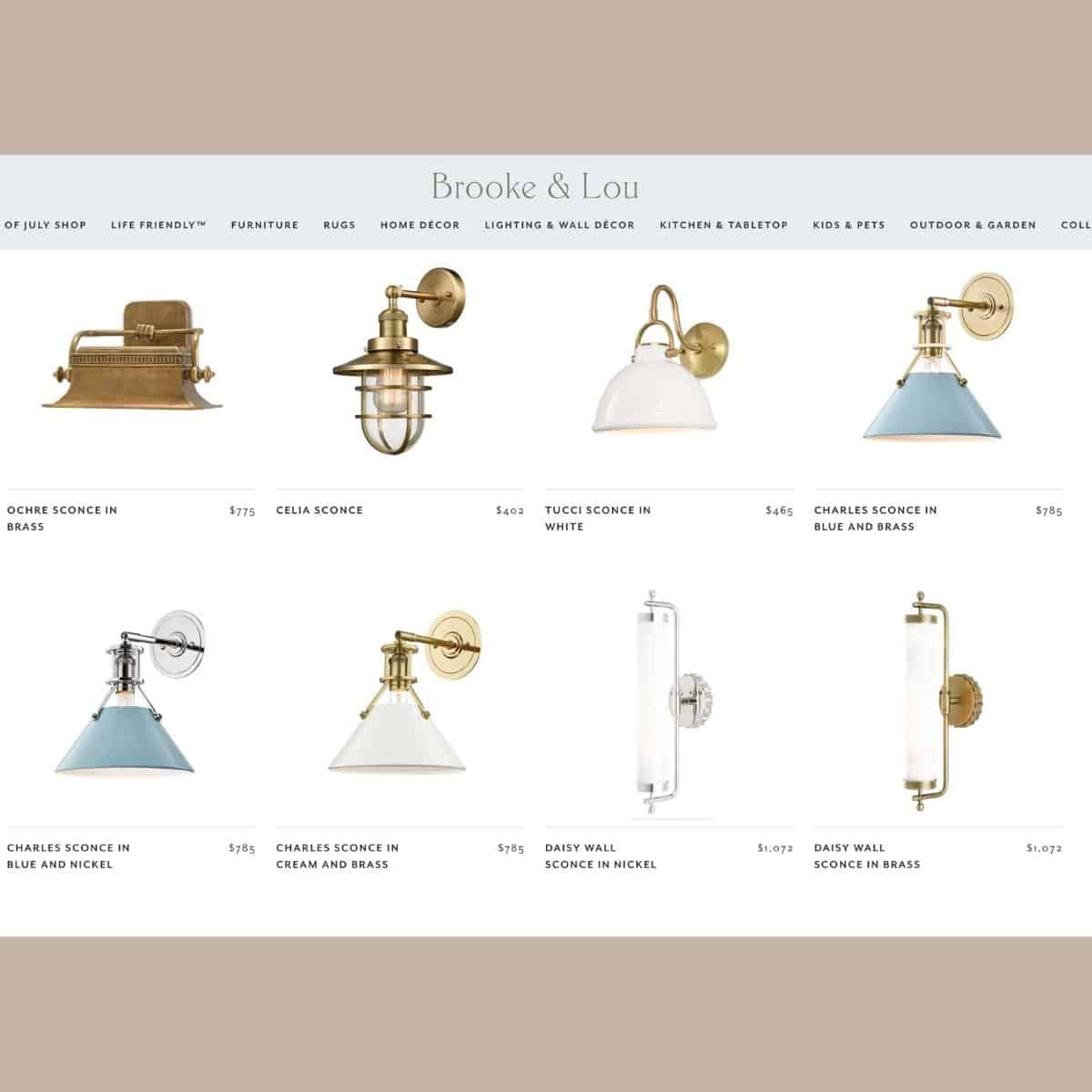 They also carry some beautiful wallpaper, some of which are made right in Minneapolis, MN. A couple of my favorites are Johnnie wallpaper in light blue plaid or the Lyla Stripe wallpaper in stone grey.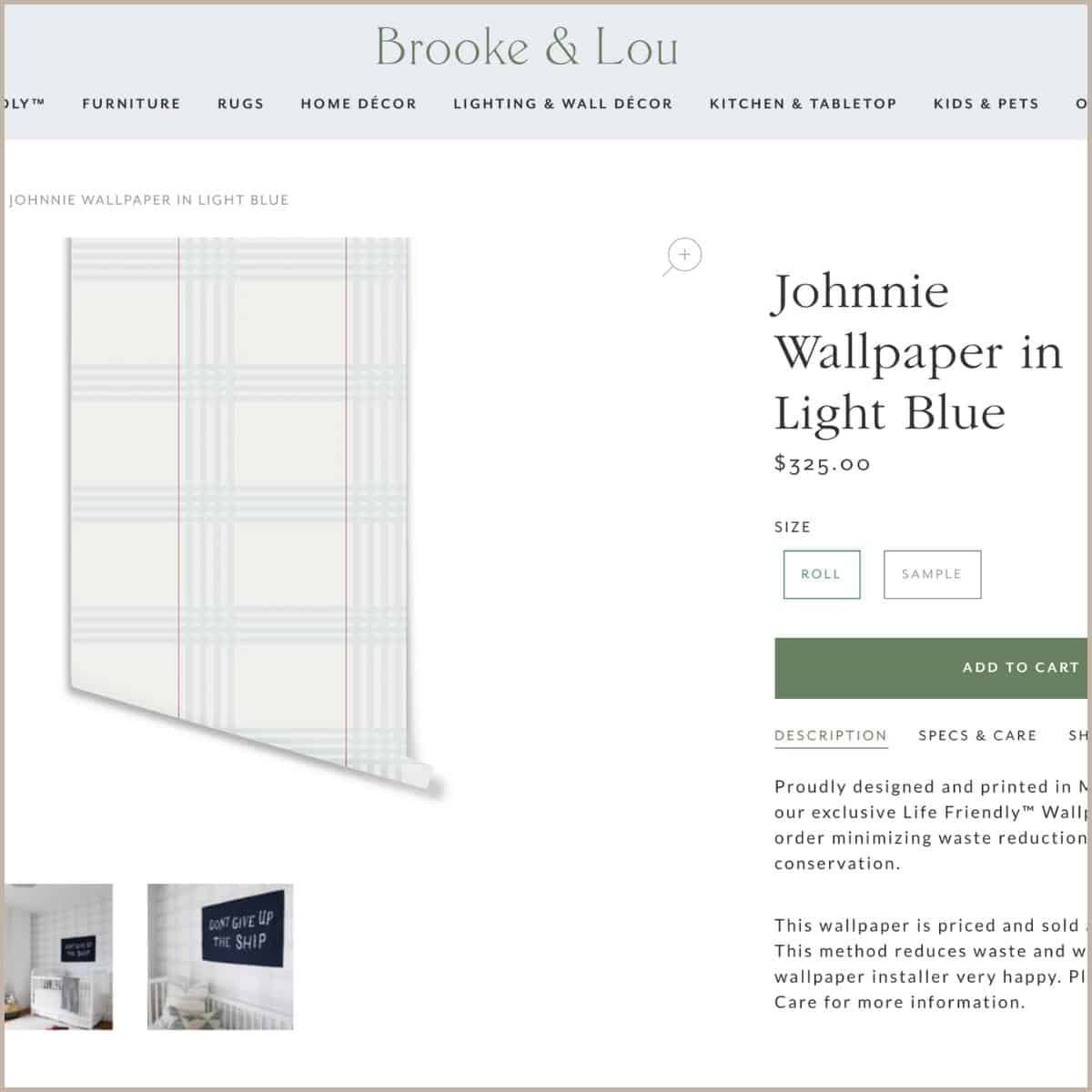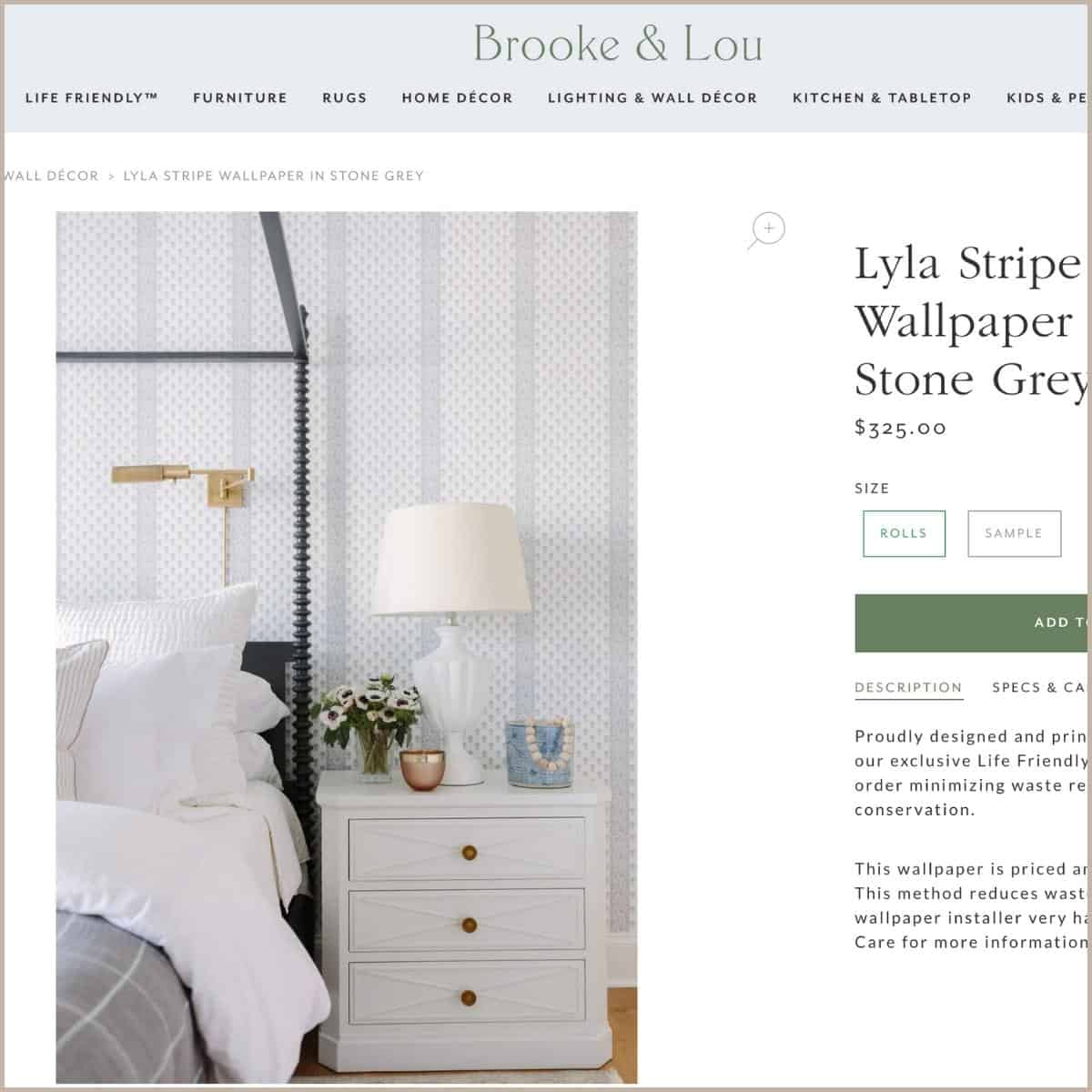 It's just so quaint looking, isn't it? I'm not sure we will use wallpaper anywhere in our home, but these are on my list to get samples of if we do.
Be sure to sign up for their emails to be the first to know about early access to sales, launches and more.
For instance, this stunning large white terracotta cachepot vase was on a massive sale at Brooke & Lou online when I bought it. Luckily, they packed this ever-so fragile item extremely well that it made it to me intact, which doesn't always happen with vases.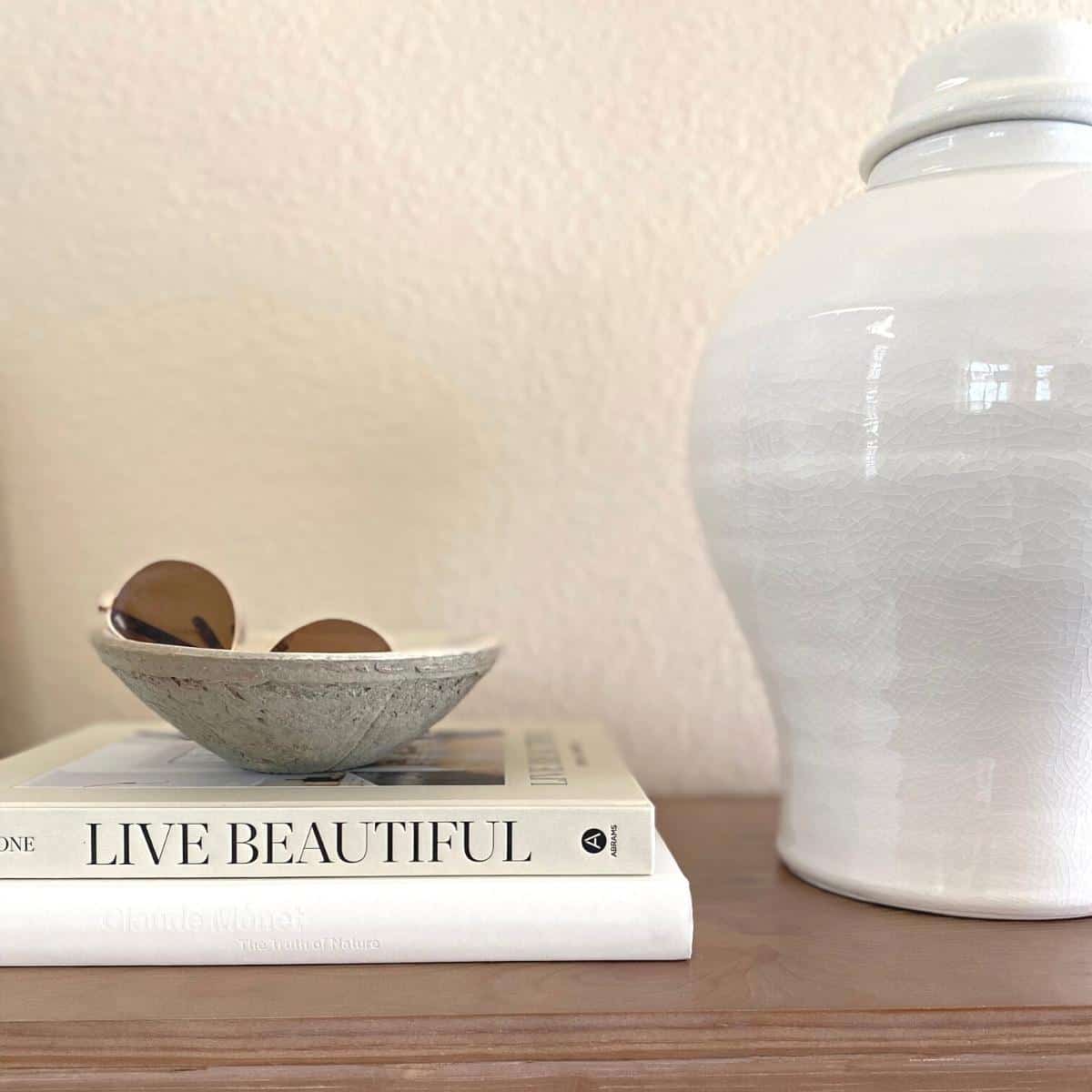 Monika Hibbs Home
Website | Tiny Home Storefront | Instagram | Founder Monika Hibbs on Instagram
Another unapologetically exceptionally cute home decor store you need to shop is Monika Hibbs Home. Having a similar aesthetic to Brooke & Lou, Monika Hibbs Home is based on a curated collection of home decor items.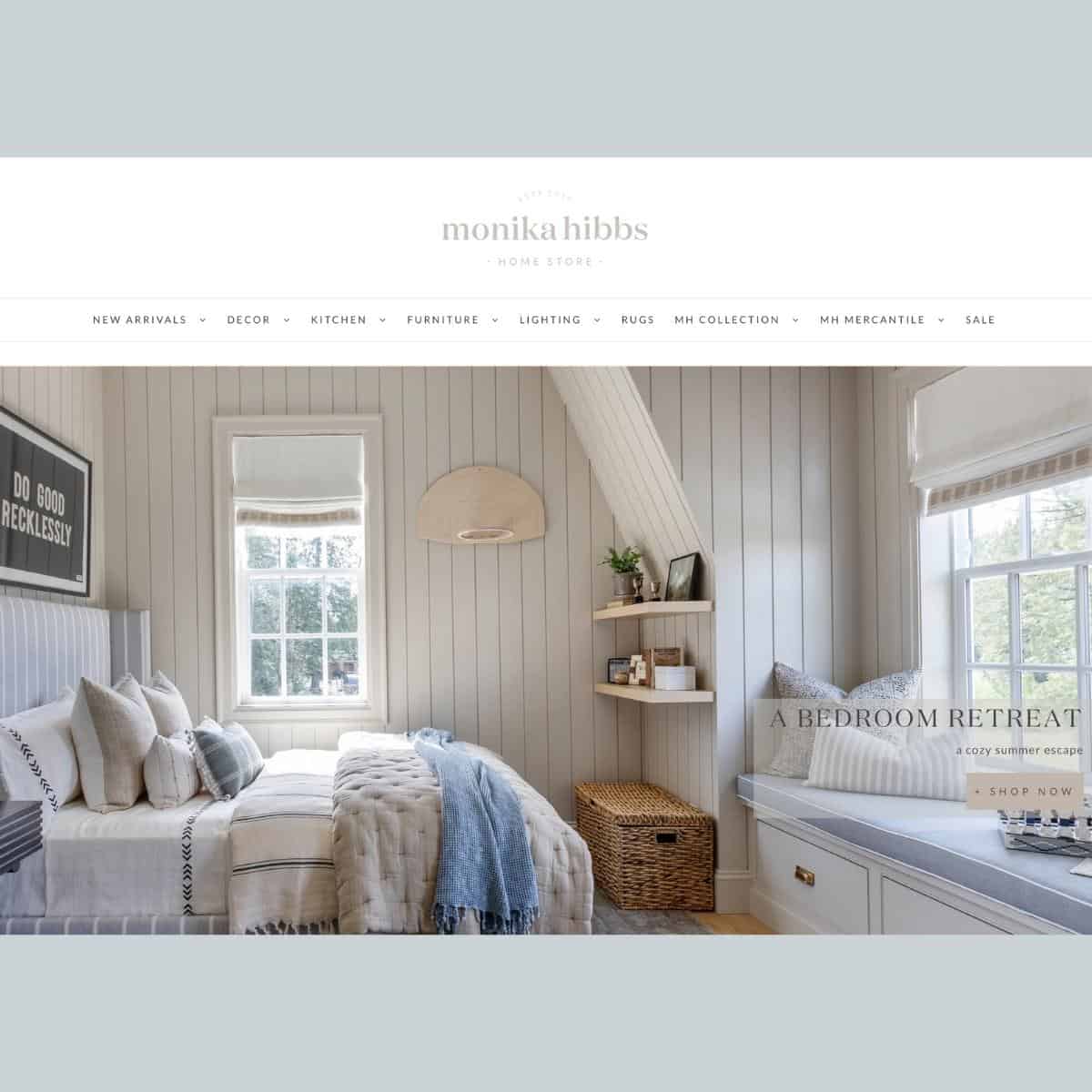 After reading founder Monika's story, it's not all that dissimilar to Bria Hammel of Brooke & Lou's story.
Monika actually began as (and I'm dying) a lifestyle blogger! She turned her business into something greater than helpful words on a screen to words on paper, with a published book, and beyond that to an online home decor shop, as well as a cute brick-and-mortar store. Basically, she's living the dream.
Have you seen pictures of her Tiny Home Store—as it's lovingly referred to—in BC, Canada? I just can't even, it's too cute!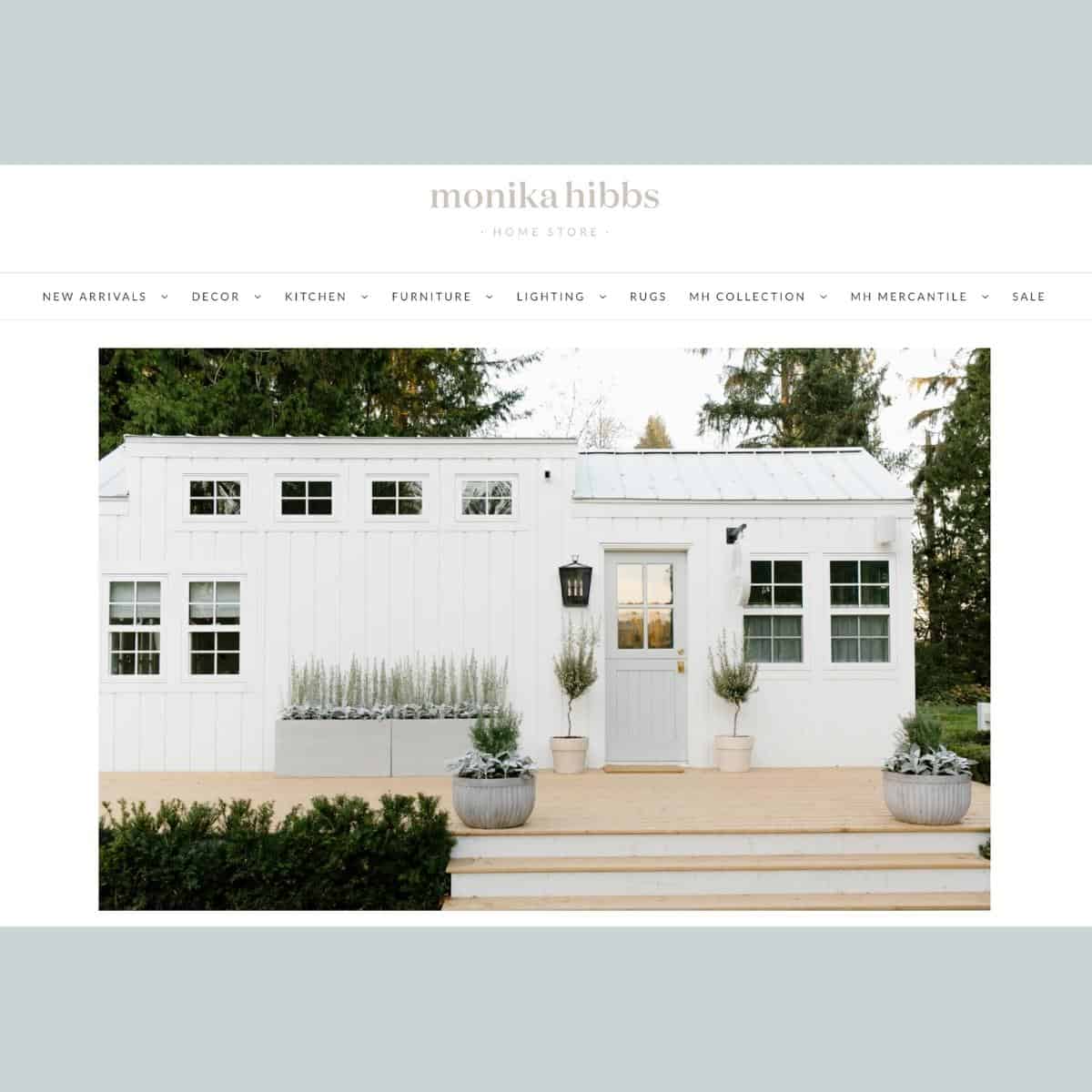 If I recall correctly, it was a photo of a white kitchen with a trio of stunning counter stools that drew me into becoming a steadfast fan of the brand. Specifically, the Cameron Stool, shown in the screenshot below.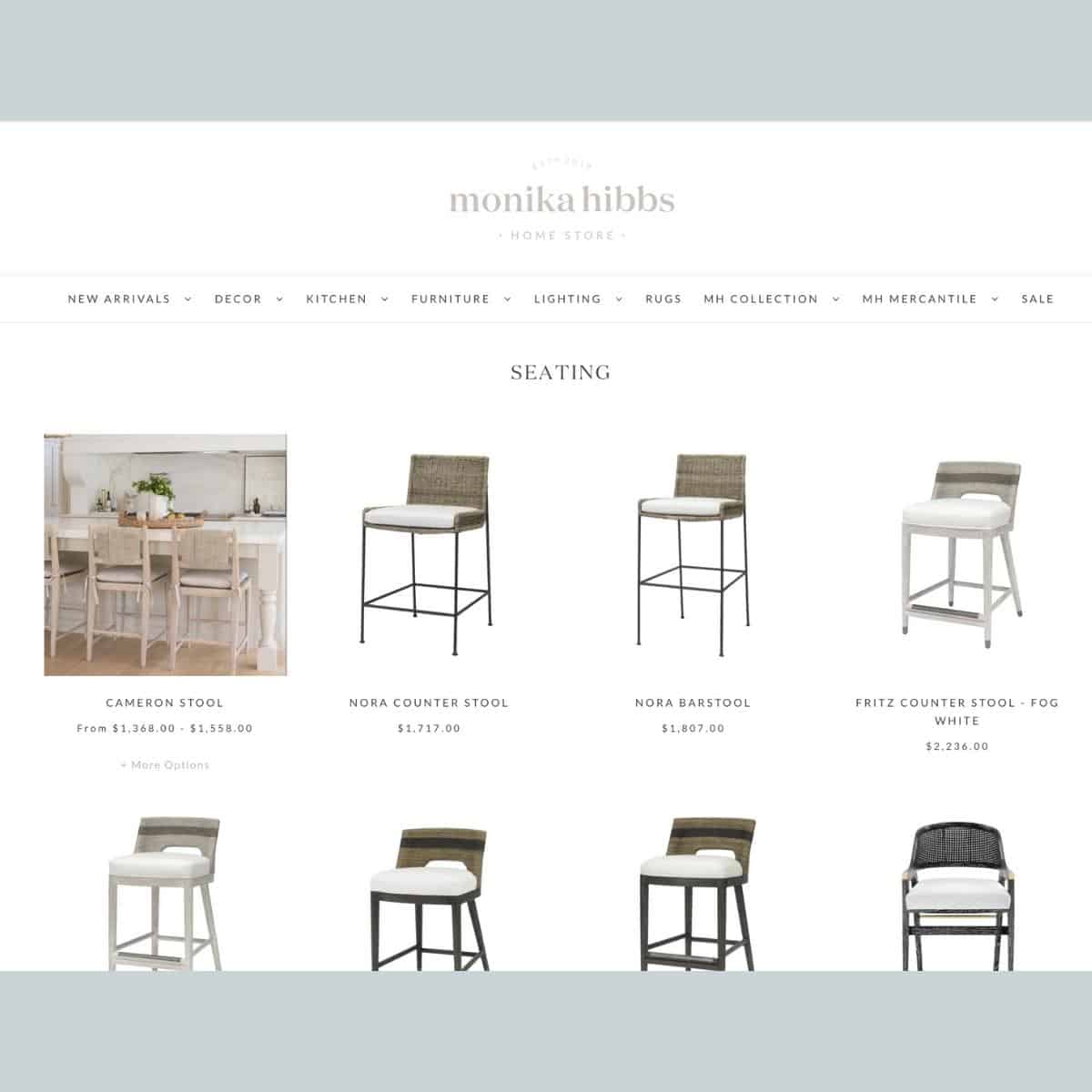 The neutral, texture-forward stool is one of my all-time favorites. I haven't decided what seating to buy when we renovate; however, this stool has been at the top of my list since that fateful day.
The Monika Hibbs Home curated kitchen collection is one of the best you will find anywhere online, including 
cutting boards,
specialty pottery,
pretty table linens,
and a delectable selection of gourmet oils, salts and syrups, round out the offerings.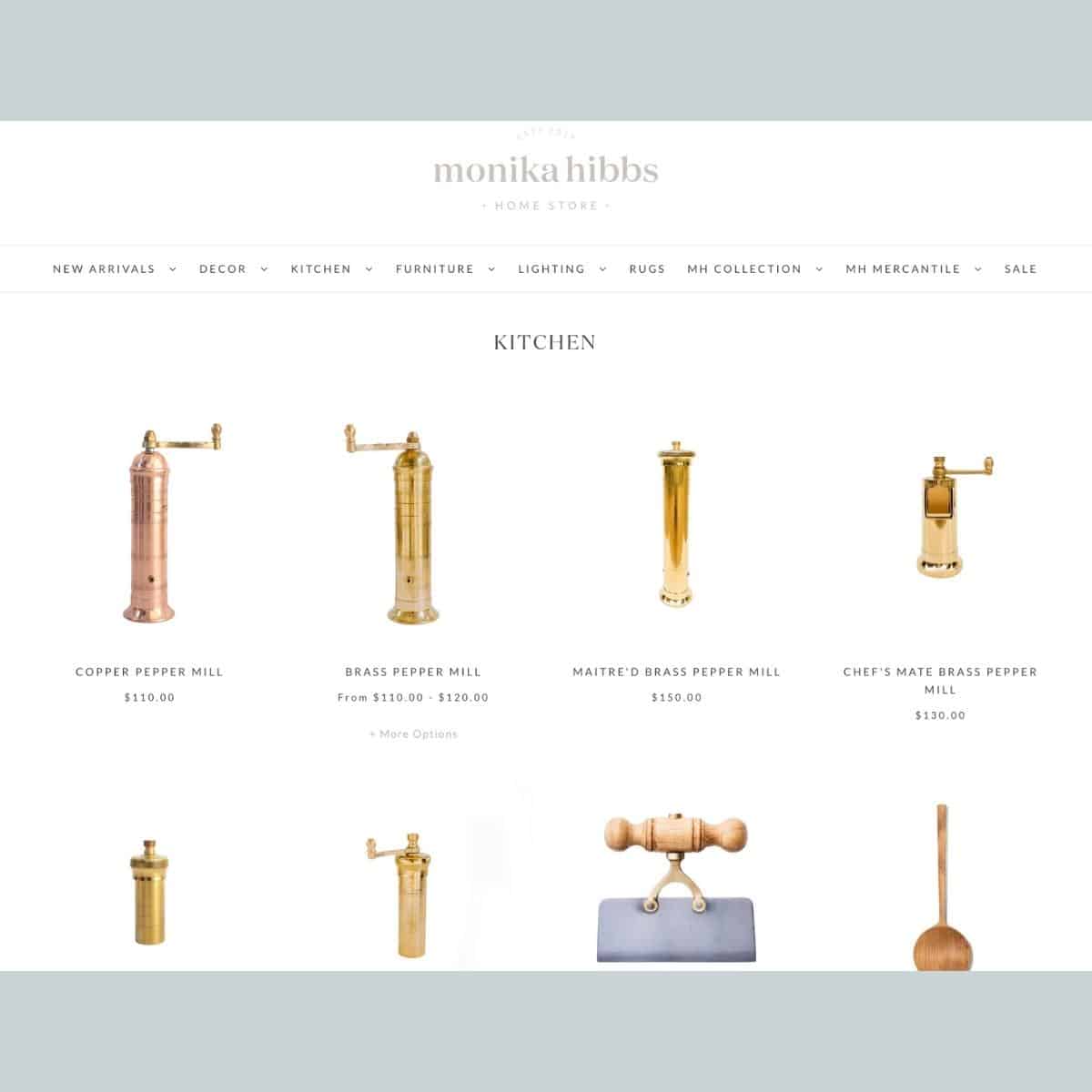 Oh the rugs! If you prefer the look of understated, muted rugs, this is the place.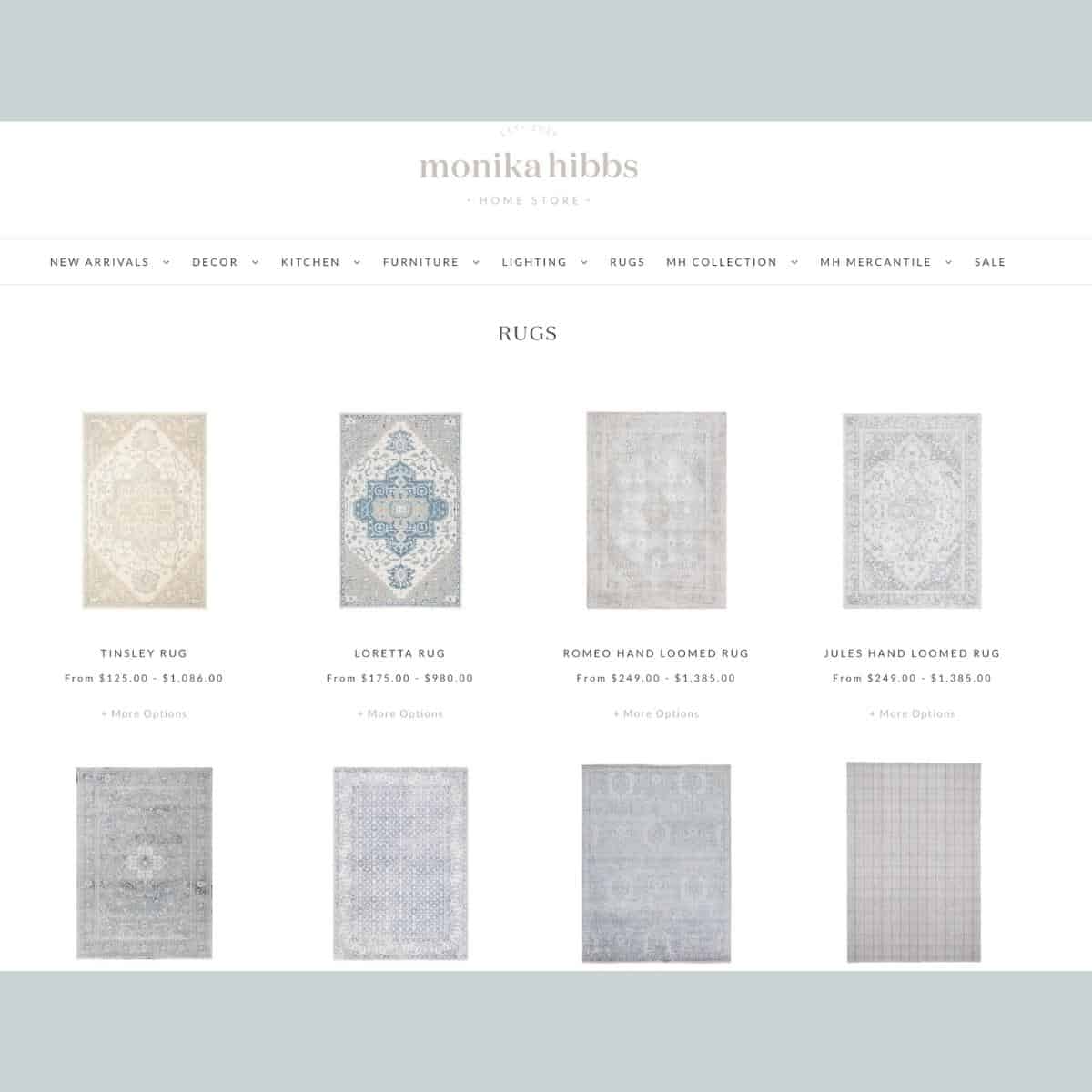 Something unique to this company is they pulled together a curated collection with Armac Martin, a nearly 100-year-old, established high-end hardware designer and manufacturer located in England. There is a very high likelihood you have seen Armac Martin's work in magazines or on television, whether you knew it at the time or not. Iconic is the best way to describe their products.
Do not forget to peruse their wallpaper options, because Summer Harvest or Gustav for days. (You'll understand when you see the patterns.)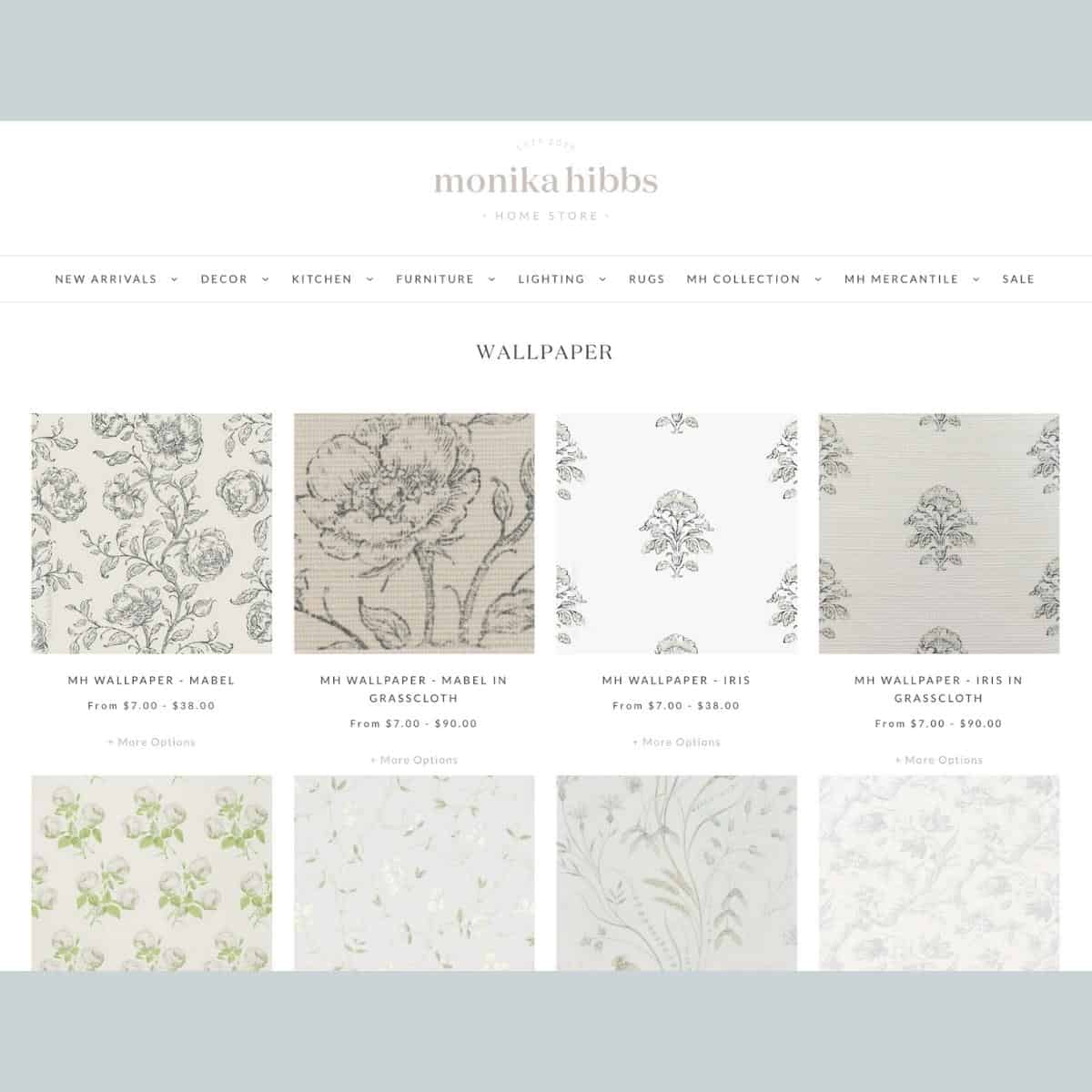 You know what I am going to say next: sign up to receive their emails for special offers. Always, always with the emails.
Nest & Nook Housewares
Rounding out the traditional-transitional best home decor stores is nest & nook housewares. Subtle blues, greys and creams ooze out of this boutique retailer based in Sydney, Australia. The company has a brick-and-mortar as well as an online storefront just waiting for you.
You have to visit their website if you are into neutral, bright, breathable interiors. What. A. Dream. *Adds one of everything to cart*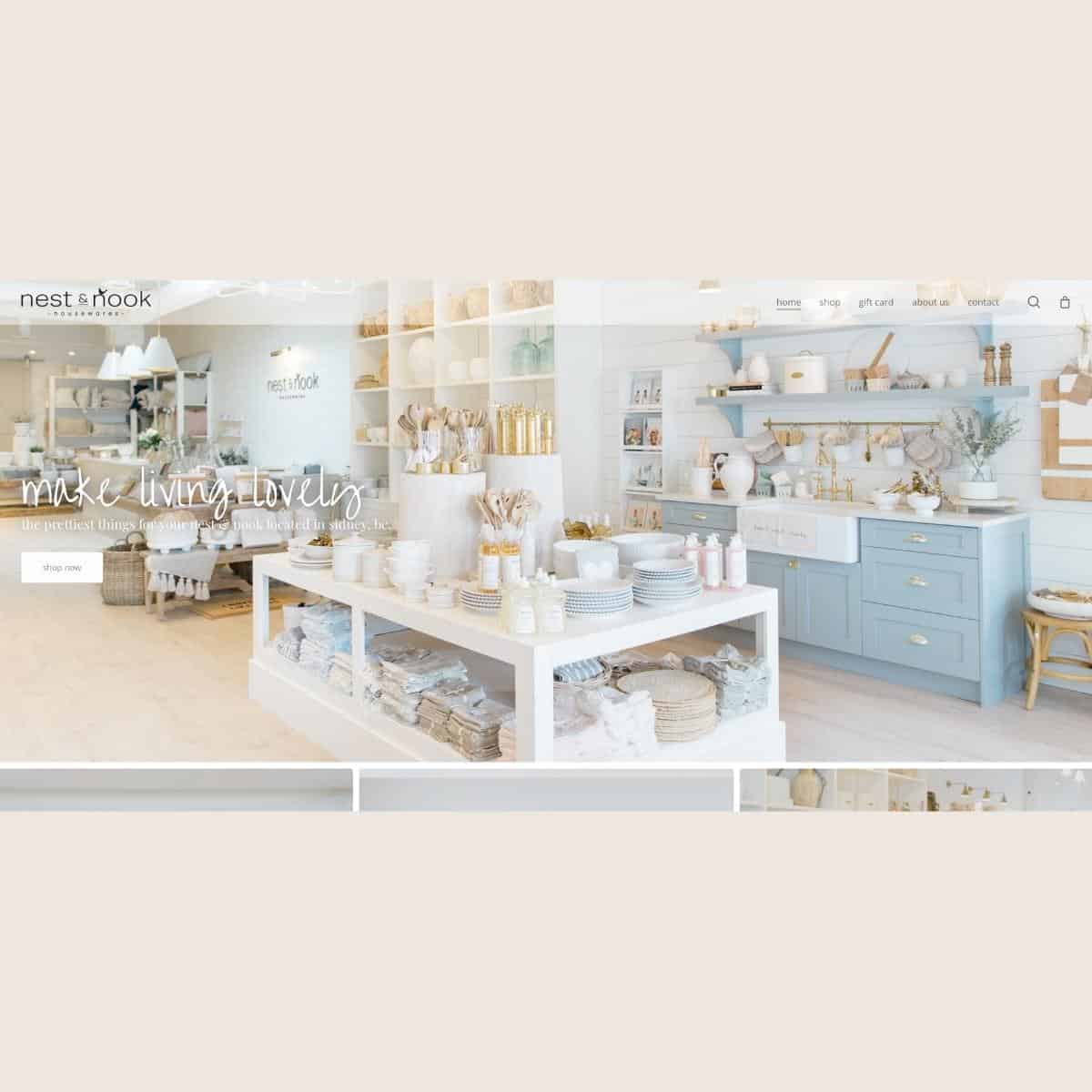 Does it make your heart flutter? Are you booking your trip to Sydney for only one day just to visit the shop in person? No? Just me?
The company's instagram mirrors the aesthetically pleasing home goods they offer: light, bright and airy.
It's the rugs nest & nook housewares carries that really drew me in. They are the absolutely most stunning, if not the best selection of any home decor store, on this list or otherwise.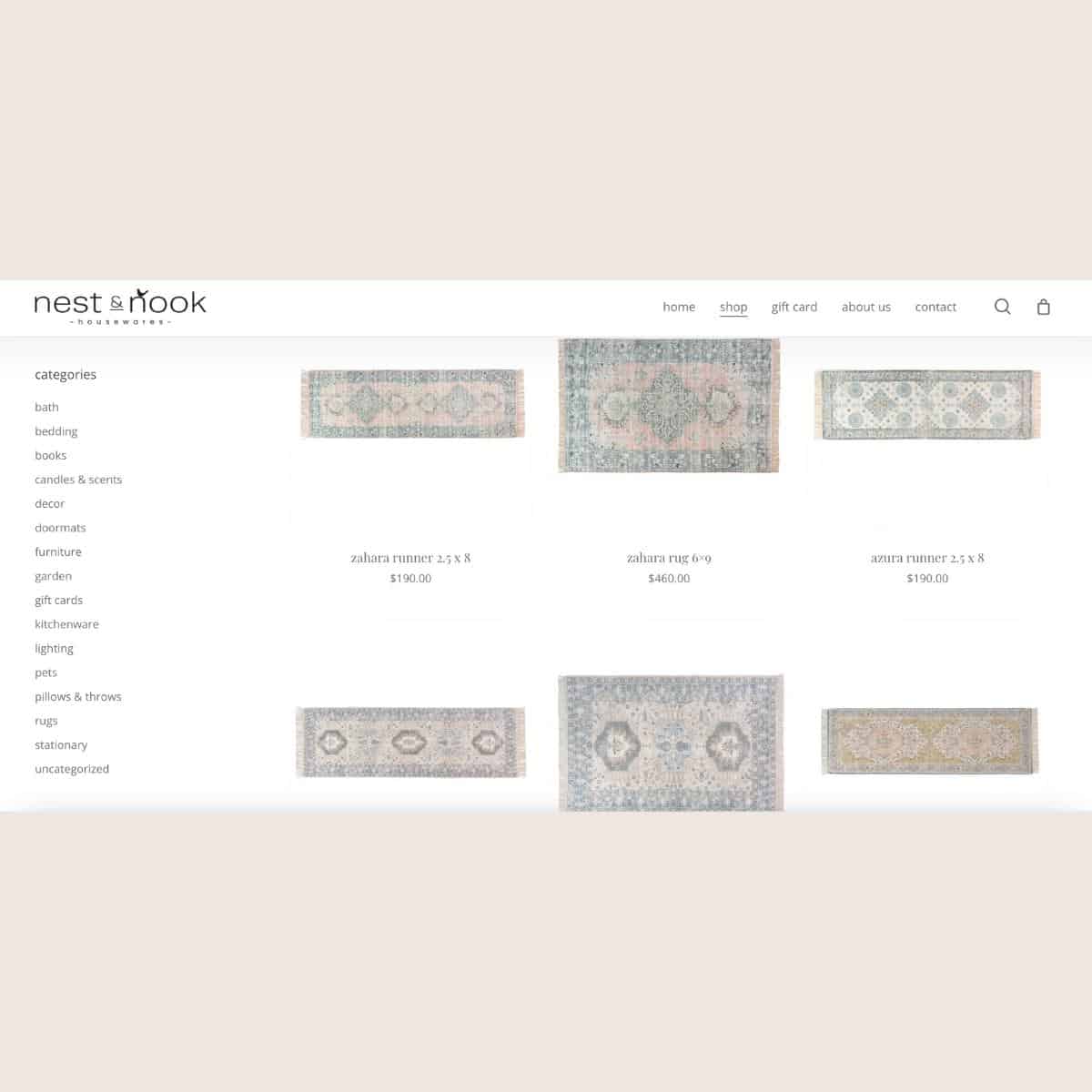 Check out the throw pillows while you're at it.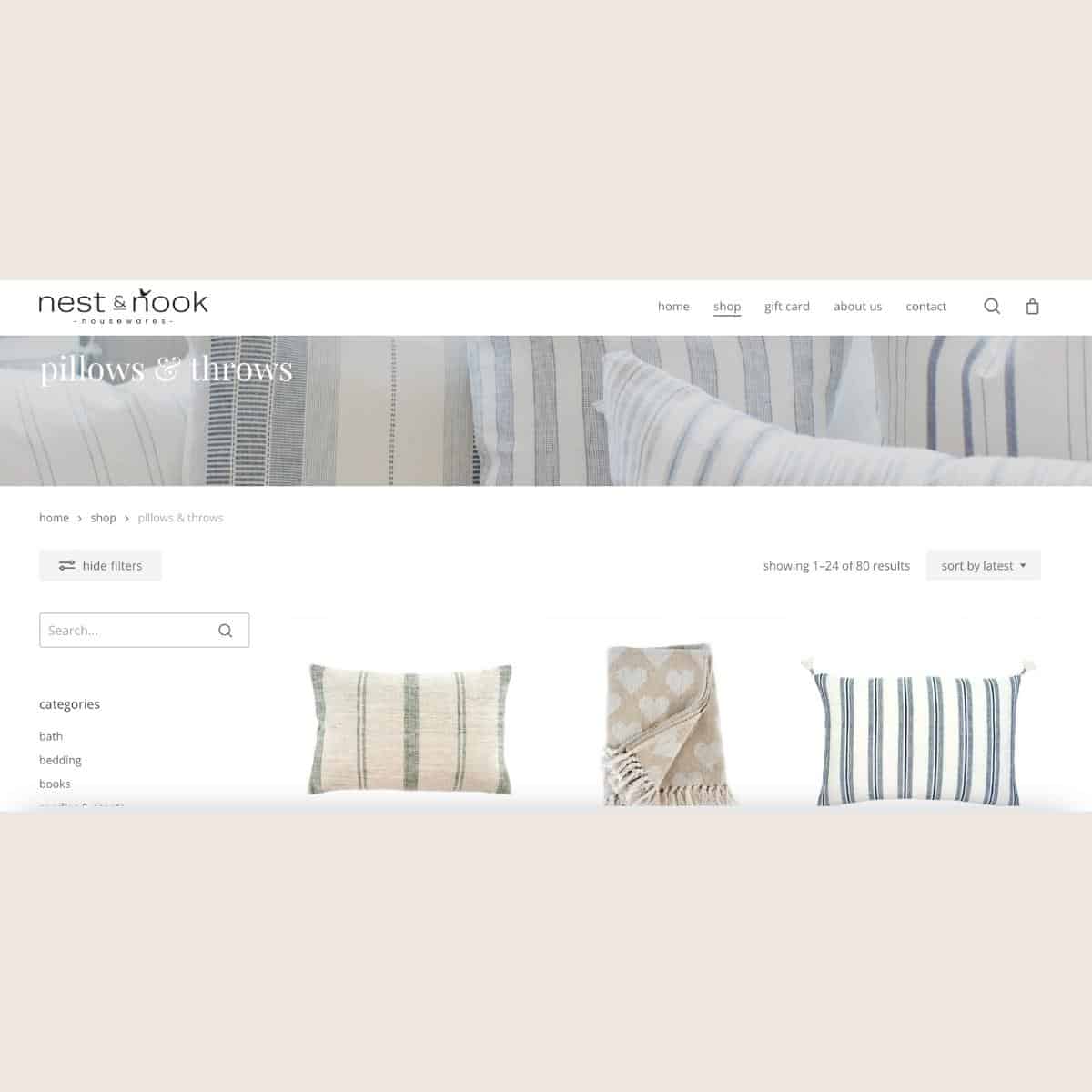 McGee & Co
Website | Instagram | Studio McGee | Studio McGee on Instagram | Dream Home Makeover
You have probably heard of McGee & Co, or at least their interior design house, Studio McGee. The brand is everywhere right now, and for good reason.
Studio McGee's approachable, timeless design aesthetic translates well across interior styles, making it easier to accomplish a design befitting differing tastes.
The Studio McGee x Threshold line at Target is probably one of if not their best sellers. Our own home has many pieces from the eponymous line.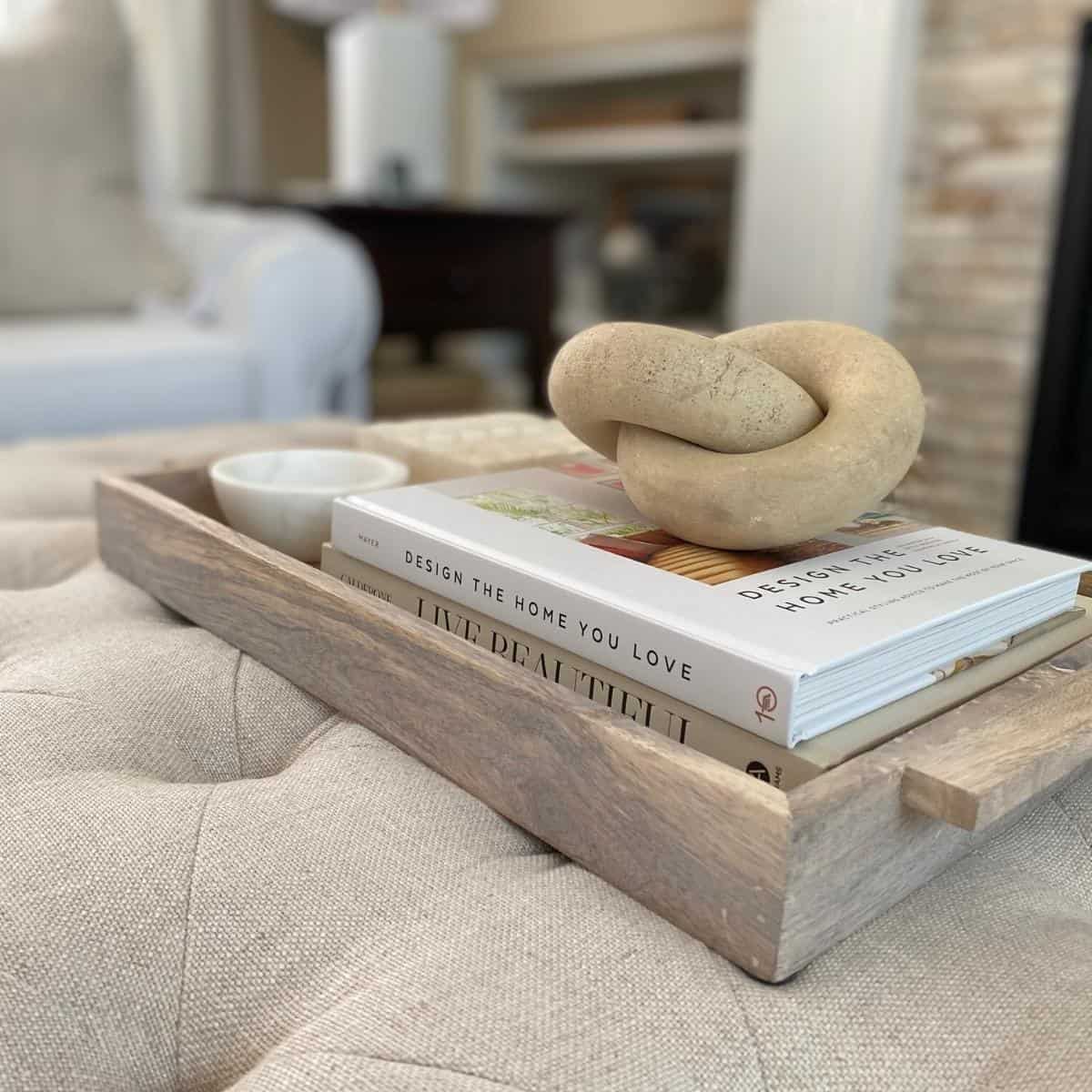 Shea and Sid McGee have taken over social media feeds as well as home renovation shows. If you have not watched Dream Home Makeover on Netflix you are missing out. (Some of us have watched the series four times now.)
Notably organically natural in aesthetic, McGee & Co, like others on this list, curates a honed selection of home decor goods.
They have one of the best selections of large vases. I have purchased two stunning vases and I'm absolutely in love with them. The large creamy white stoneware vase below is one of their best sellers.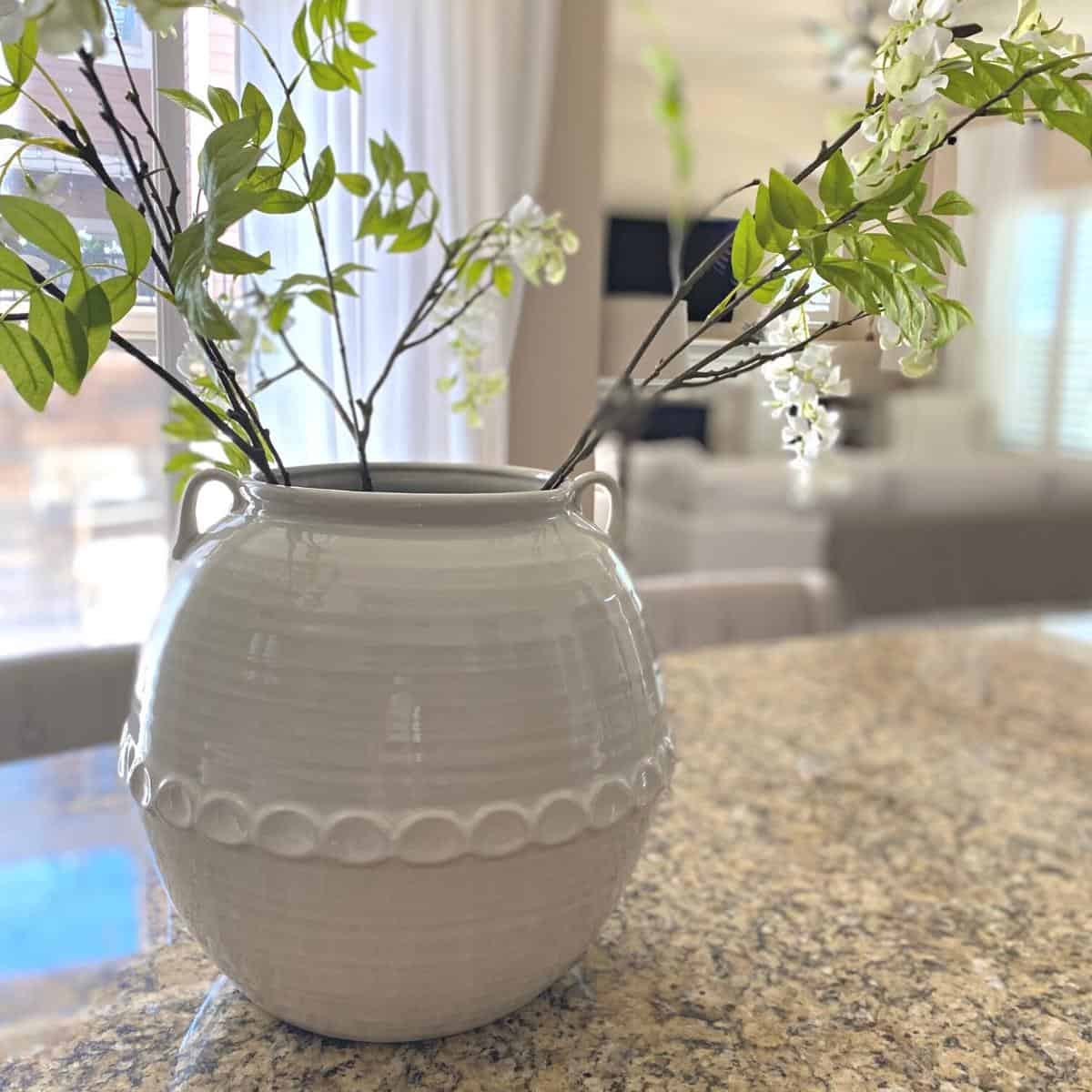 I had these decorative plaid bone boxes on my wish list for a very, very long time. When they went on a great sale, I couldn't pass them up.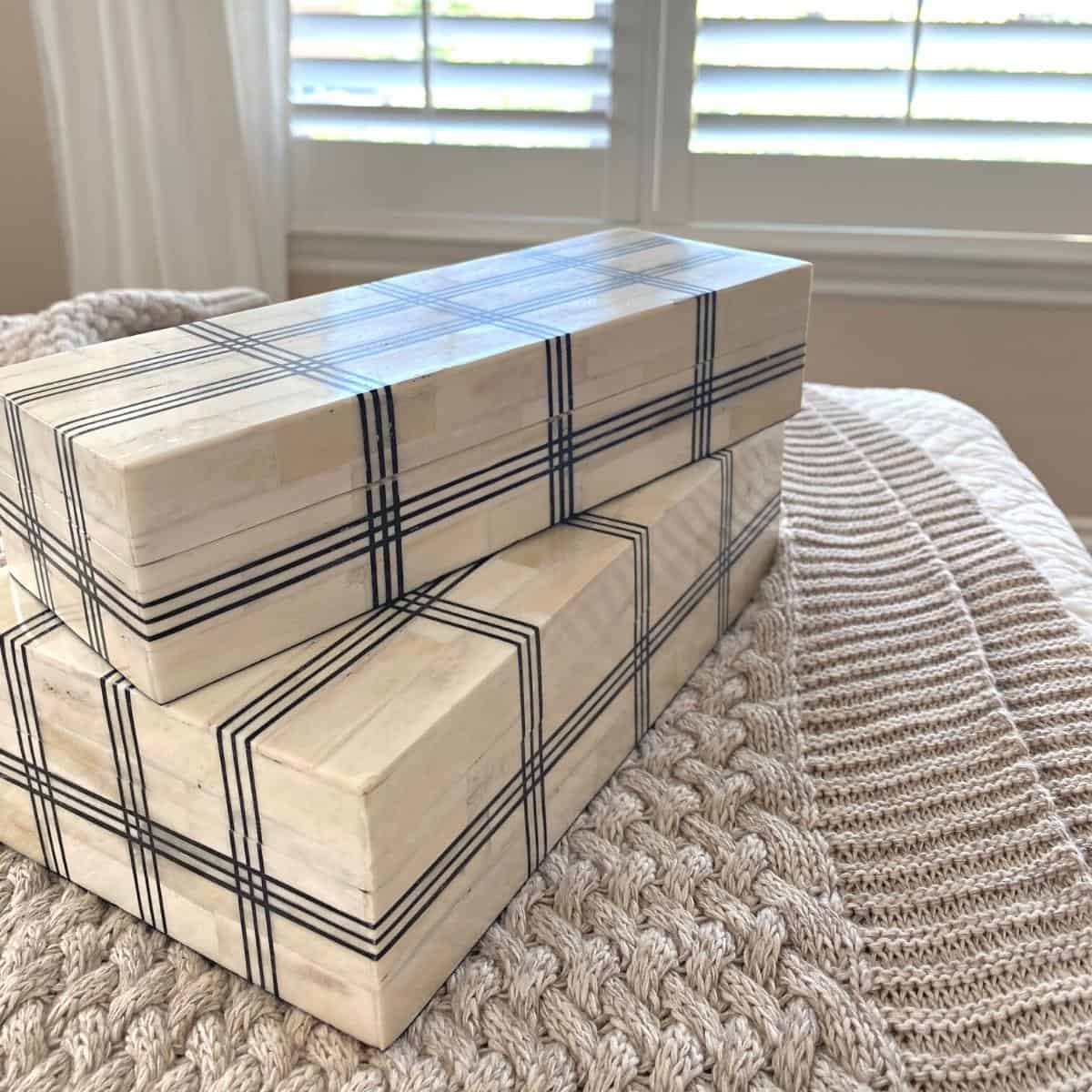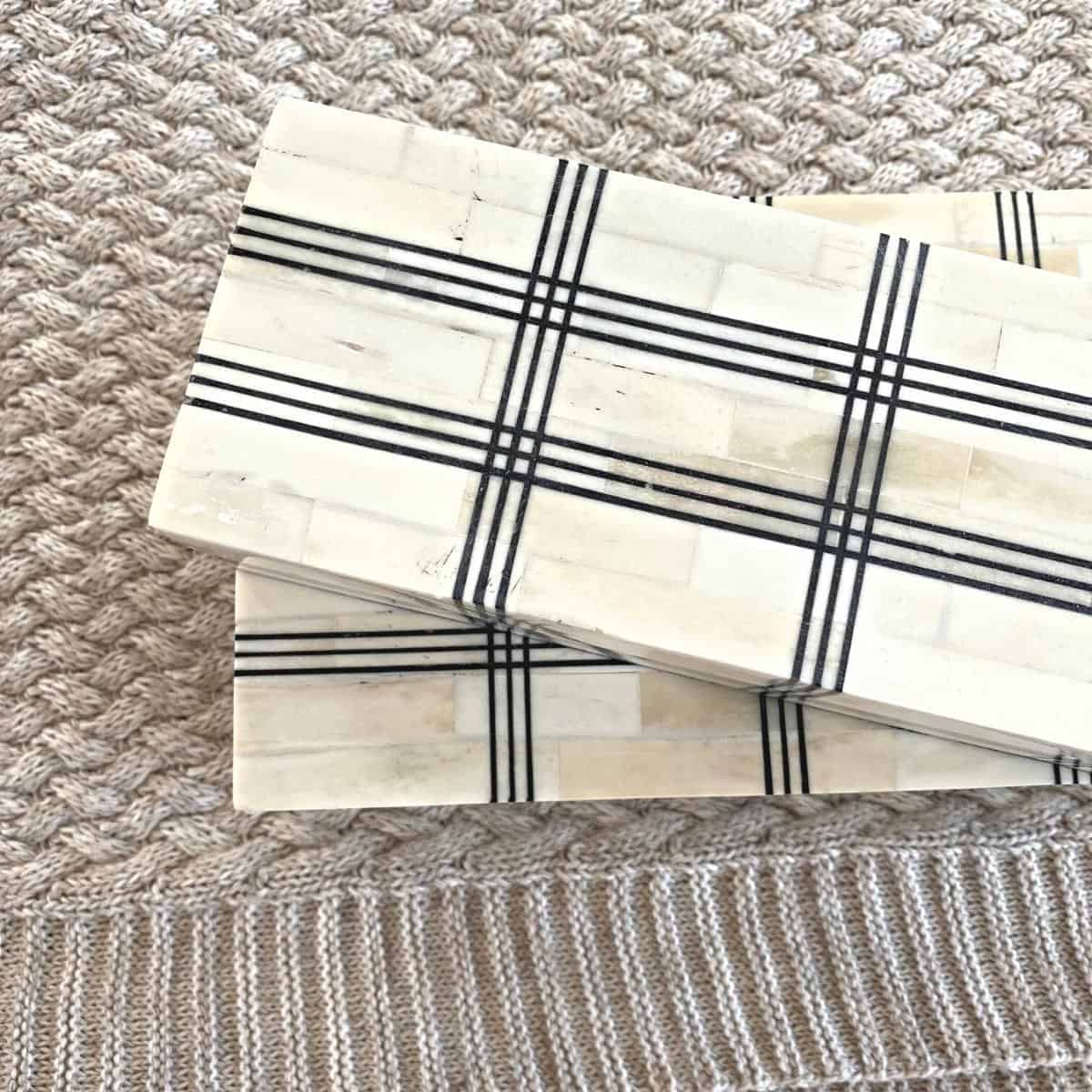 While I have not received a notice since I've been a subscriber, McGee & Co used to routinely hold a warehouse sale at their Utah location. One day, post-pandemic, I am hoping they bring this event back.
Sign up for their emails to be the first to hear about the much-loved warehouse sale and other events, launches and more.
CharlesTed Interiors
CharlesTed Interiors is a well-known design house out of cute-as-a-button Shropshire, England, UK.
Dotted with quintessential English countryside villages, historic castles and crystal clear waterways, Shropshire looks like it would provide a beautiful respite for the weary. The official tourism website of Shropshire can tell you more about the area.
CharlesTed Interiors story was not known to me before I found this little gem on Instagram. After seeing this, I was hooked. The duo founder's story is super cute, especially how they came about naming the company. It's worth the three-minute read on their About page.
As per usual, I was looking for large white vases when I came across this shop. It was this vase.
I mean, is it one of the most beautiful vases you've ever seen? Substantial is an understatement, and reasonably priced.
No, I have not bought it yet, because I'm trying to temper my vase obsession collection. However, there is no doubt in my mind that it will be mine by years' end.
The duo designer founders have a lovely assortment of crockery and serveware, with everything from salt & pepper mills to marble pedestal bowls.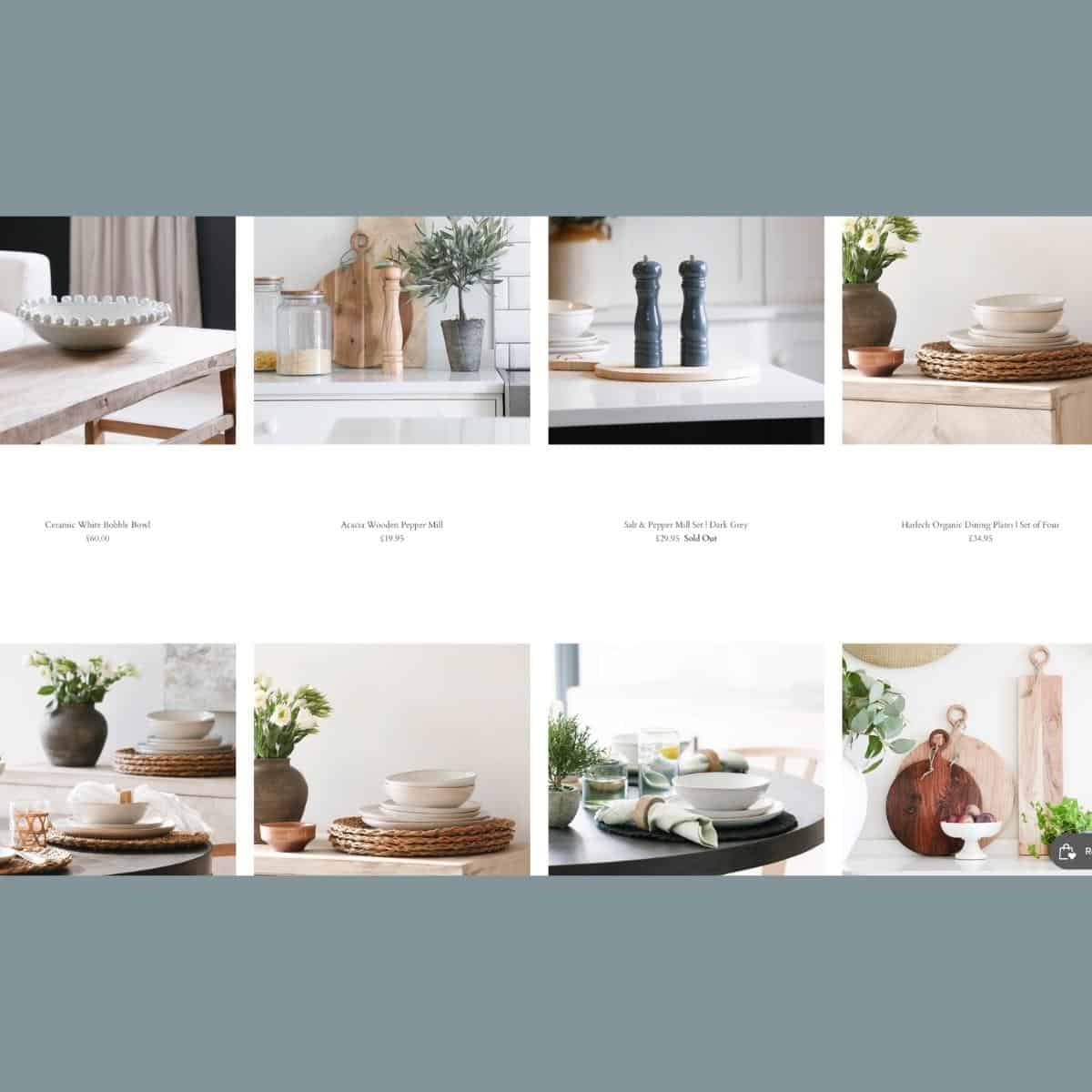 Of course, if lighting is your thing, you must check out their offerings. They appear to offer some lighting fixtures you may not be able to find stateside. I especially love their chunky table lamps.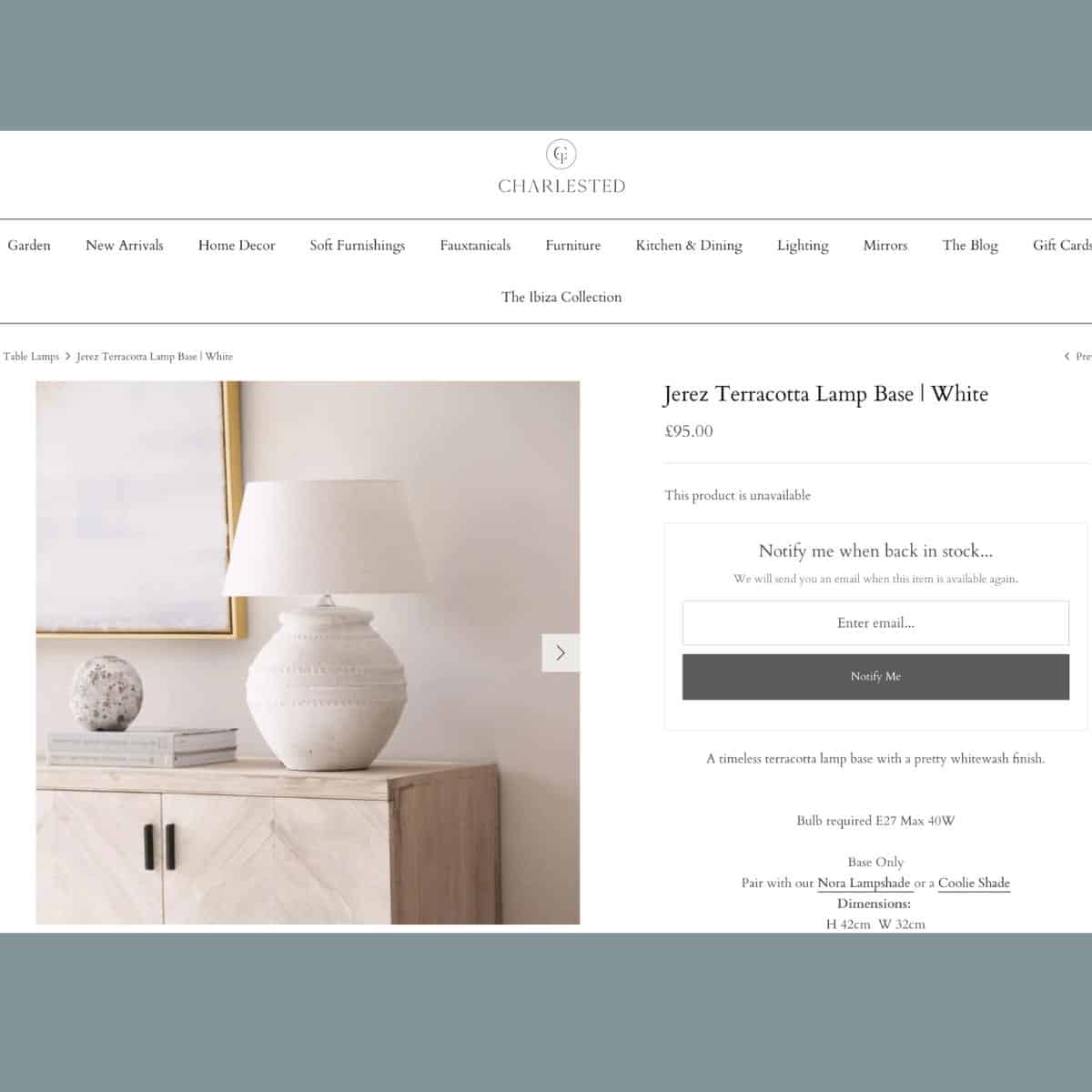 The CharlesTed style is what I think is a bit Danish inspired superbly executed mix of old and new. A fresh, inviting feel is how I would describe spaces designed by the studio.
Sadly, furniture and mirrors do not ship to the U.S. yet, but maybe one day.
Follow this company on Instagram, sign up for their newsletter and read their blog to stay in the know.
Since I could not make this blog go on forever, these are five of the best home decor boutique home decor stores you need to check out. With an ever-changing curated selection of home decor goods, you are bound to find unique, timeless, high-quality items for many different spaces in your home.
Where do you find home decor? Leave a comment!