Gift giving is almost an artform. Whether you're buying for a friend or family member, the best kitchen gift ideas may have you buying items from unexpected places. Some of the better gifts I've given to others, or even received myself, have been found locally or in little corners of the web.
If you're searching for kitchen gifts for cooks—home cook or chef—you've landed in the right place. From cookware to bakeware and kitchen gadgets you didn't know you needed, you are bound to find a gift idea for the kitchen.
This list of kitchen gift ideas has been curated across timeless kitchen items, to wish list kitchen items many home cooks would love to have and a few gift ideas for people who like to cook that may never have crossed your mind.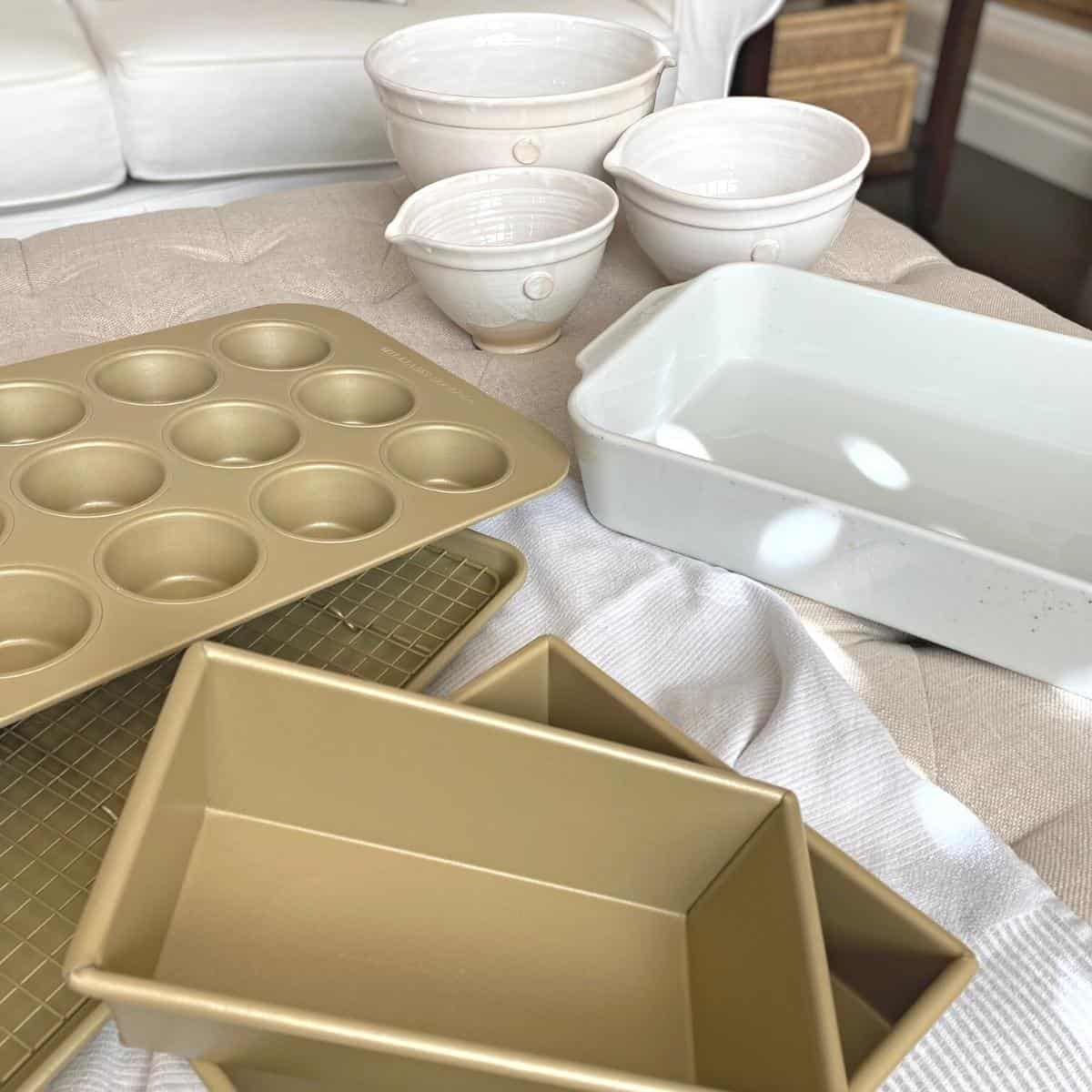 Kitchen Cookware and Serveware Gift Ideas
When it comes to cookware and serveware, being particular about materials as well as source is perfectly reasonable. If you are anything like me, you want to buy it once and not worry about having to replace something for a very long time, if ever.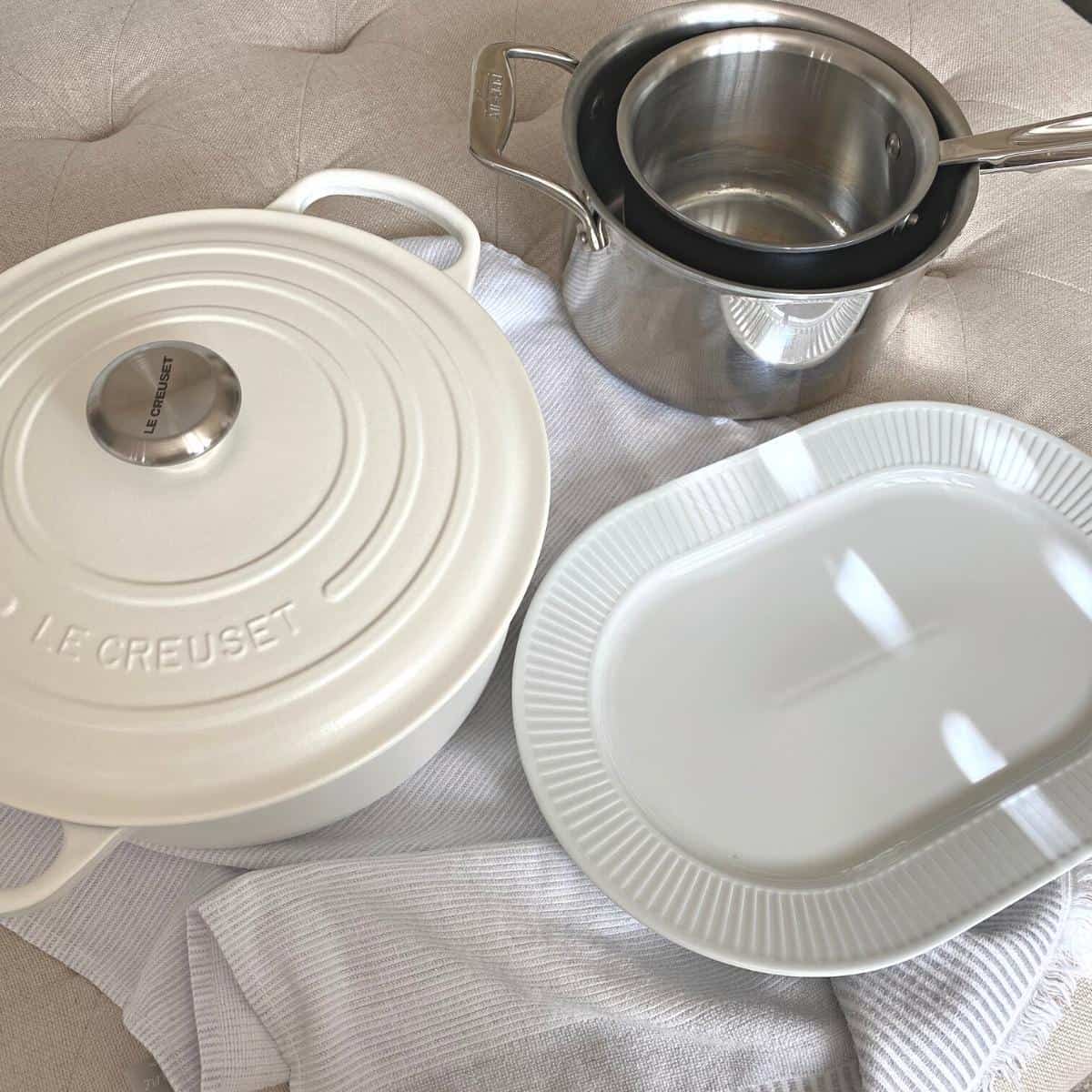 It should come as no surprise then that kitchen cookware gift ideas are high quality. However, some of the brands I mention are available at places like Williams Sonoma, the T.J.Maxx family of stores and, most recently, Costco.
All-Clad Stainless Steel Cookware
Used in commercial kitchens around the world, and still made in the USA, All-Clad cookware stands the test of time. We've had our 10-piece All-Clad cookware set for over 15 years and it's still going strong.
Now, I'm not entirely sure where the obsession with non-stick cookware came from, but it has to stop. Yes, you may have to soak a stainless steel pot or pan to make it easier to clean, but that can happen while you eat. TheKitchn has tips on how to cook with All-Clad.
With non-stick, over time, there is a high likelihood the finish will begin peeling off, which you don't want to ingest. It's one of the reasons I moved to stainless steel and haven't looked back.
You can find All-Clad at Williams Sonoma, Costco, Crate & Barrel, the All-Clad website, and other retailers.
Le Creuset Enameled Cast Iron Dutch Oven
Known for making cookware in a rainbow of colors—and known to me as the only pot you'll ever need—a great kitchen gift idea for people who love to cook is a Le Creuset cast iron dutch oven pot.
For some of the most even heating, as well as pure beauty captured in a practical kitchen staple, the eponymous Le Creuset has been delighting the world with their cookware since 1925.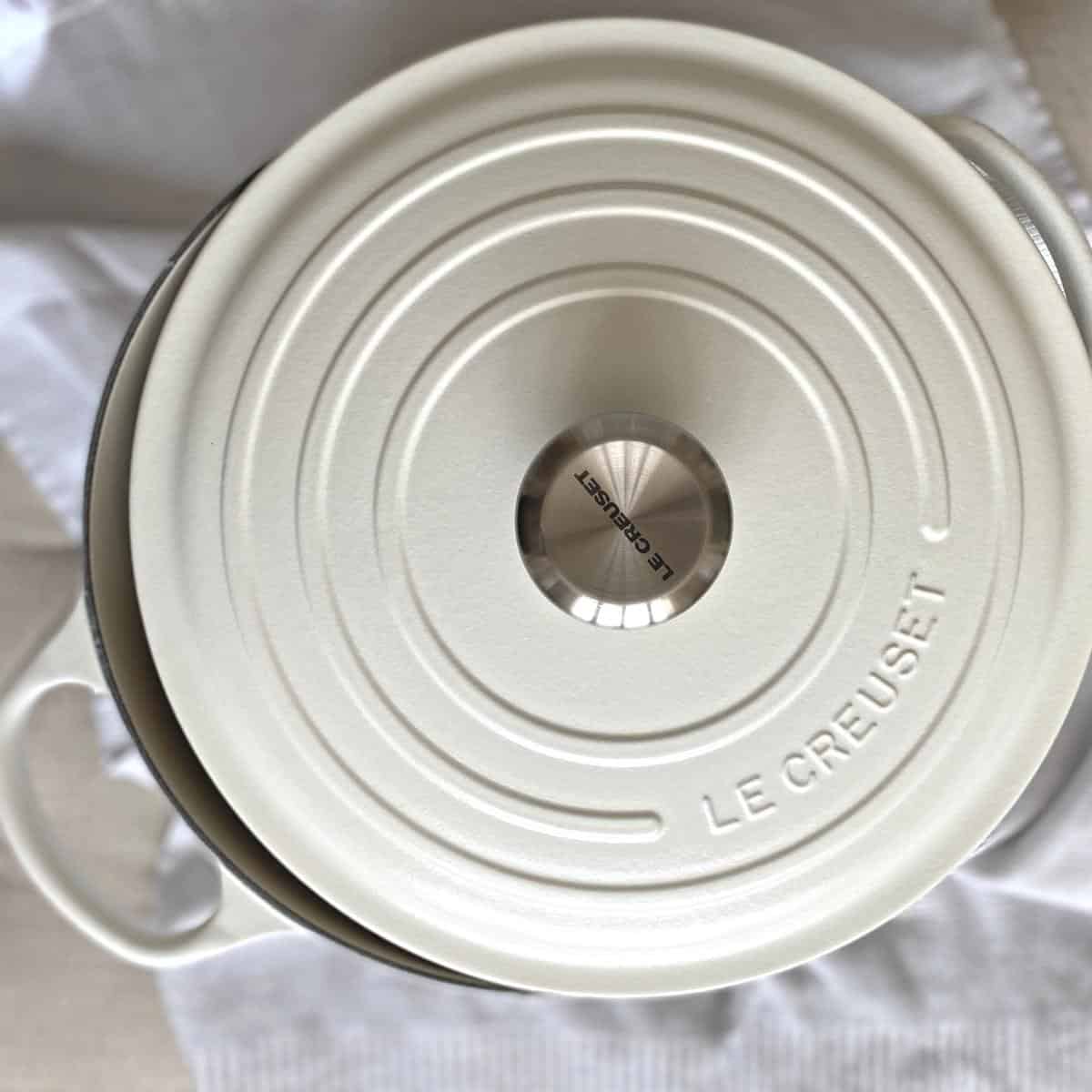 The cast iron pots are still made in France today, which is why we purchased the 7 ¼ qt enameled cast iron round dutch oven in the stunning matte white.
Other sizes and shapes are available as well. Did I mention it's oven to table? Perfect for a Thanksgiving feast.
Williams Sonoma and other major retailers carry this brand. Le Creuset's own website often run promotions, so you could buy direct.
White Porcelain Serveware
Who doesn't think a platter filled with food looks delicious? White porcelain serveware, in all its glory, allows the colors and textures of food to steal the attention.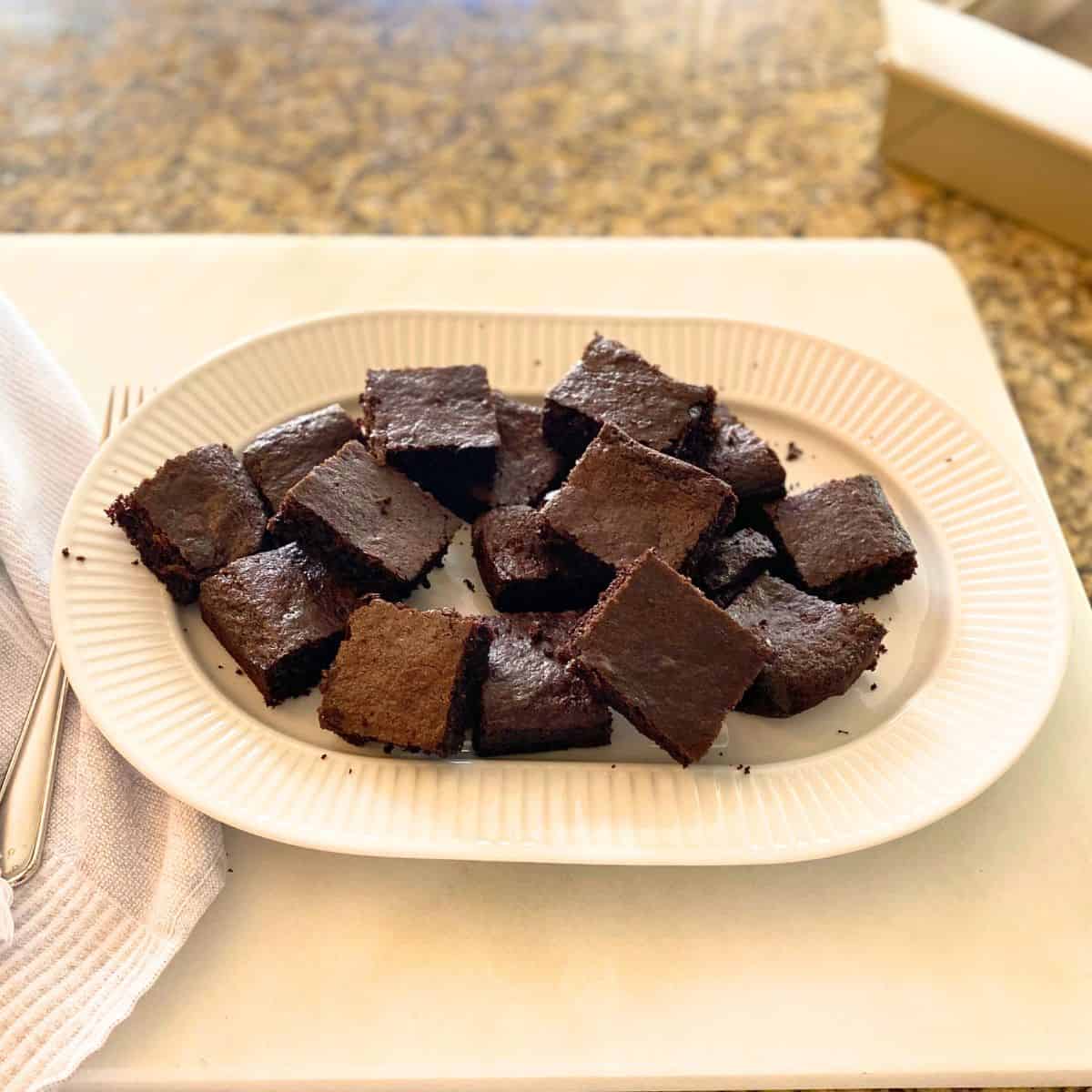 Just look at how my delicious homemade brownies look on a lovely white serving platter.
A wonderful gift for cooking lovers comes from, where else, France. Pillivuyt has been both a commercial and residential home success story for almost 200 years. The brand's stunning white porcelain serveware may last for generations, if cared for, and is lead and cadmium free.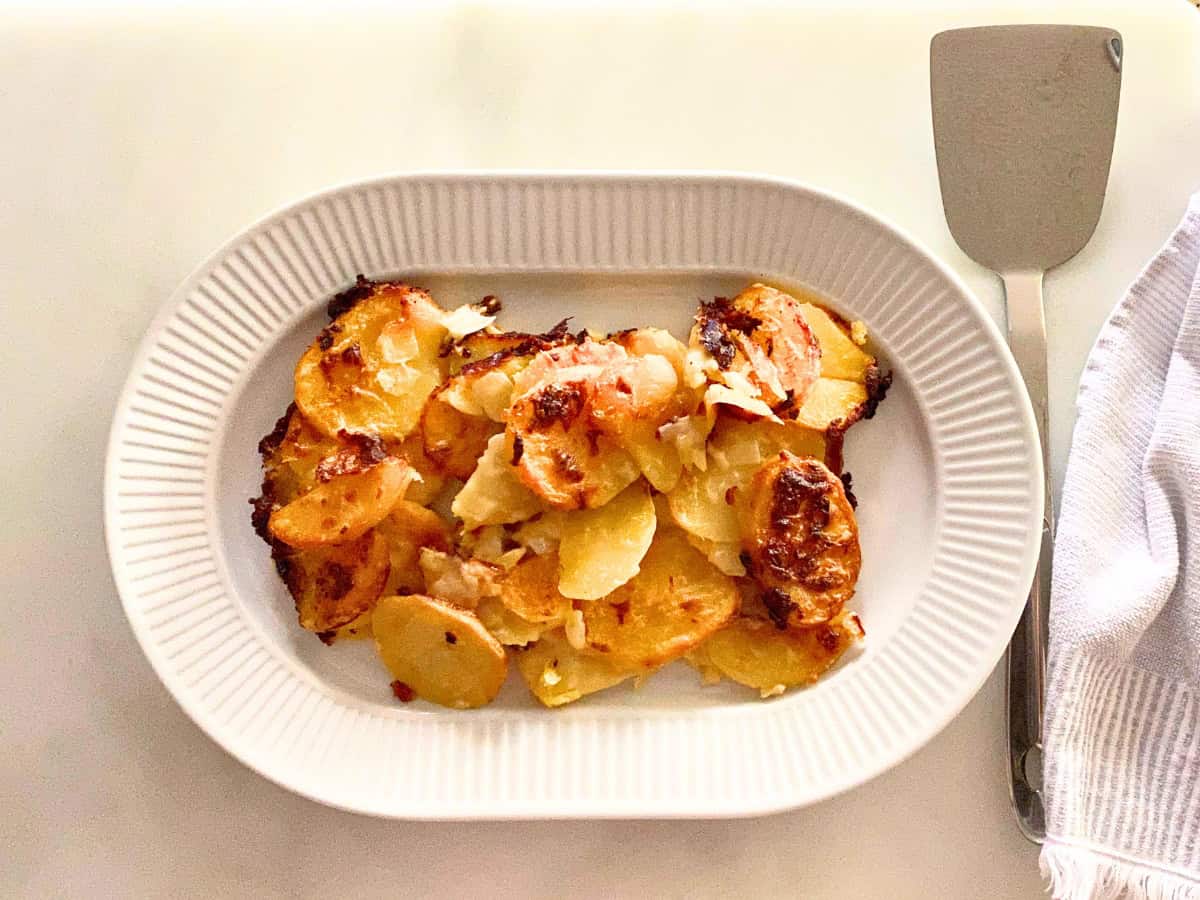 I love how my Scalloped Potatoes shine on Pillivuyt's Plisse Porcelain Oval Platter, a favorite design from them.
Pillivuyt serveware ranges from rectangular to oval platters in many different sizes. Williams Sonoma, Nordstrom, Saks Fifth Avenue, Neiman Marcus, and Kathy Kuo Home all carry various pieces. You can also buy direct from Pillivuyt's website shop.
Best Baking and Roasting Gifts for Home Cooks
When looking for baking or roasting gifts for home cooks, consider deeper pans. Certain brands of porcelain roasters have higher sides, which offers greater cooking versatility.
Tip: Remember, you are giving a gift. Instead of just looking at the price, consider the price per use before grabbing a cheaper, lower quality option.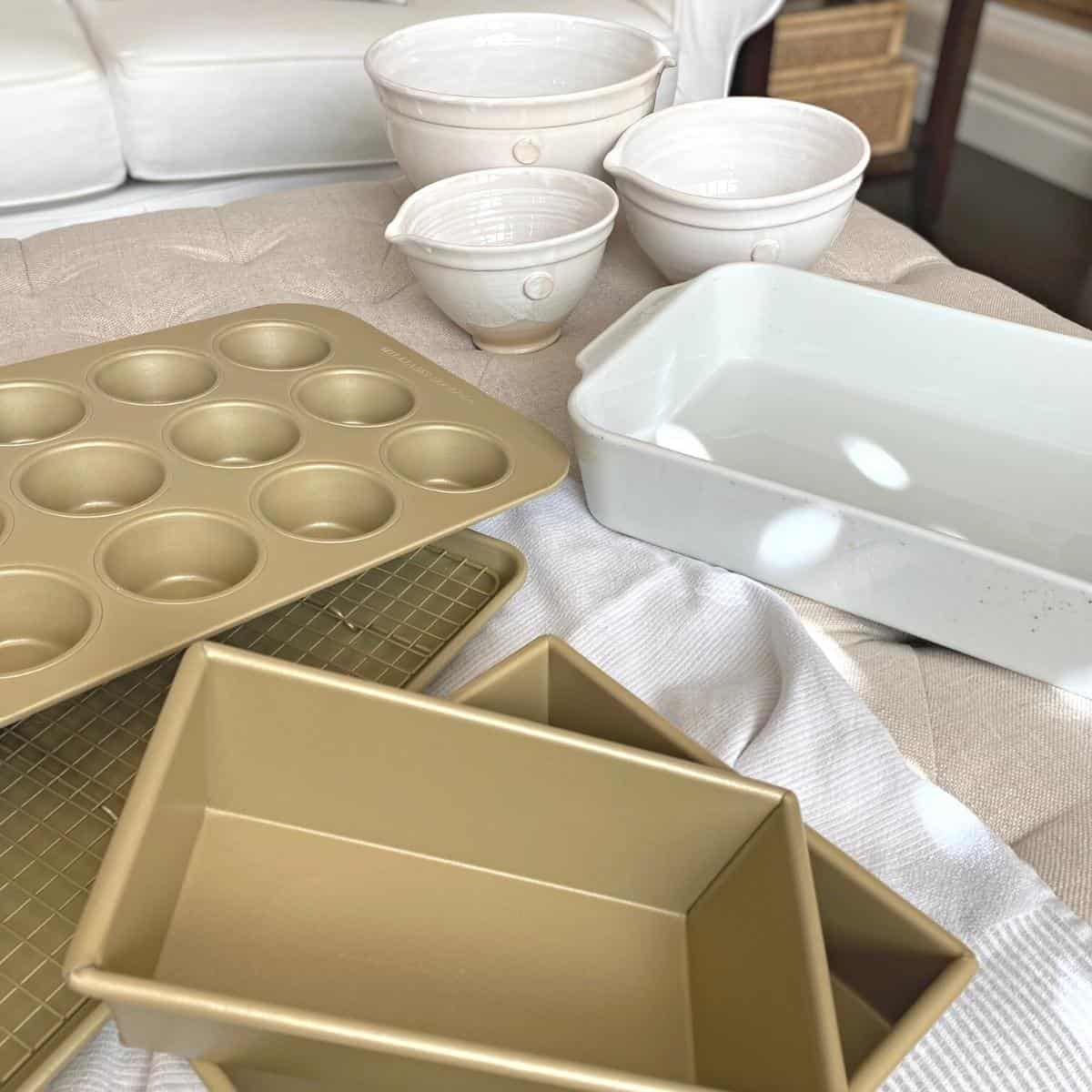 Baking Sheet Pan Set
Giving kitchen gifts like a baking sheet pan set means you can go all out. A set contains all the things a home cook needs.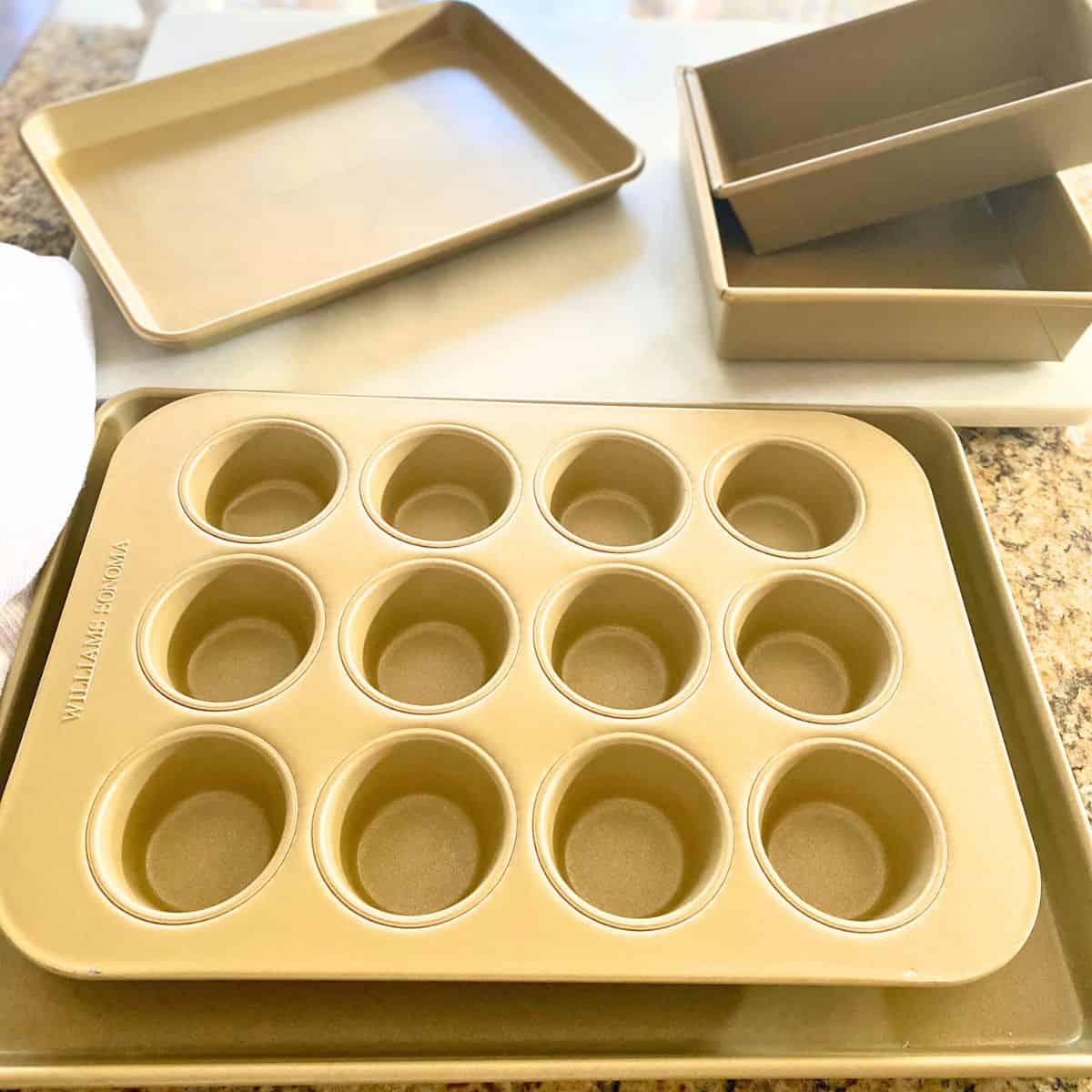 Take into consideration colors or styles you've observed in the recipient's home or ask what colors they like in bakeware.
Williams Sonoma's Goldtouch Pro bakeware line is a nice warm gold color that not only looks pretty, but is high quality, made of non-toxic materials and made in the USA.
Nordic Ware baking pans could be an alternative, as it's sold at numerous retailers, including Costco, Food52, Crate & Barrel, and more.
Handthrown Pottery Mixing Bowls
Obviously, I have a thing for kitchen gifts that are aesthetically pleasing, while also being made of high quality, lasting materials. So, it will come as no surprise that handthrown pottery mixing bowls would make it on the list of best kitchen gift ideas.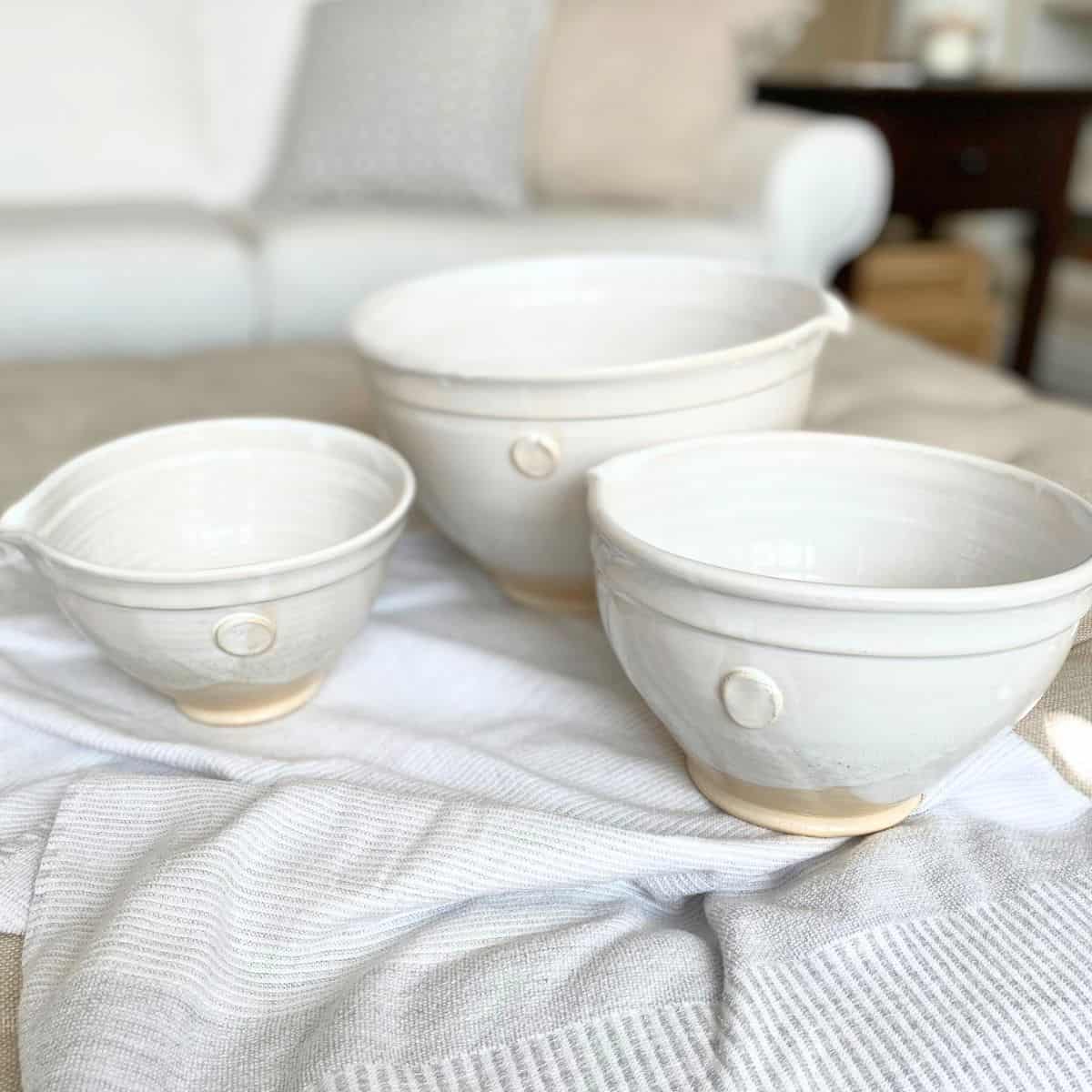 Recently, I made my quinoa salad recipe, mixing and serving it in this gorgeous, large mixing bowl. Each bowl is sold separately.
While you can't use a hand mixer in these particular mixing bowls, they make such a great kitchen gift for someone who likes to cook.
Pottery Barn, etúHOME, Lulu and Georgia, as well as Scout & Nimble, carry these bowls.
Porcelain Roasting and Baking Pans
Another kitchen gift idea for cooking lovers are porcelain roasters/bakers. Why porcelain, you ask. Similar to stainless steel cookware, porcelain roasters provide better even heating.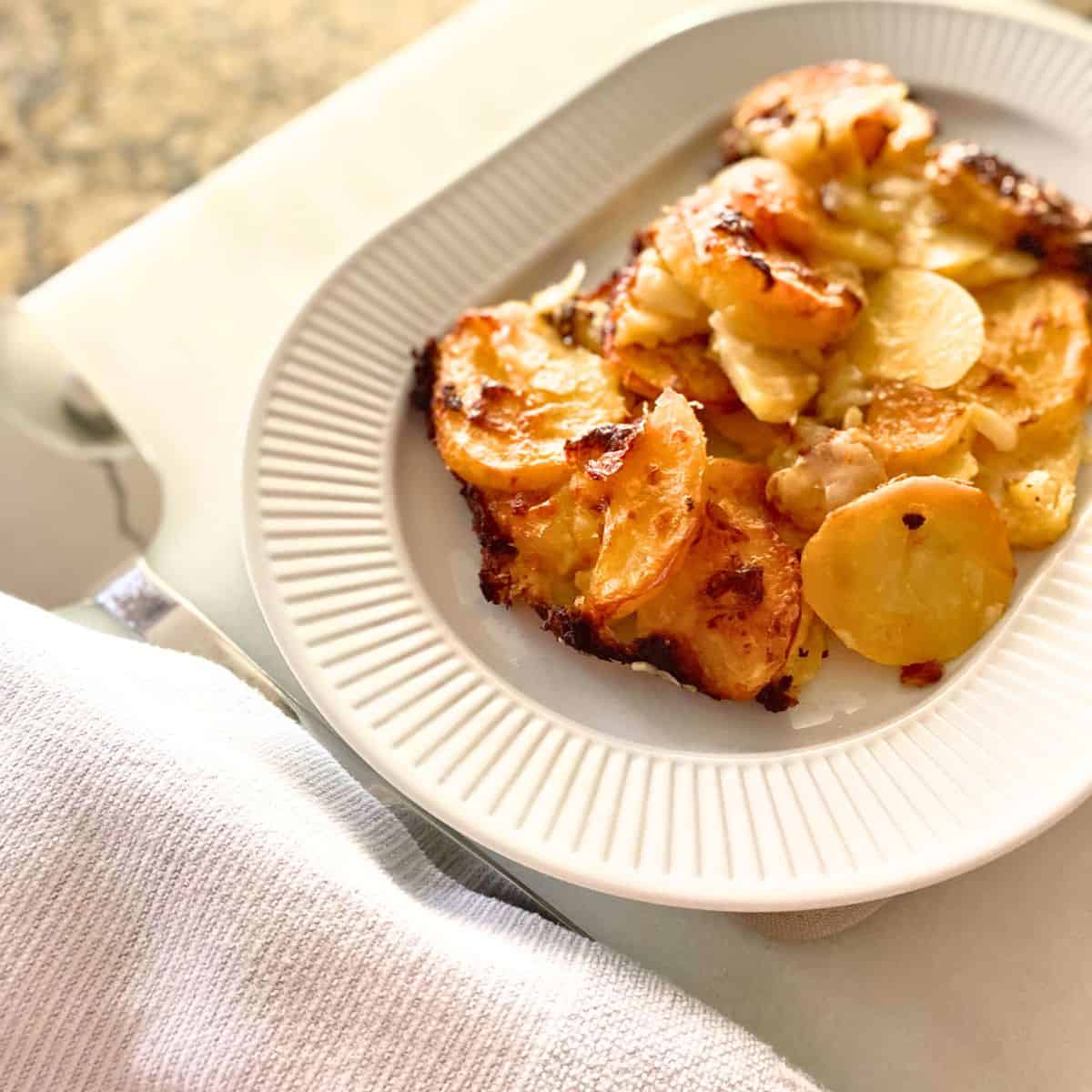 You can definitely find roasters at department stores or kitchen retailers, but I recommend—surprise, surprise—Pillivuyt roasters for all the reasons described above in the serving platters gift ideas.
Porcelain roasters do not disappoint home cooks. Imagine gifting something a friend will use all the time.
Kitchen Utensils and Gadgets Gift Ideas
Sometimes a kitchen item comes into your life and changes everything. That is how your recipient will feel after you gift them one of these great ideas for kitchen utensils or gadget gifts.
For me, it was the toast tongs. I am not being overly dramatic when I say toast tongs are life changing.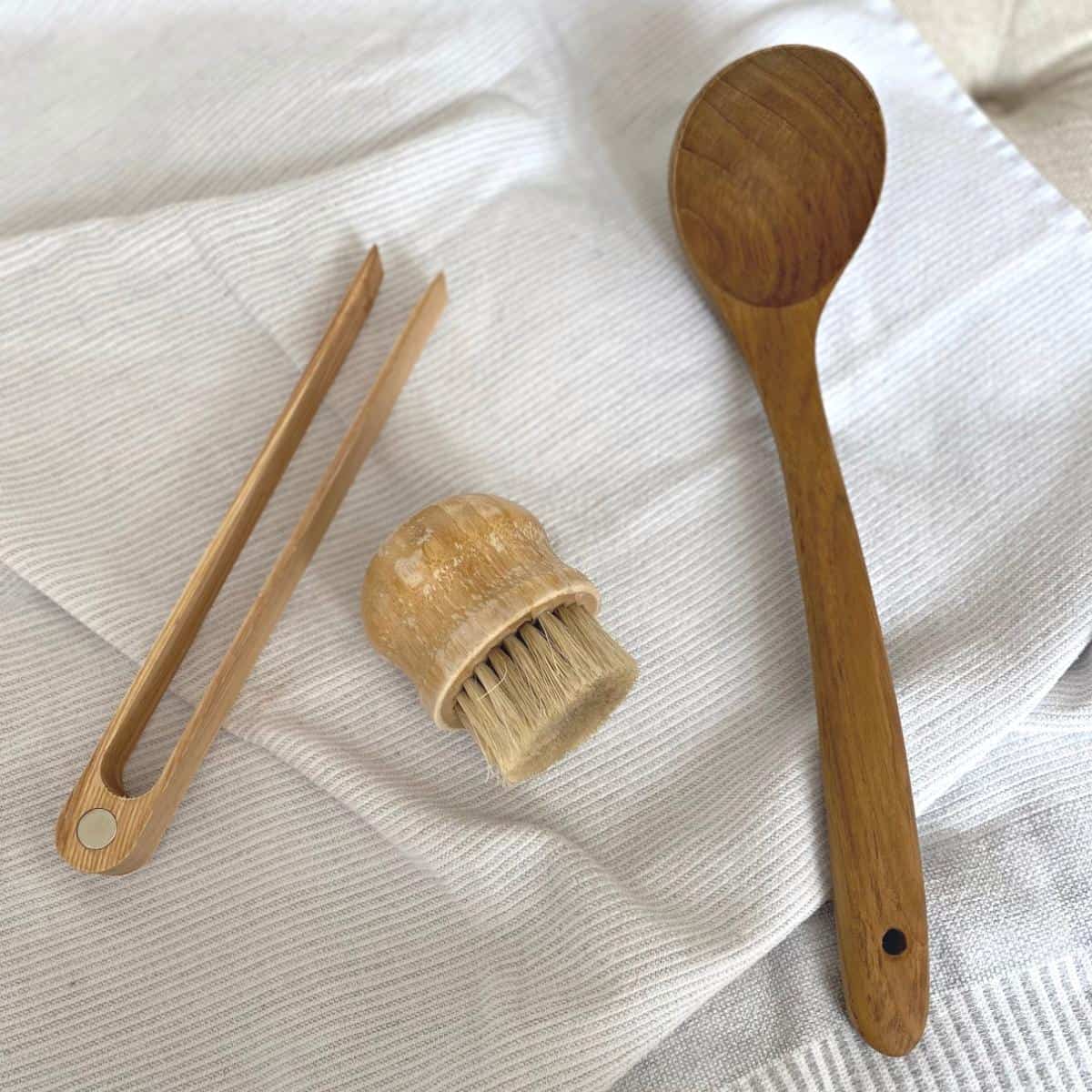 Toast Tongs
Seemingly unnecessary at first, toast tongs are a highly underrated kitchen gadget. No more burnt fingers or dropping toast on the floor.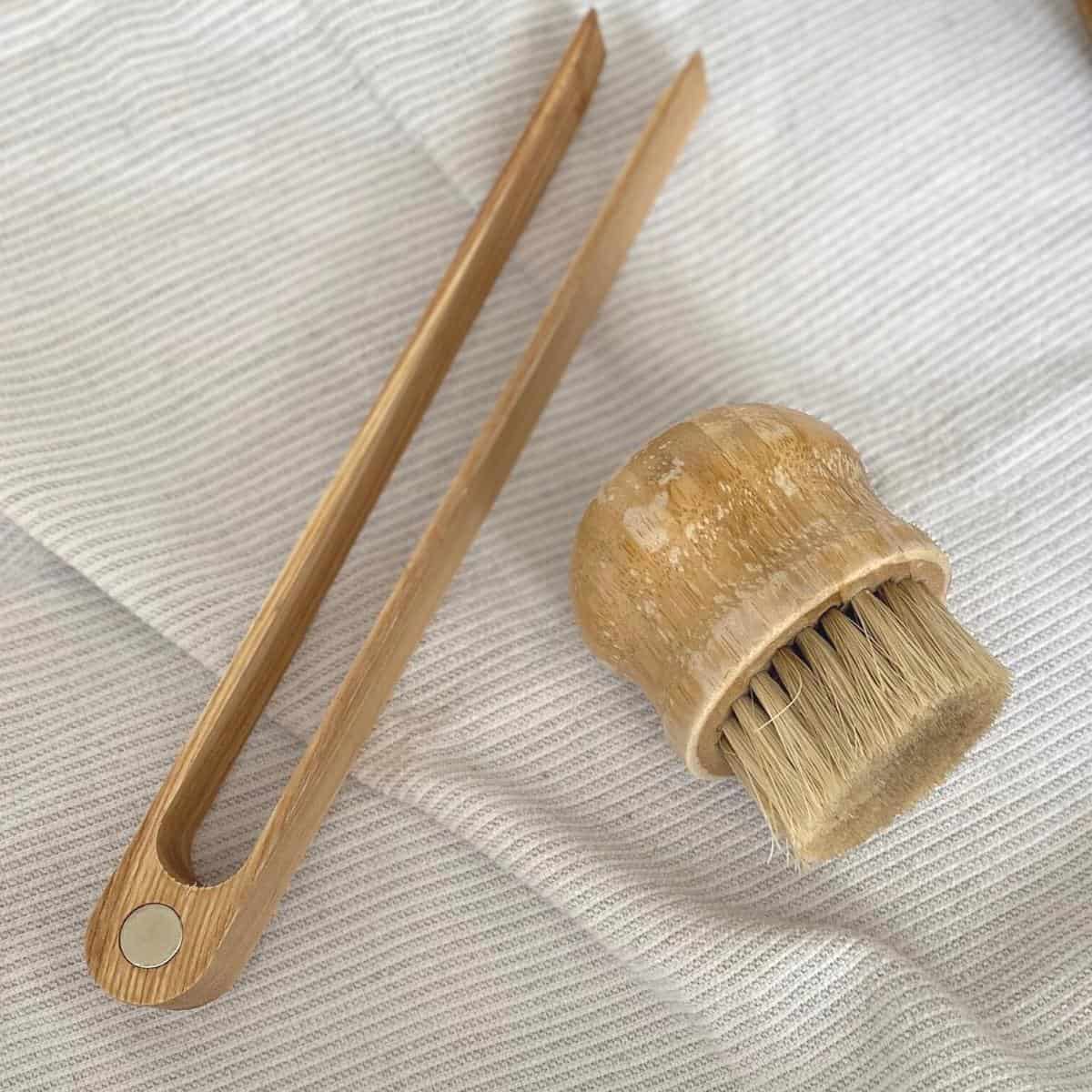 Mr.Art Wood toast tongs, made in Ukraine and available on Amazon, incorporate a convenient magnet on one end to attach it to your toaster. The Vermont Country Store also offers similar toast tongs made in Vermont of maplewood.
Crate & Barrel carries bamboo toast tongs, while Williams Sonoma and Sur La Table sell beautiful Italian-sourced olivewood (made in China) toast tongs.
You should be able to find toast tongs at other retailers, such as Walmart as well.
Wood Ladle
Different cookware materials require different kitchen utensil materials. For instance, you can't use stainless steel utensils on enameled cast iron.
Wood kitchen utensils make great gifts. Specifically, give the gift of a nice wood ladle. Pay attention to both the material used as well as country of origin and manufacture. A teak wood ladle we purchased via Amazon is handmade by local artisans in Thailand, providing jobs and financial stability.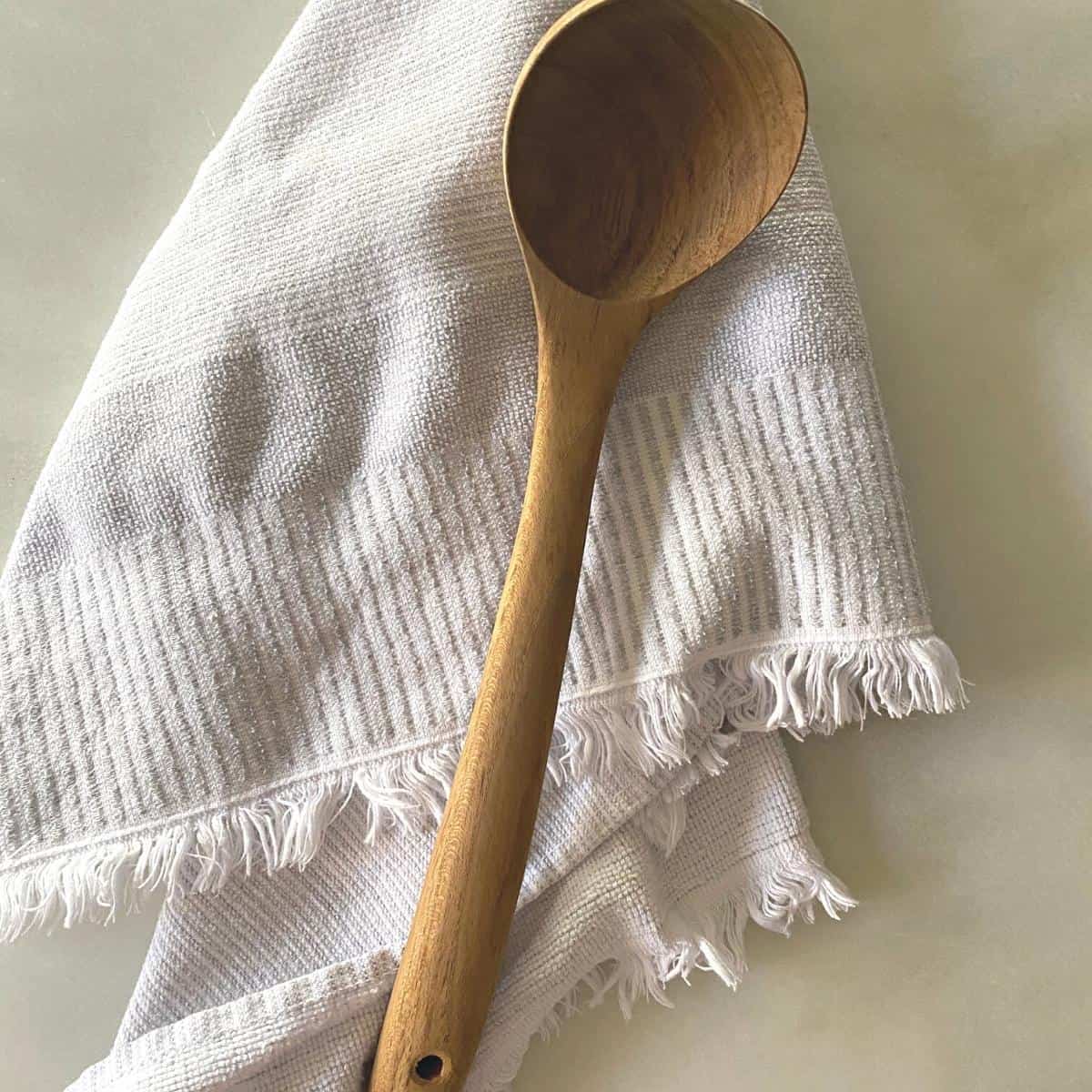 Williams Sonoma's stunning Mediterranean-sourced olivewood ladle or FSC walnut wood ladle are made in Italy.
Vegetable Brush
Be sure to scrub those fruits and vegetables before consuming.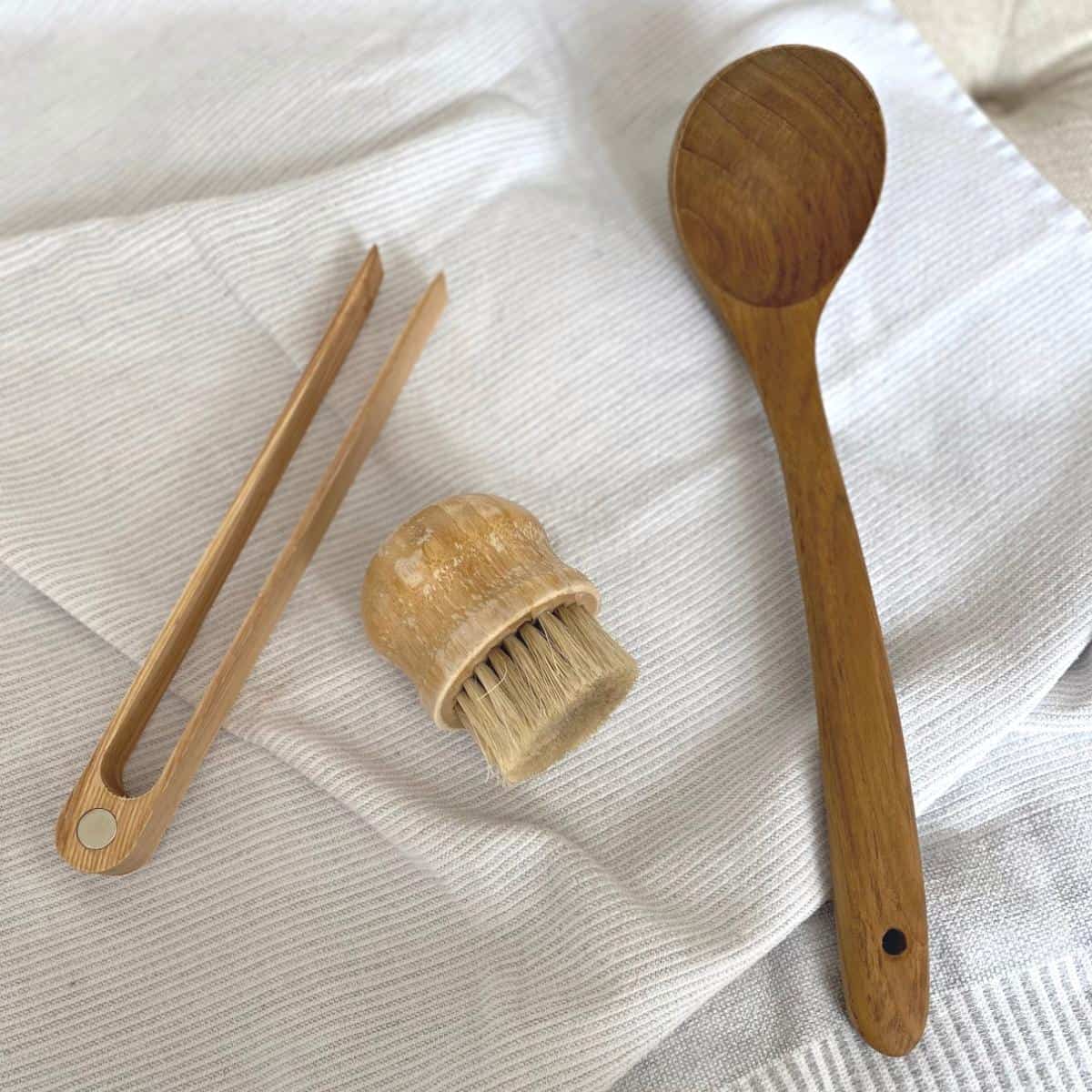 You can't go wrong with a simple vegetable brush gift for people who like to cook. They come in different materials, including wood and silicone. I prefer the look of natural wood.
Vegetable brushes are fairly ubiquitous. Bed, Bath & Beyond, Sur La Table and The Container Store carry several options.