There are countless household uses for rubbing alcohol. In fact, there are so many different ways to use rubbing or isopropyl alcohol around the home that this list could go on and on.
Seeing as how I don't want you to have to read this post for hours, this list for rubbing alcohol uses around the home is fairly succinct.
Here is the list of 14 household uses for rubbing alcohol.
Tip: For most of these uses for rubbing alcohol, be sure to do a patch test in an inconspicuous area or refer to care label instructions before proceeding. There are too many different materials to know if what I have at home is also what you have. A patch test will avoid any mishaps.
Sanitize Nail Clippers and Tweezers with Rubbing Alcohol
The best way to disinfect frequently used personal care items, including nail clippers, tweezers and scissors, is with isopropyl rubbing alcohol.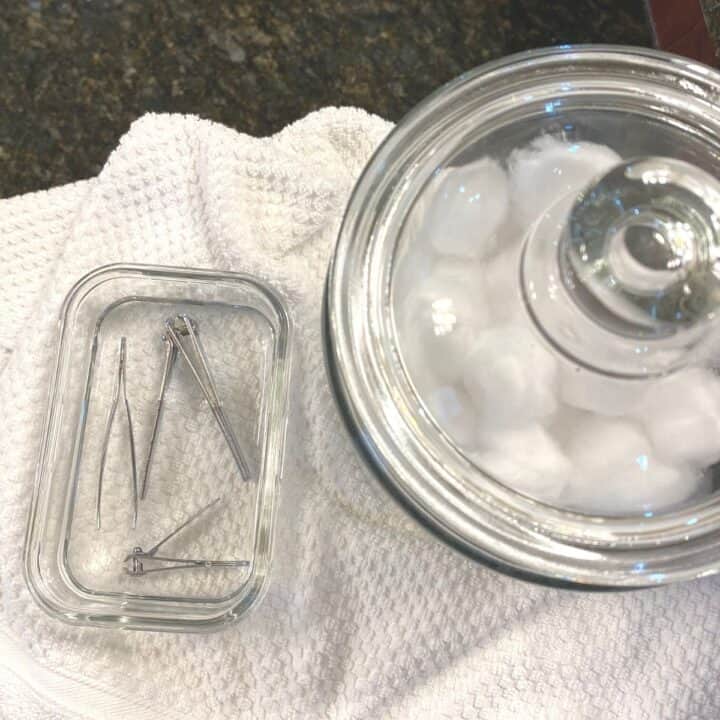 Every month or so, I fill a small glass container with undiluted rubbing alcohol.
After placing the items in the uncovered container, I let them soak for about a day.
When they're ready, I dry them with a soft cloth. That's it!
Clean Mirrors and Glass
If you read my post about ways to clean your home using vinegar, you know vinegar is a great all natural solution to clean mirrors. However, rubbing alcohol can also be used to clean mirrors, as well as glass, in your home.
Mix two tablespoons of isopropyl alcohol with a cup of water in a spray bottle. Give it a little shake and spray the mirror. Wipe it down and the mirror is now a streak-free squeaky clean.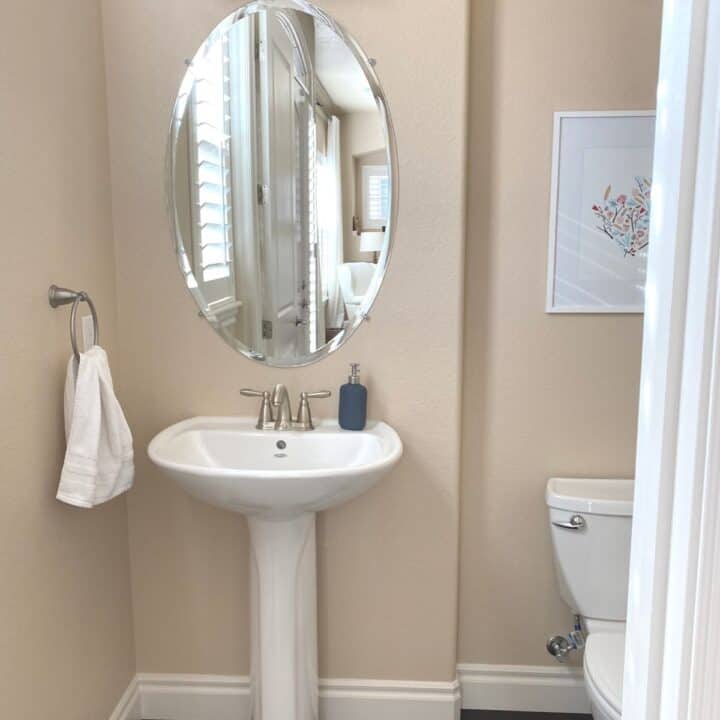 Polish (and Disinfect) Cabinet Hardware and Door Handles
I routinely go around the house disinfecting door knobs and cabinet hardware. Some people are naturally inclined to clean move often than others; I am one of those people.

To disinfect and clean (the MANY) door handles and cabinet pulls in our home, I use a soft cloth sprayed generously with undiluted rubbing alcohol. I walk from room to room, scouring each piece of hardware. I allow everything to air dry.
Stain Remover for Shoe Scuff Marks
We've all been there. You have a beautiful pair of shoes that somehow get scuff marks on them, marring their gorgeousness. This is a home remedy use for rubbing alcohol to remove stain scuff marks from shoes.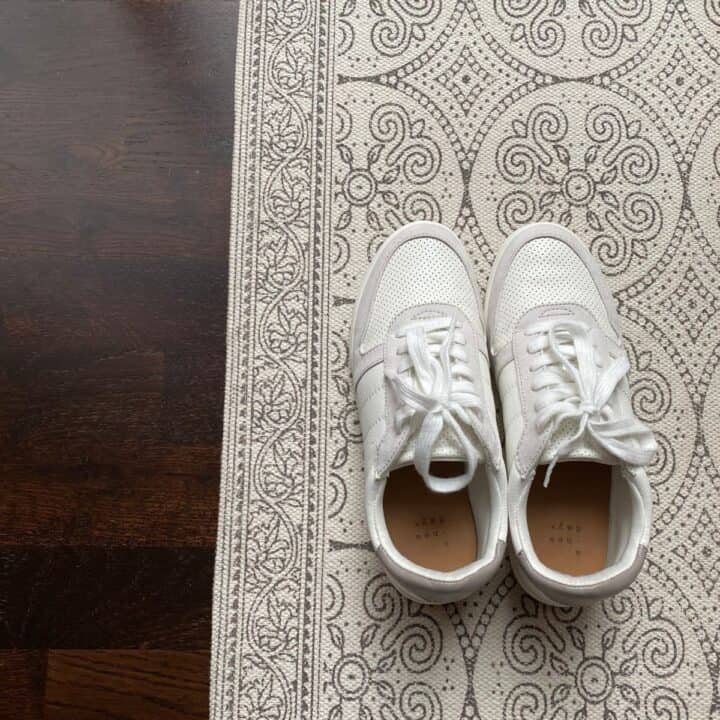 Depending on the shoe material, try a patch test using a soft cloth dipped in undiluted (or slightly diluted) rubbing alcohol as a stain remover for shoe scuff marks. Wait for a little while to ensure no adverse reaction. If it looks good, proceed to remove the scuff marks.
Use Rubbing Alcohol as a Sticker Label Remover
It can be frustrating to remove product labels. Rubbing alcohol easily removes sticker labels and residue. It is of utmost importance that you FIRST conduct a quick patch test or know the material of the item you are attempting to remove the label from. Some materials are not meant to be used with rubbing alcohol.
After you confirm it's okay, here are a couple ways to use rubbing alcohol to remove sticker labels.
Some people I know soak the label with undiluted rubbing alcohol.
Others use a soft cloth sprayed with rubbing alcohol to scrub the label off.
Try one of these methods to determine which works best for you.
Rubbing Alcohol as a Dust (and Dust Mite) Repellent for Furniture and Decor
Did you know isopropyl rubbing alcohol naturally repels dust mites? Dust in general is no match for rubbing alcohol. After you test the mixture on an inconspicuous area, and confirm it's safe to use, dust furniture or decor using a soft cloth that will not leave lint behind.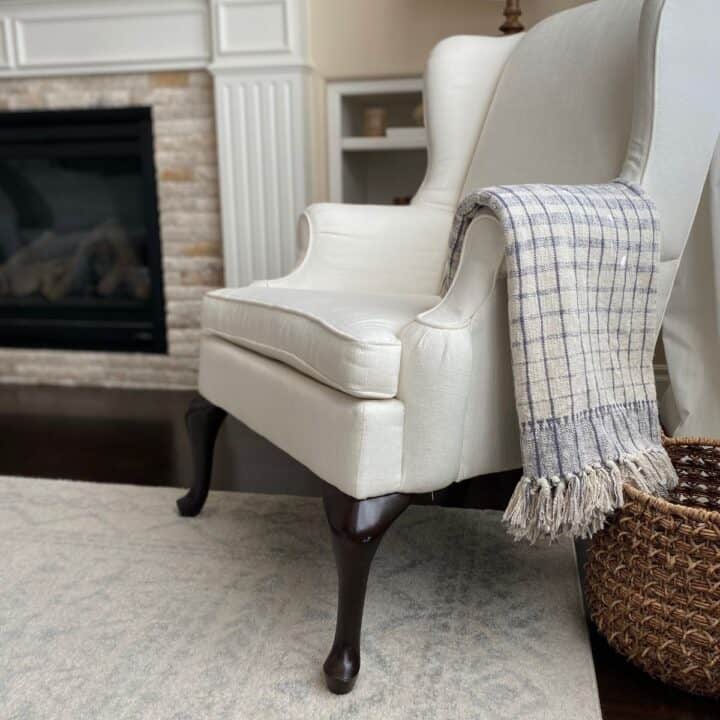 I use extra large flour sack towels, as I have found they do not leave any lint behind. Try Breadtopia organic cotton flour sack towels or these cotton flour sack towels from Williams Sonoma.
Why not microfiber cleaning cloths? Well, you can read why I no longer buy microfiber in my post about how to go green at home (without going crazy). Instead, I use cotton cloths and organic cotton whenever possible.
Erase Marks in the Dryer Drum
Sometimes, after drying clothes in the dryer, dark marks appear on the dryer drum. From what I have read, dryer marks are usually caused by dyes from the clothes being deposited on the walls during the rotation.
Take a lint free cotton cloth and dip it in rubbing alcohol. Gently rub it on the marks until they disappear. Be sure to check your dryer manual to determine if it is safe to use rubbing alcohol in your particular dryer.
Disinfect Kitchen Countertops with Rubbing Alcohol
To clean is not to disinfect. Washing countertops with soap and water is a great way to keep them clean. However, from time to time, you need to go a step further and actually disinfect your countertops.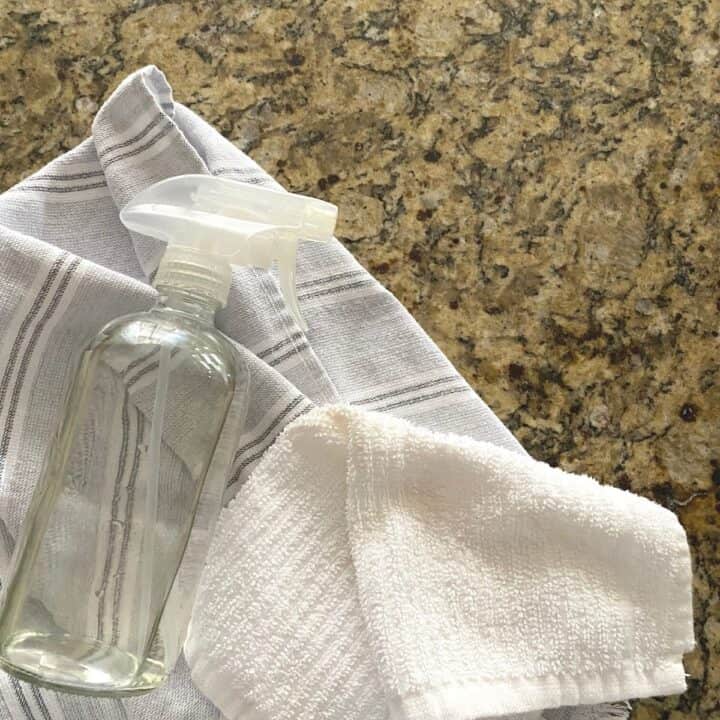 To disinfect kitchen countertops, first, grab a spray bottle. In the spray bottle, mix two parts rubbing alcohol to one-part distilled water. You can add essential oil if you want a scent, but only if it's safe to use on your particular countertop material. The same goes for the rubbing alcohol. You need to first determine if you can use rubbing alcohol on your specific countertop material.
Once you've determined it's safe, spray the solution on the countertops. Depending on a few factors, either leave the solution to dry or wipe the counters down with a soft, lint free cloth.
Remove Rusty Debris from Door Hinges
Squeaky door driving you crazy? All that's needed is a little grease. Typically, we have WD-40 around our house. It really is the best solution for a squeaky door hinge.
Either way, if you don't have any WD-40 at home, grab rubbing alcohol to complete an initial cleaning of the area before applying some sort of oil-based lubricant. I have read you can use cooking oil, such as olive oil, to grease a door hinge, but I can't say how well it works. In theory, cooking oil should work well as a greasing agent. It's really the application of cooking oil that I'm unsure about.
Cooking oils seem unmanageable to apply. You could try cooking oil that comes in a spray bottle.
After you've thoroughly cleaned the hinge with rubbing alcohol and allowed it to air dry, I suggest that you hold a paper towel or a cloth underneath when you rub/spray the area with cooking oil, as I suspect it may be a messy process.
No more squeaky doors!
Melt Ice on a Car Windshield Using Rubbing Alcohol
Similar to mirrors and glass, melting an ice on a car windshield is a household use for rubbing alcohol.
While I have not tried this myself, a good friend of mine has and he regaled me with his tale. Since he had run out of windshield washer fluid on a wintery day, he mixed rubbing alcohol with water in a spray bottle, sprayed it generously all over the windshield and it began to quickly melt the ice. Voila! It worked perfectly in a pinch.
Eliminate Odors in Fabric
I am not one for using perfumes around our home. Most perfumes are actually neurotoxins, but that topic is for a much longer blog post.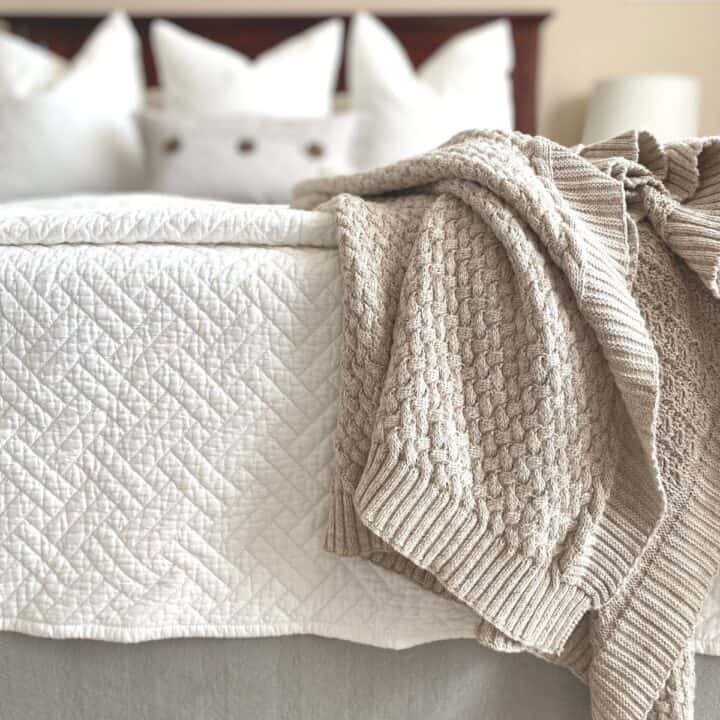 Different fabric materials require different care instructions, which I won't go into in this post.
You can either check the care label or Google the type of fabric you have to learn whether isopropyl rubbing alcohol will work on your furniture.
Always conduct a patch test in an inconspicuous area before going all in.
Freshen fabrics, especially after the long, cold Winter, by lightly spraying diluted rubbing alcohol on upholstered or slipcovered sofas, chairs and more. Don't be too aggressive with it, as a little goes a long way.
Keep in mind rubbing alcohol is flammable, so it's up to you whether you want to use rubbing alcohol on furniture or not.
Sanitize a Hearing Aid Case
Rubbing alcohol is an excellent sanitizing agent. Isopropyl alcohol can be used to sanitize hearing aid cases to prevent ear infections.
Giving health advice is not something I can or will do on this blog, but be aware that it is possible to pass an ear infection from one ear to the other through hearing aids. That's why it is so important to take the necessary steps to sanitize the hearing aid case regularly.
Check the hearing aid manual or ask the hearing specialist if it's safe to use rubbing alcohol before proceeding. If it is safe, sanitize away.
Rubbing Alcohol to Clean Hair Combs & Styling Tools
Shampoo, conditioner and other hair styling products have a tendency to build up on the scalp. Sure, using a clarifying shampoo on your hair once or twice a week may help with product build up, but that doesn't mean you can skip cleaning your styling tools.
Isopropyl rubbing alcohol quickly cleans build up on hair combs and other styling tools, such as curling irons, flat irons and even hair dryers. Dampen a cotton ball with the alcohol and simply wipe down my styling tools. Do this once a month as regular maintenance.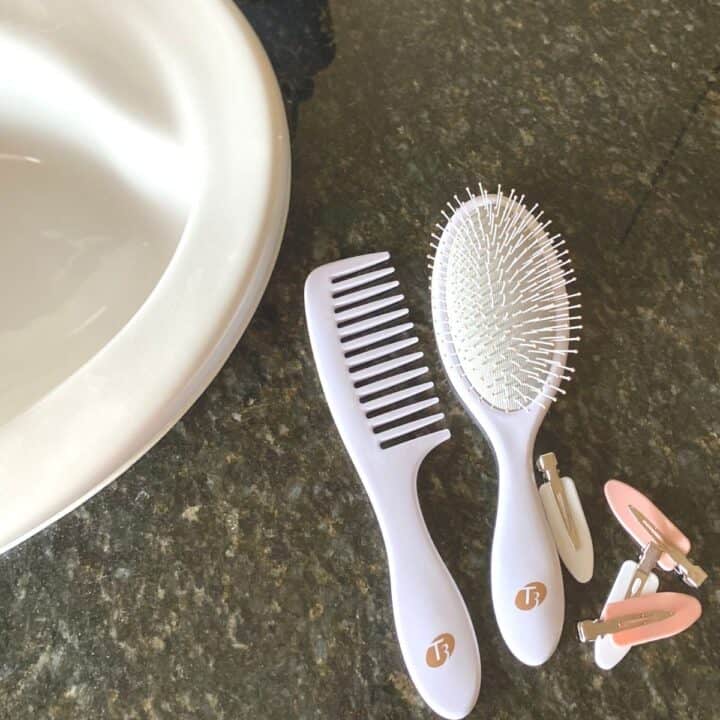 Since the combs I have right now are a form of plastic, I am confident that rubbing alcohol won't ruin the finish. Double check your styling tools can be safely cleaned this way.
Use Rubbing Alcohol to Disinfect Jewelry
Just like isopropyl alcohol can be used to sanitize hearing aids, it can also be used to disinfect and sanitize jewelry, such as earrings.
Growing up, my sister and I used rubbing alcohol and a cotton ball to clean the backs of our earrings as well as the metal rods that go through the ear. It was a fairly easy, inexpensive thing we could do on our own as kids. We would soak them in the solution if they were particularly dirty.
Now, we didn't have expensive jewelry, so rubbing alcohol didn't damage our cheap kids' earrings. Make sure you know what material your earrings and other jewelry is actually made of before using this technique.
What do you use rubbing alcohol for around your home? Leave a comment or drop a comment on one of our social channels!