Did you know you most likely have one of the most inexpensive, effective and non-toxic cleaning solutions right in your pantry? That's right, the ubiquitous baking soda.
As a mildly abrasive cleaner, baking soda can be used to clean many different areas of your home. Baking soda can also act as a whitening agent, as well as having odor removing properties. Have you ever had a room in your home (i.e., mudroom, teenage athlete's room, garage) that tends to develop an odor? Baking soda can help.
In this article, we'll break down 8 different uses for cleaning with baking soda.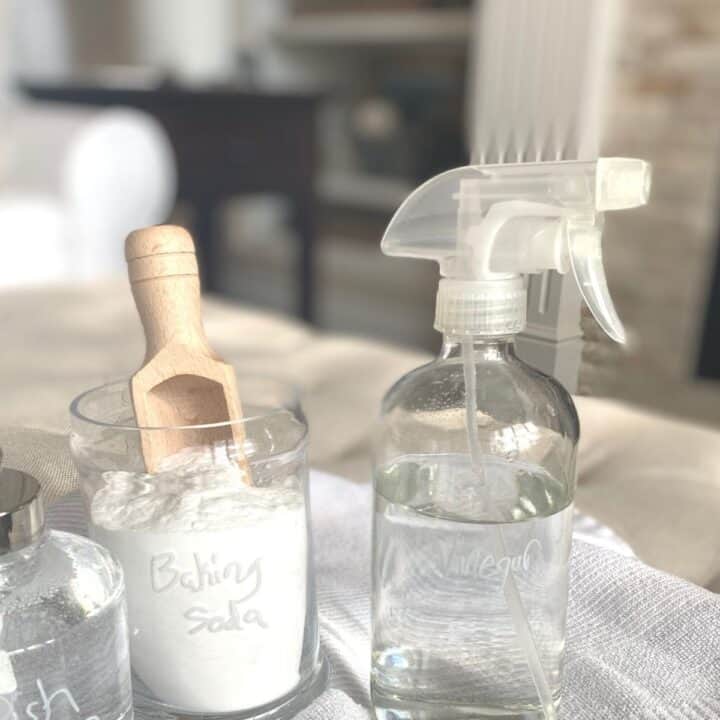 Clean an Oven with Baking Soda
The kitchen in our home came with a double-oven, which is a welcome treat. Over time, the glass can get coated in a greasy, burnt on film. Moreover, the bottom can get covered in crumbs that further burn during the baking process.
You can clean an oven with baking soda in a matter of hours or minutes if it's not particularly dirty. I recently pulled out some baking soda to do a deep clean.
For the oven pan/bottom, I put a solid layer of baking soda with a little water sprinkled on top. If it is super dirty I let the concoction sit for 24 hours. Otherwise, a few hours is enough to loosen things to enable me to wipe it clean with a dishcloth or cleaning rag.
Tip: Don't use cleaning cloths that will leave lint behind.
On the oven door, I create a paste of baking soda and let it sit for an hour or so. Then, I take a dishcloth and scrub away. Again, don't use any kind of cleaning cloth that will leave lint behind.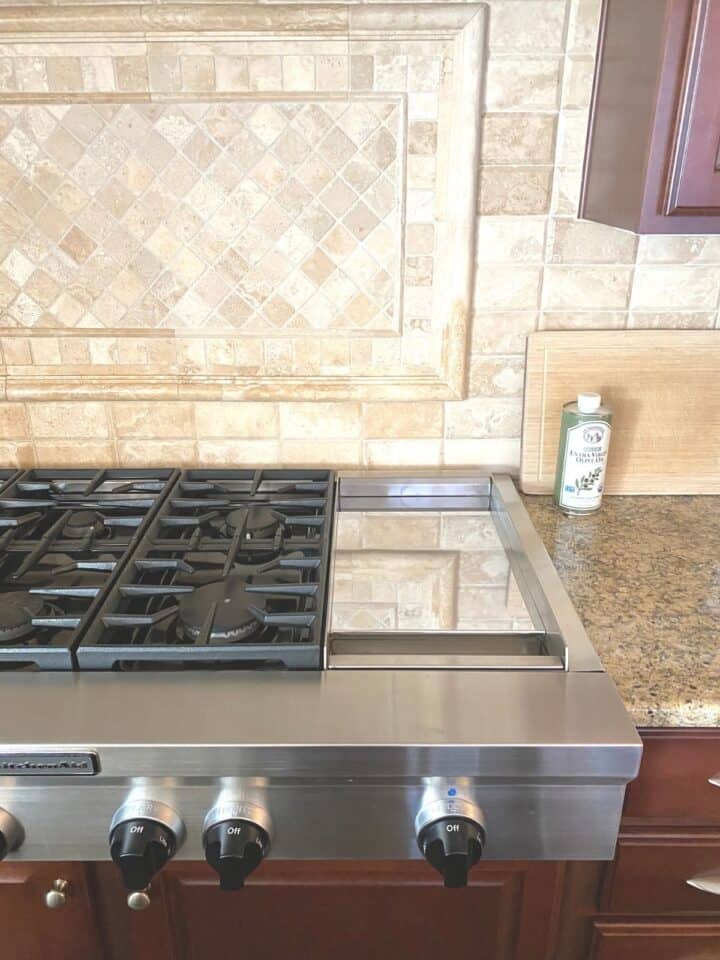 That's pretty much it. Now you can stand back and admire your shiny, baking soda cleaned oven.
Do this once a month or once a quarter for regular maintenance. Be sure to check your oven manual to determine if it's safe to use baking soda in it.
Clean Clothes, Whiten Whites
Cleaning with baking soda has many uses when it comes to laundry. The whitening agent properties of baking soda make it a great natural whitener for clothes and bedding, such as white sheets.
When I use baking soda for laundry, I add two tablespoons to a large load of whites. I also find it helps to soak the laundry for 2-4 hours for the added whitening effect, similar to using OxiClean.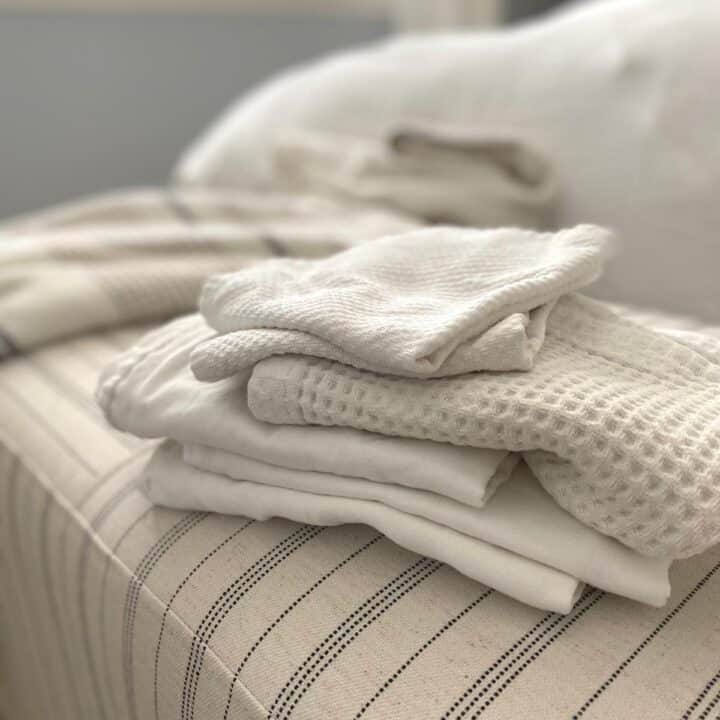 Read your washing machine manual and the cleaning instructions of the bedding/garment to confirm it's safe to use baking soda on them.
Eliminate Odor in Shoes
Have an old pair of smelly shoes you still wear often? Baking soda works wonders at absorbing odors.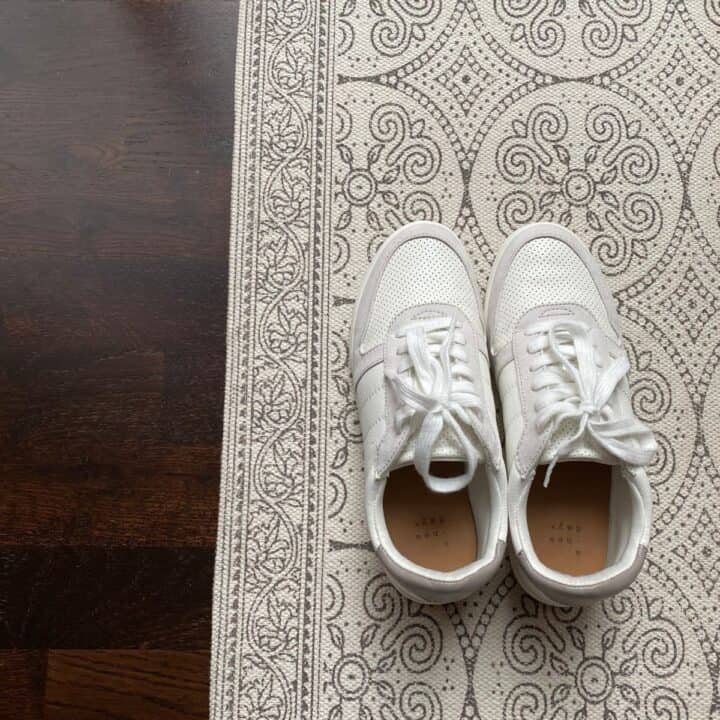 To revive your smelly shoes, just sprinkle a little baking soda in the shoes. Not only will this keep your shoes from smelling, but baking soda also absorbs moisture, keeping your shoes fresh while you wear them.
Freshen a Mattress with Baking Soda
To freshen your mattress using baking soda, simply sprinkle baking soda all over the mattress, let it sit for an hour or so and then vacuum it up.
The odor absorbing properties of baking soda help to freshen the mattress, hopefully helping you to get a better night's sleep. 
Tip: If you're in the market for a new mattress, do your research. Consider purchasing a natural latex mattress and one that uses cotton or wool for the other materials. Wool is naturally antimicrobial and anti-dustmite, and you don't have to worry about the toxic off-gassing effects that come with conventional mattresses treated with flame retardant.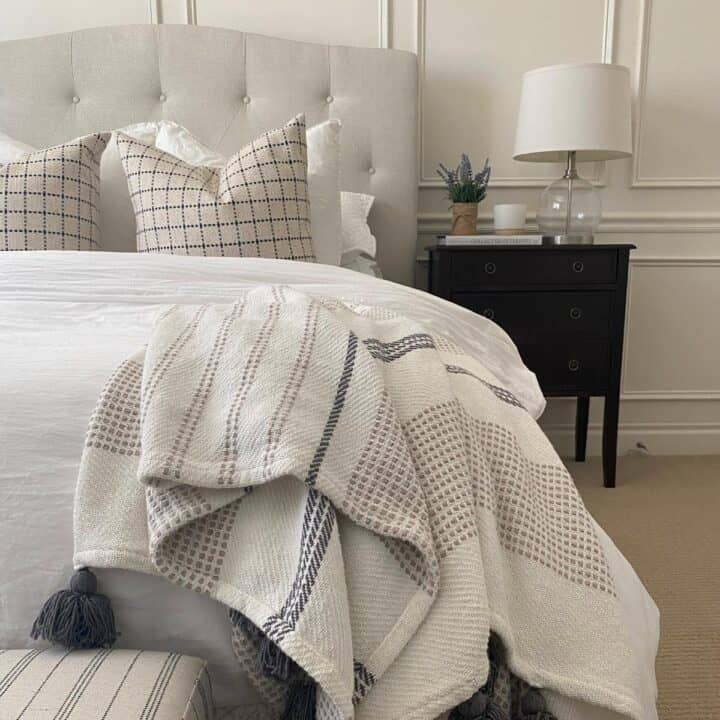 Remove Sink Stains Using Baking Soda
The bathrooms in our home are all white sinks. My cleaning routine involves a weekly deep clean of all the sinks. Since baking soda is a mild abrasive, it works really well to remove any built-up grime or stains.
It also eliminates any odors emanating from the sink drain.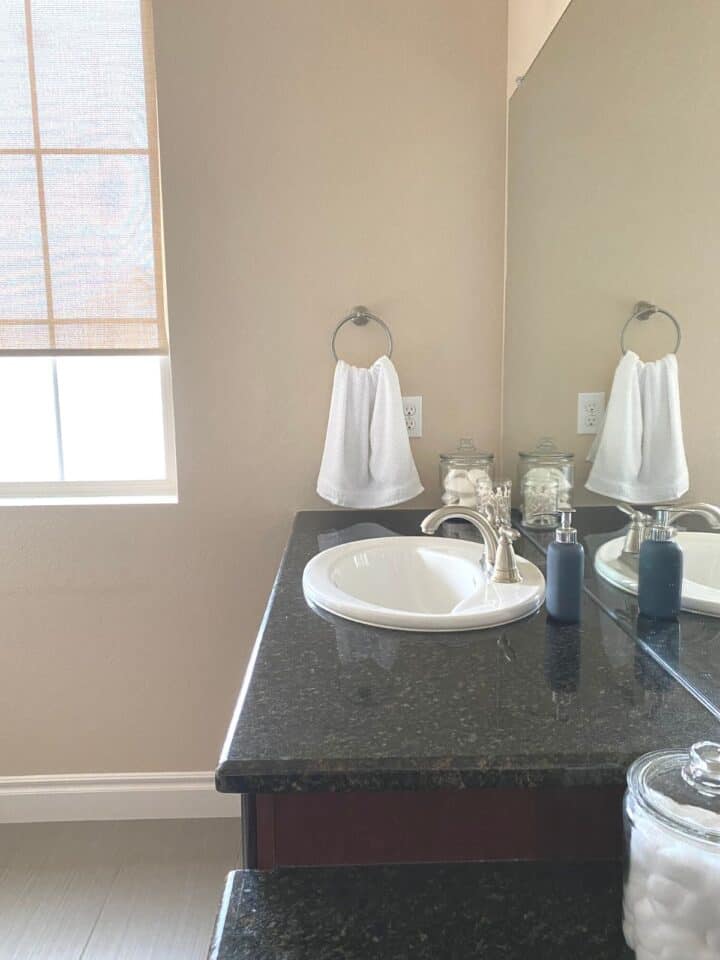 To clean the grout in our principal bathroom, I also create a baking soda, hydrogen peroxide and dish soap mixture to clean the shower. The baking soda shower cleaning mixture effectively removes any soap scum, while disinfecting at the same time.
Clean and Deodorize Drains
I touched on how to clean a stinky drain in my post about ways to use vinegar to clean your home. There are a couple different methods I use to clean the drains in our home.
During my weekly cleaning, I clean the soap scum in the drains with a baking soda paste, letting it sit for 20 minutes and then running water down the drain. Once a quarter, or when the drain is smelly, I use the vinegar-hot water solution mentioned in the post linked above.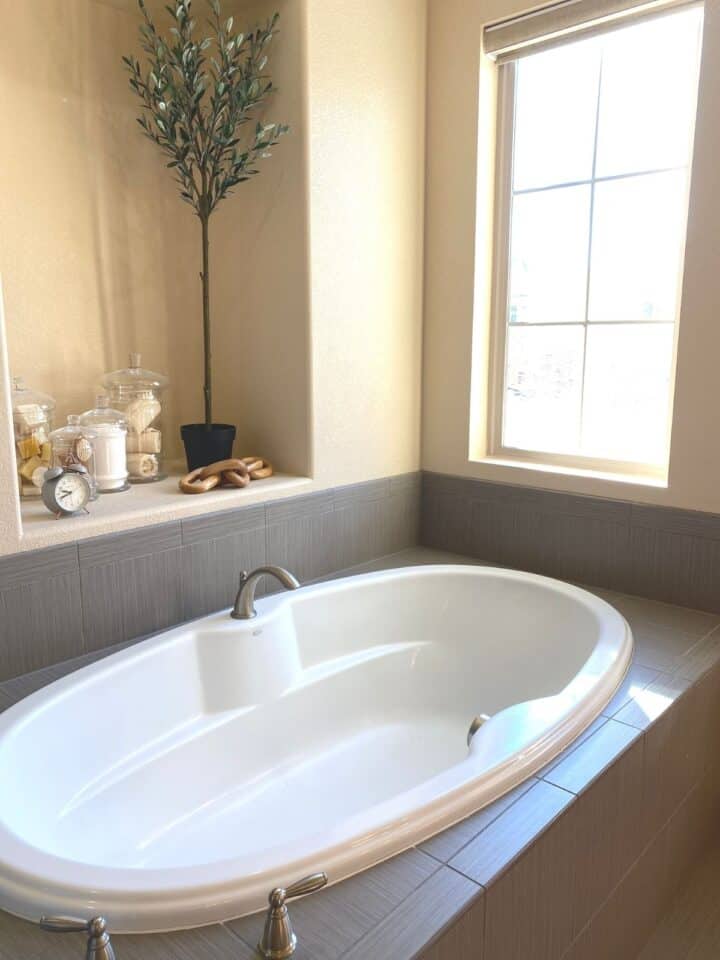 Baking Soda as a Carpet Cleaner
I have heard that some people use baking soda to clean carpet, but I have only tried this once on our carpet.
Our house was not a new-build when we bought it. There were two prior owners in the previous eight years before us. The family we purchased from shampooed the carpet twice before we moved in: once for staging during selling and once a couple days before we took possession.
In my experience, when you shampoo carpet, the stains don't always disappear. Oftentimes, stains are masked, only to reappear over time which is the case in our house. All the carpet stains are from the previous owners.
However, I once got some vaseline on the carpet in our closet. I sprinkled baking soda on it and let it sit for 30 minutes, vacuumed it up and it was good as new. (It probably wasn't technically a stain, so much as grease. Luckily baking soda works wonders on grease.)
Just make sure to test on an inconspicuous area first.
Get Burnt Food Off Pots and Pans with Baking Soda
We own a lovely, time-tested set of All-Clad stainless steel pots and pans, along with a magnificent Le Creuset enameled cast iron dutch oven in a beautiful matte white. We order out once a week maybe, so we cook at home a lot.
Anyone who owns stainless steel pots and pans knows they can be tricky to clean sometimes. When food is burnt on, I try to soak the pans while we eat. Soaking makes them much easier to clean later. Then, I make a paste with baking soda and water, scrub a little and it's good as new.
Cleaning with baking soda is a quick, easy solution to many household chores. How do you clean with baking soda? Are there any other tips you can share? Leave a comment.
Be sure to follow us on Instagram, Pinterest, Facebook and the other socials for the latest.